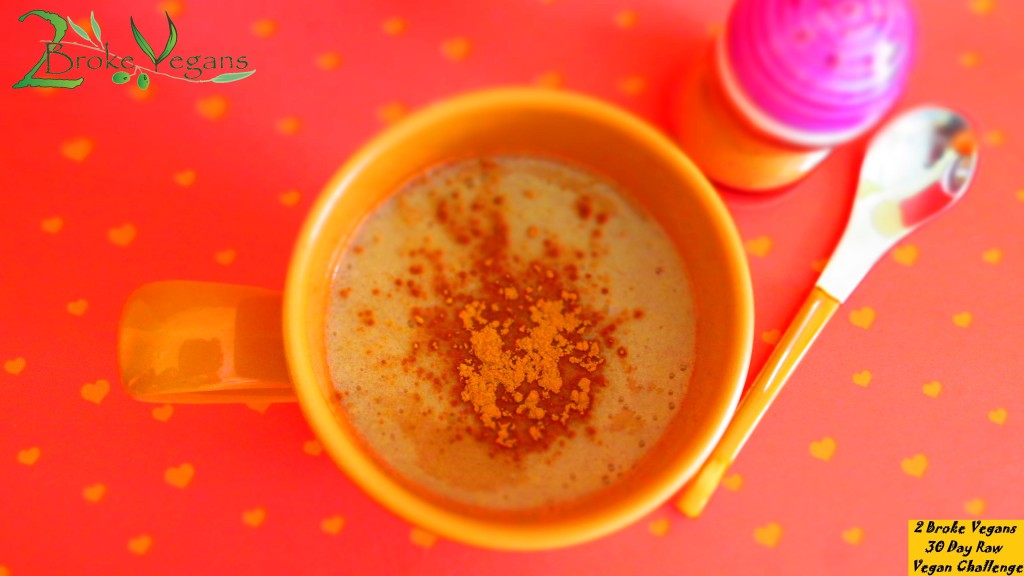 It's time for another smoothie as we have 8 days remaining on the raw vegan challenge! We have made some exciting foods that are delicious during this challenge. Maybe too delicious… We certainly use more nuts than we probably should be using if we really wanted to embrace the challenge. As a result I have only lost 7 kilograms (15.5 pounds) so far. I suppose I could go running more often too though. So, let's get back to a smoothie with this amazing cinnamon vanilla banana smoothie!
Ingredients (makes 800 ml or just about 3 1/2 cups):
1 1/2 cup of water
3 frozen bananas
1/4 teaspoon of vanilla powder
1/8 teaspoon of cinnamon
1/2 teaspoon of wheatgrass powder
Just add all the ingredients in a high powered blender (like a Vitamix or Thermo-mix) and blend until smooth and creamy! We love this smoothie and have made it twice during our challenge so far.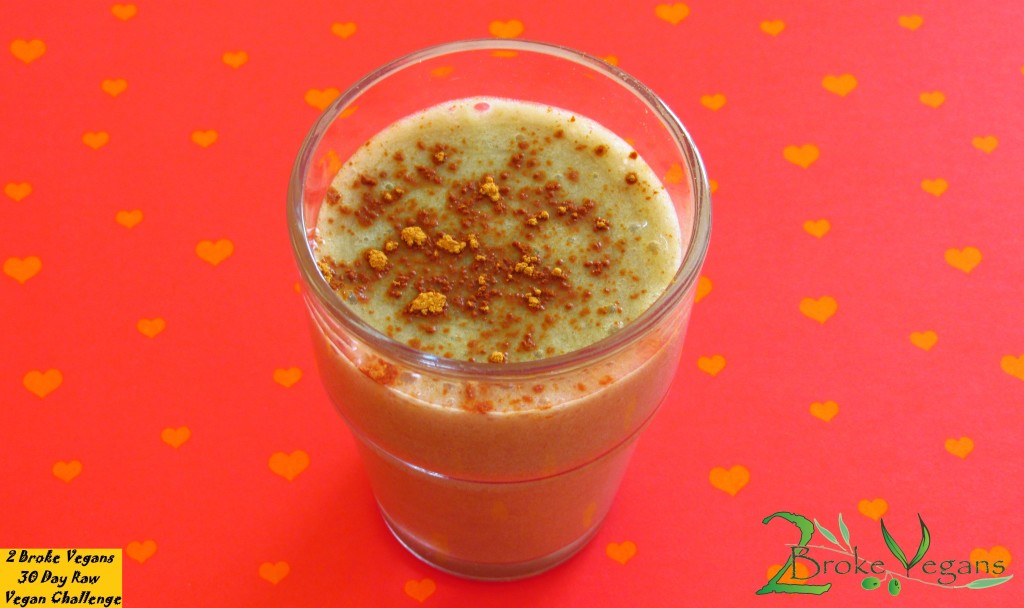 Copyright protected by Digiprove © 2014