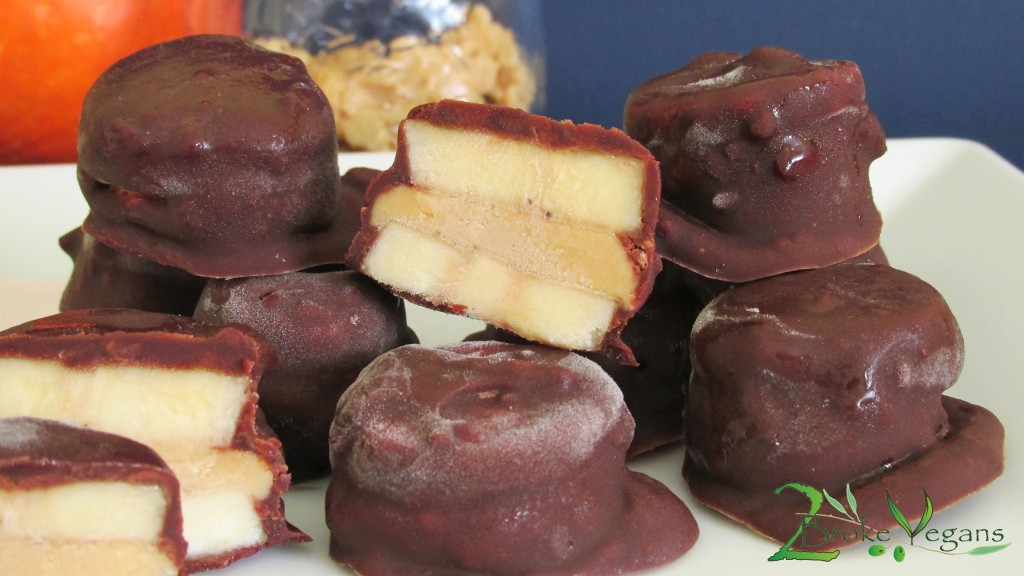 Sure, in some places of the world summer is beginning to wind down but we think there is still enough time to enjoy some delicious frozen treats! Try these frozen peanut butter banana sandwiches for a quick and easy cool treat for the summer heat…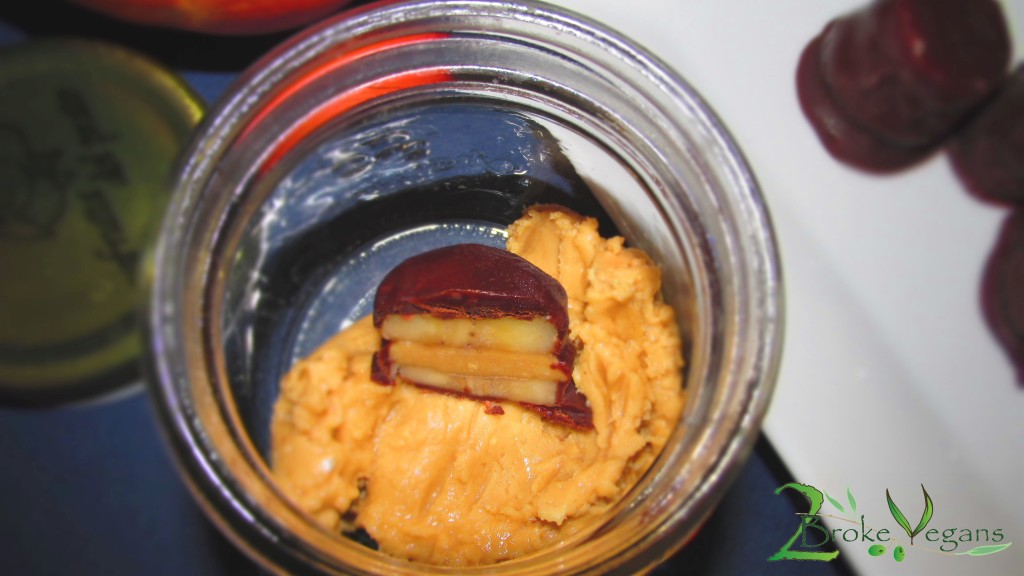 Ingredients to make about 20 of these:
Instructions:
Make your perfect peanut butter
Make room in your freezer
Prepare the vegan magic shell and keep it warm by stirring it occasionally over low heat
Slice the bananas thinly and lay the slices out on some parchment paper
Place about 1/2 Tablespoon of perfect peanut butter on a slice of banana and place another slice of banana on top of the peanut butter to form your sandwich. Do this until all your sandwiches are made.
One at a time, place each sandwich on a fork and dip it into the warm vegan magic shell. Place the dipped sandwich on the parchment paper. Continue until all sandwiches have been dipped.
Place the sheet of parchment paper with the dipped sandwiches in the freezer.
Wait about 20 minutes.
Enjoy!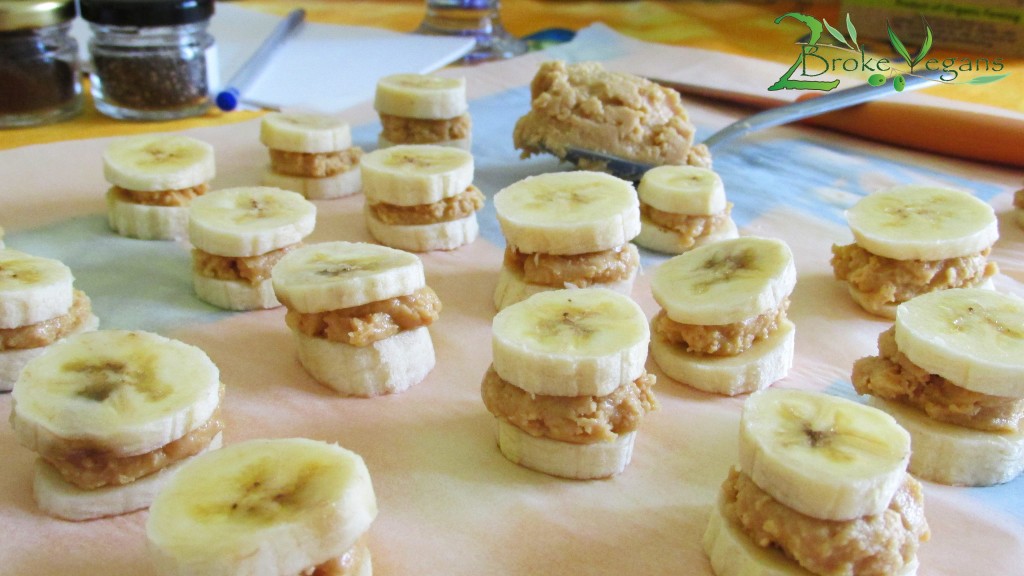 To view original recipe click here

Copyright protected by Digiprove © 2014