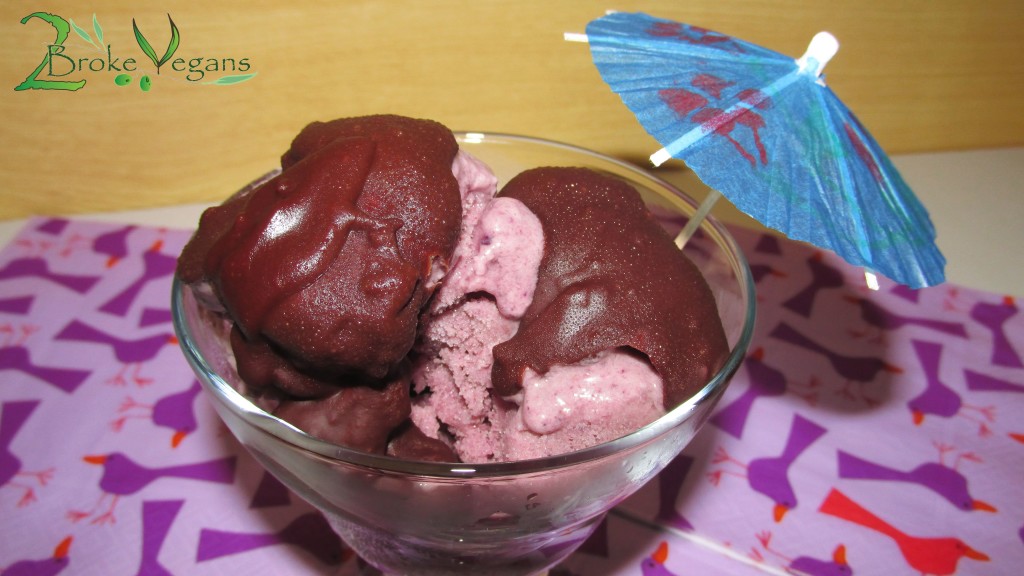 This recipe is so easy and amazing at the same time! What can I say, thank you coconut oil. Thanks to it's incredible ability to harden at cold temperatures you can make Vegan Gluten Free Magic Shell instantly! It only takes chocolate chips, some vegan milk and the miraculous coconut oil 🙂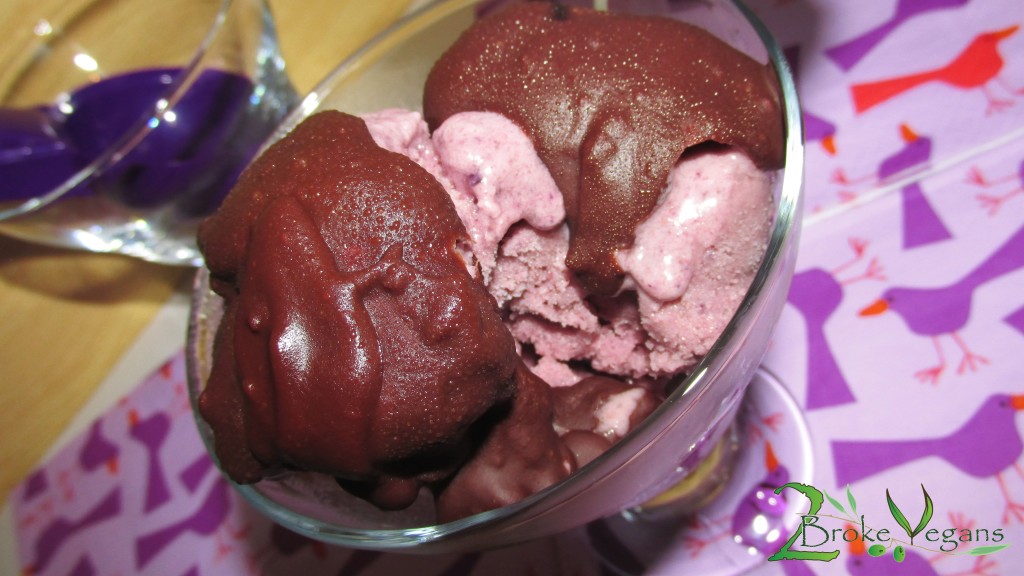 Ingredients:
1 1/2 cups of vegan gluten free chocolate chips (we used these ones)
2 tablespoons of coconut oil
2 tablespoons of rice milk
Instructions:
Fill up a double boiler with water and all the ingredients in the top part of the double boiler. We do not have a double boiler so we used a pot with a microwave safe bowl on top of the water for the chocolate to melt.
Place the double boiler on the stove over medium-low heat. It will take a few minutes but as soon as the chocolate starts melting stir the mixture often to prevent burning. Keep stirring until all chocolate has melted and all the ingredients blend completely together.
Pour it over your ice cream and wait 10 to 30 seconds for the magic shell to harden
See, isn't that easy? It's delicious too! We originally found this idea on this blog (click here) but we added milk to ours for a nice milk chocolate flavor. You can keep any of the magic shell in a airtight container inside the fridge. When you want to use it again you just return to step one until the chocolate melts again.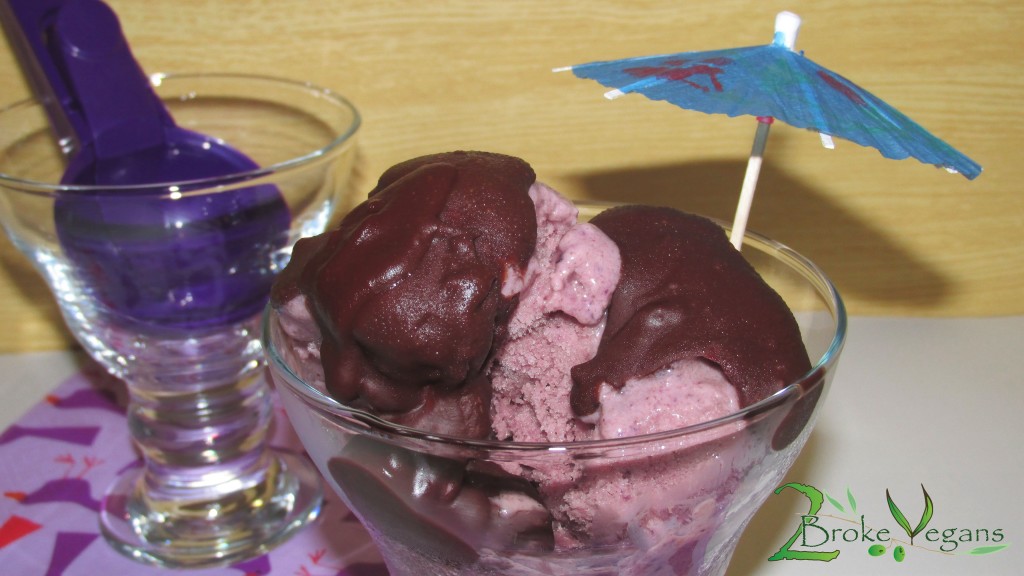 Copyright protected by Digiprove © 2014