Impress your guests with the most delicious pie we have ever made! We present the just like heaven cream pie: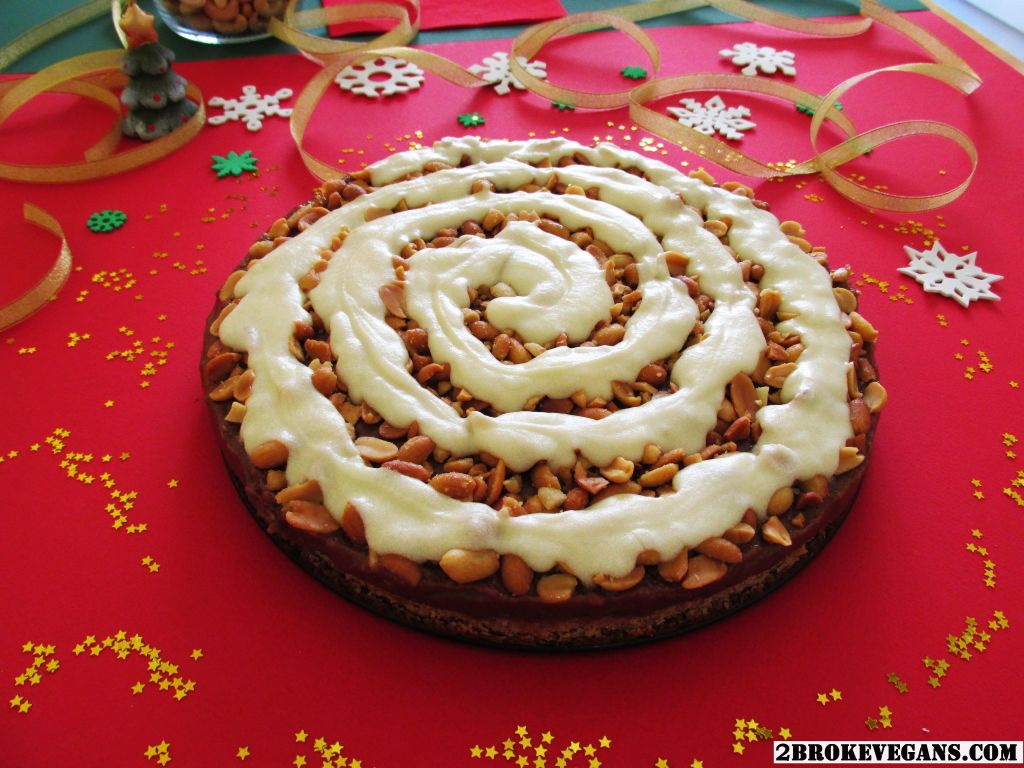 We offered this pie to non-vegan friends and they are still thinking about it! I suppose that means it was pretty good. It's a moral victory when people love what we make, especially if we are trying to show them we do not only eat salads!
Here is how to make it:
Ingredients:
For the crust:
2 cups of raw almonds
20 dates without the pits
1/2 cup water
For the cacao hazelnut cream click here
For the vanilla frosting click here
And, for the magic:
1 cup of roasted salted peanuts, smashed or chopped into smaller pieces
Instructions:
Mix the almonds, dates and water in a high powered blender (or food processor if you soaked the dates first). This is your crust, spread it on the bottom of the pan and put it in the oven at 160° C (320° F ) for about 8-10 minutes, until it has a thicker texture.
Make the delicious, amazing cacao hazelnut cream and spread it on top of the crust. Put it in the fridge for a few hours to allow it to become thicker. After a few hours of patience, sprinkle the magic… I mean the peanuts on top.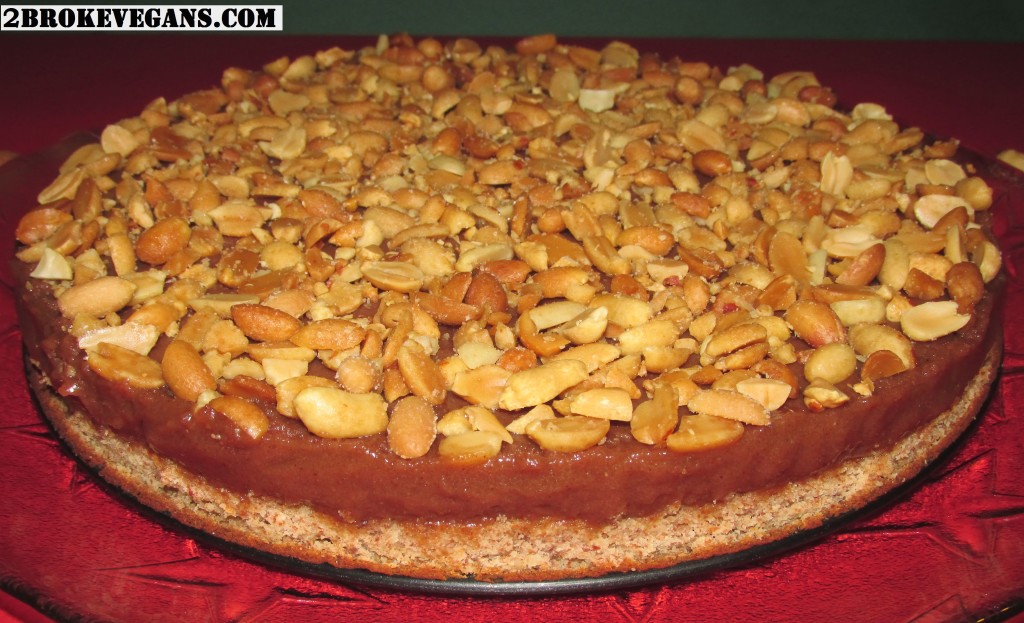 Finally,  pour the vanilla butter-cream frosting on top of the peanuts!
The flavor is absolutely amazing! You can either store it in the freezer to really keep it together or the refrigerator if you do not like frozen treats.
We hope you try it, it really is just like heaven!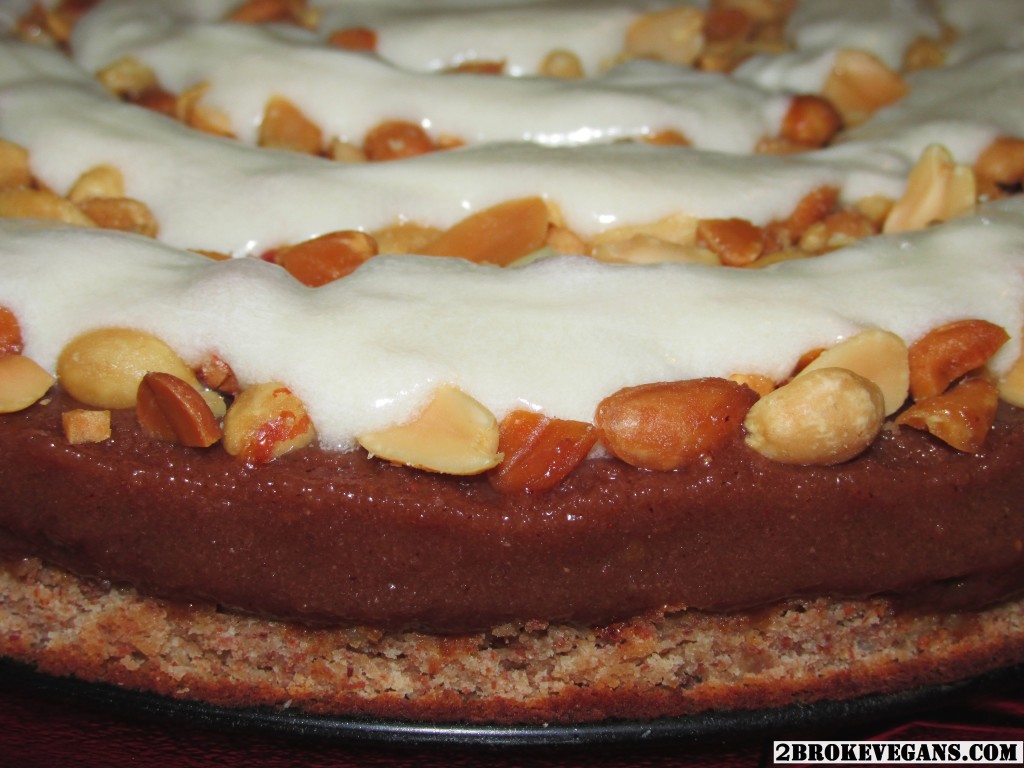 Copyright protected by Digiprove © 2014