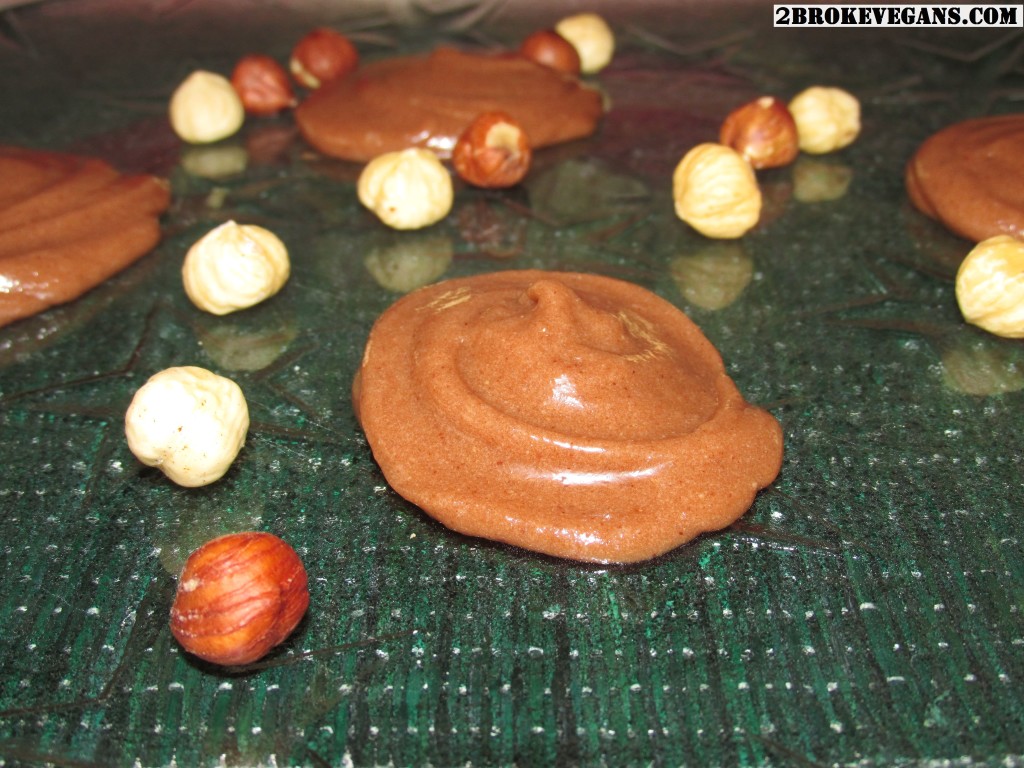 This cacao hazelnut cream is a spoonful of heaven! We love chocolate flavored creams but we prefer using cacao powder to achieve them. Here is how it's done:
In a bowl or blender add in the following order and blend until smooth:
1/2 cup (100 ml) of vegan milk (soy milk, almond milk, hazelnut milk, etc)
3/4 cup (150 ml) of vegan butter
2 cups of cane sugar
1 Tablespoon cacao powder
Then, once that mixture is smooth add it to a high powered mixer or blender (if you did not mix it in one already). Proceed to add:
Blend until smooth. This obviously works best with a high powered blender like a Vitamix.
That's all there is to it; it's a winner!
This recipe works great with our hazelnut cream filled cookies!