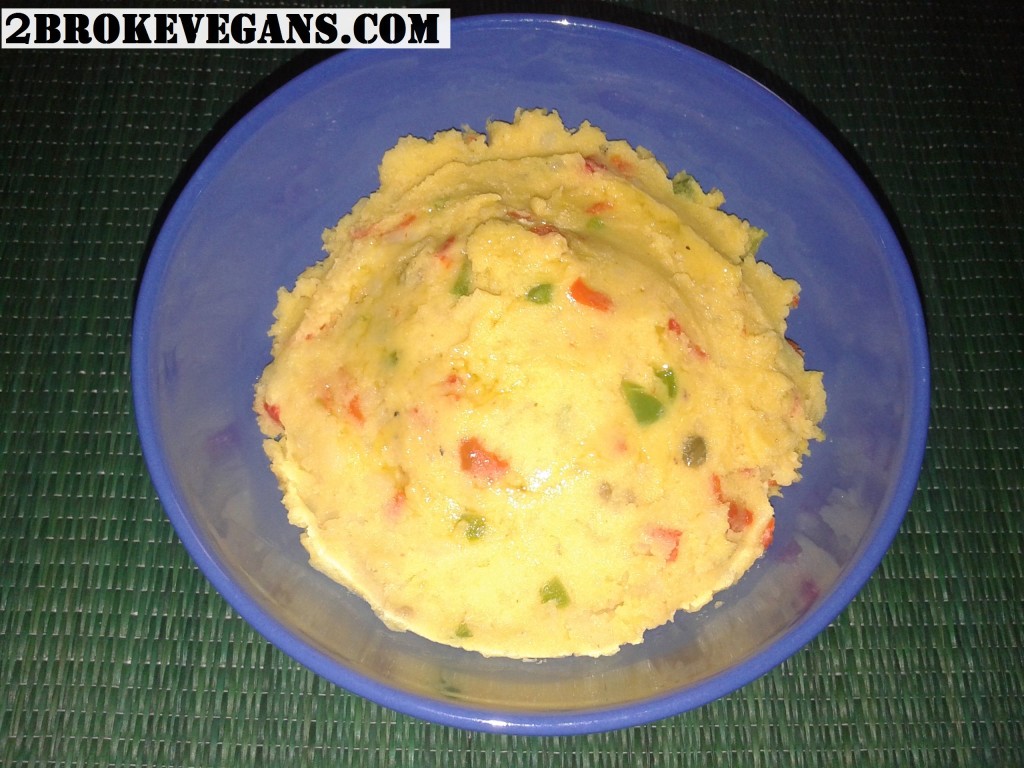 Potatoes are the easiest and cheapest vegan, gluten free food we have, so it's a game of finding a thousand and one ways to make them! Here we made maple mustard mashed potatoes packed with mouth watering sweet and tangy flavors. Here is how we did it:
The less painful way is to wrap them in aluminum foil, after you wash them of course, and put them in the oven at 200° Celsius (392° F) or your grill for about an hour and a half  until they are soft (fork them to get an idea of where they are at) and then mash them!
For this dish I used:
3 large potatoes pealed
2 tablespoons of butter
2 teaspoons of mustard
2 teaspoons of maple syrup
1 green pepper chopped
2 red roasted sweet peppers chopped
capers chopped
half of a red onion chopped
1 Tablespoon of nutritional yeast flakes
I added some of our parmesan cheese, it's very popular around here 😛
olive oil
On the bottom of a large bowl add the butter and half of the peppers and onion. On top, place the hot, hot potatoes, whole. Add the rest of the ingredients except the olive oil. With a fork, mash! It is easy when they are hot 🙂 When you are done, coat the mix with olive oil, this will make them perfectly moist?
Easy quick food that leaves you feeling satisfied and smiling!