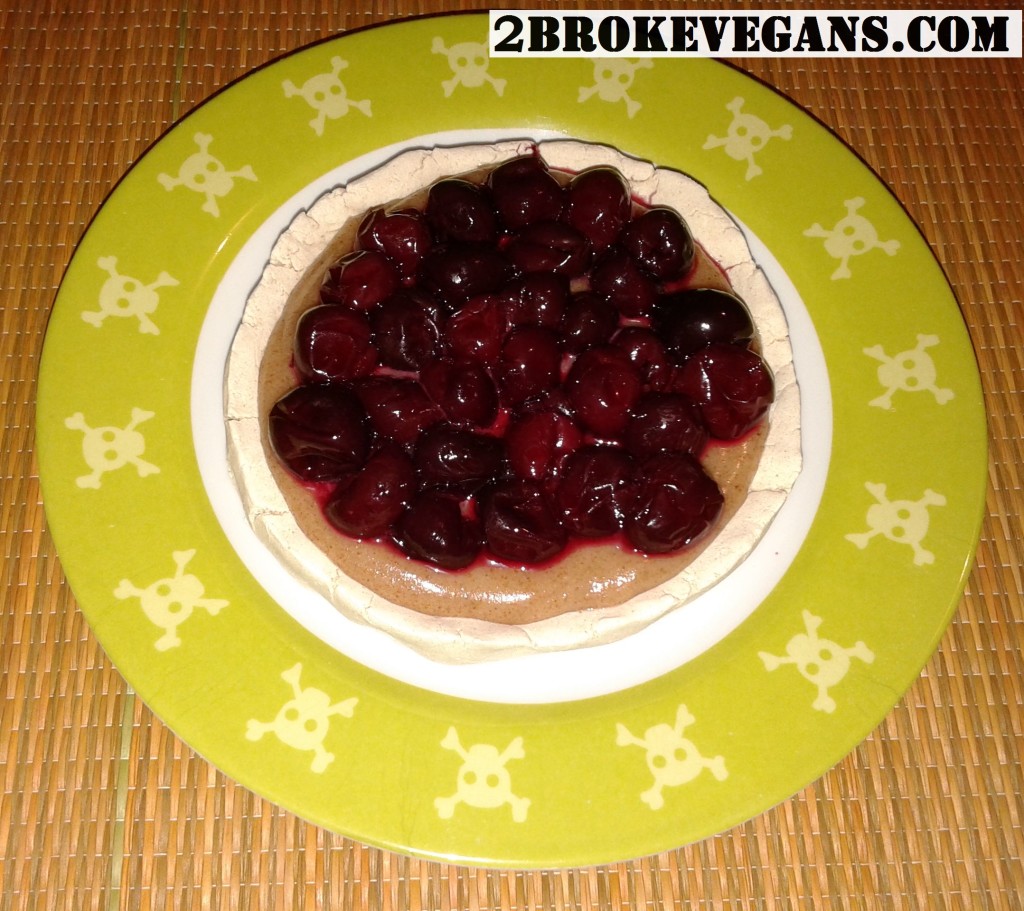 To make these mini cherry vanilla pies you will need to prepare some basic gluten-free vegan dough (for a recipe click here).
Pre-heat the oven to 150° Celsius (302° F)
Now you will need to make the almond vanilla cream. On it's own, this cream may seem unimpressive to some; but it is a delightful bridge between the crust and the sour cherries on top! In a powerful blender (we used a Vitamix) add the following and blend until smooth:
1/2 cup (100 ml) of vegan milk (almond milk, rice milk, soy milk, etc)
1 cup of raw cane sugar
1/2 teaspoon of vanilla powder
1/2 Tablespoon of tahini
3/4 cup of raw almonds
Next, on a sheet of parchment paper, take a ball of dough small enough to fit in your hands (not too small though) and begin flattening it with your hand or a rolling pin. Do not get it so thin that you begin to see the parchment paper below. Aim for the thickness of a pie crust. Then, begin rolling the edges over and forming a pocket in the middle of the circle as best you can. The end result should resemble something like a miniature pizza crust. Form as many of these miniature crusts as you would like. Then, bake them in the oven, on the parchment paper at 150° C (302° F) for about 6 minutes. Try to keep an eye on them to remove them when the inside pocket looks like it might crack.  Let them cool for a few minutes.
Finally, fill each pocket on each crust up to the top edges of the outer crust with the almond vanilla cream. Garnish the top with as many sour cherries (remove the pits if you need to) as you would like and enjoy! These are delicious as a gourmet breakfast or a dessert treat!