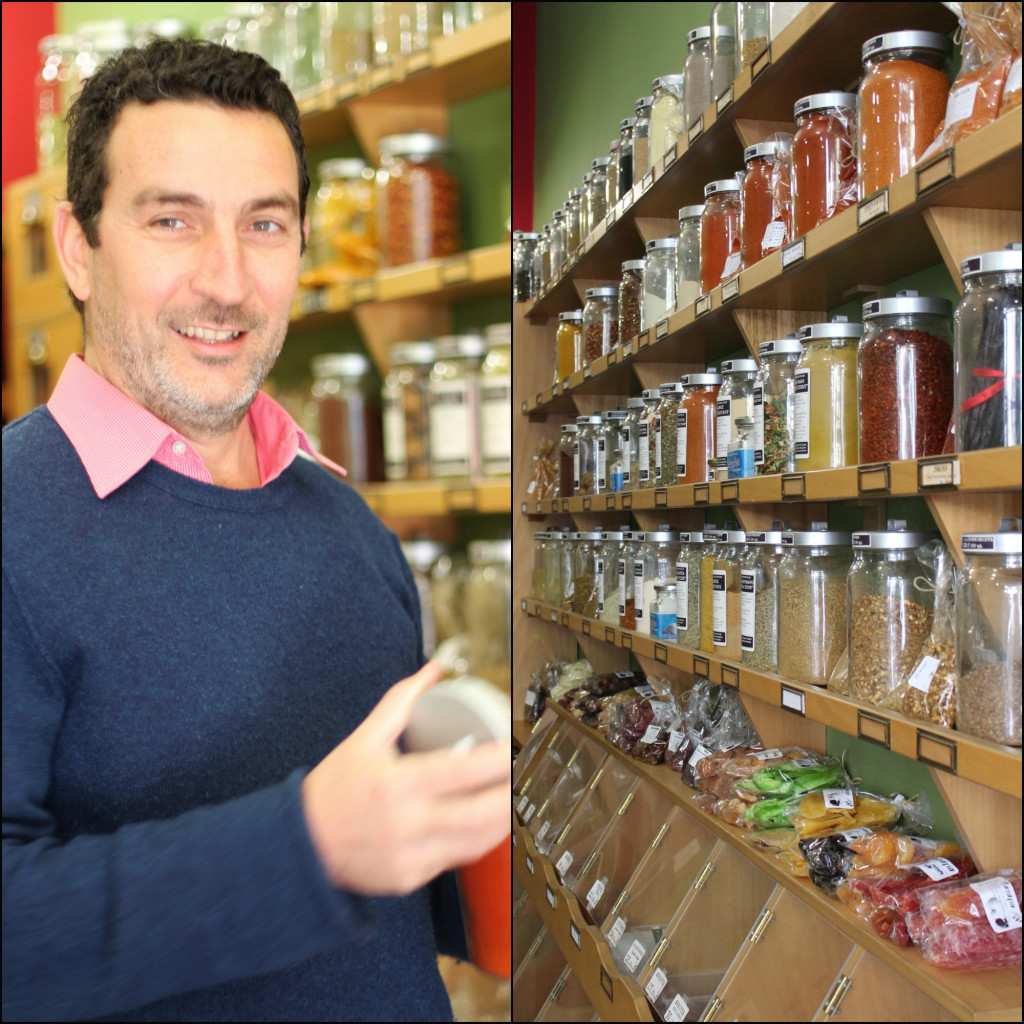 I buy most of the spices I use in my cooking plus herbal teas, superfoods, vegan treats, dried fruits, plant based cosmetics and much more from Valsamo (Yperikon) here in Patra. I don't know how Vasilis does it, but his spices are so fresh, full of flavor with a strong aroma! They are, by far, some of the best herbs and spices Ι have ever tasted! I enjoy walking in his beautiful store while Vasilis and his wife welcome me in their calm and friendly way. Anytime I have asked him for an herbal remedy to help me with something specific such as a light cold or even improved concentration for studying, he has always   delivered and it worked! Of course, it would be hard to write this interview without mentioning the smoked paprika they sell there! I asked him for an interview because I wanted to find out how a small business owner in Greece is handling the economic crisis, especially when he sets quality as his priority. I strongly suggest you try anything from his store, which you can now find online as well!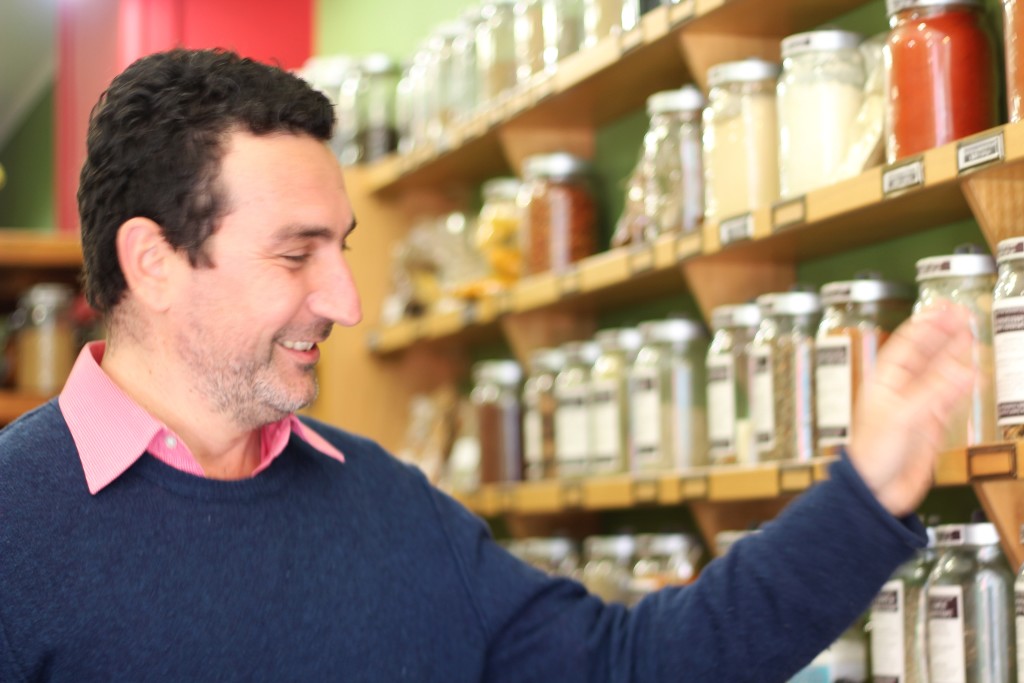 Tell us a bit about yourself:
I was born and currently live in Patras. I studied Engineering of Medical Equipment in Athens. I worked for 10 years as a collaborator of a company with diagnostic equipment and afterwards as a medical visitor for a pharmaceutical company. I am 42 years old, married and have a beautiful daughter.
How did you decide to open a store with spices and herbs?
Because of my studies and work experience, I became familiar within the medical  field. At some point I encountered a health issue; although it was not dangerous it was pretty painful. Even though I took the medicine the pertinent doctors suggested, the problem didn't recede. So, I tried herbs until my wife found a recipe. I tried it with no fear and miraculously I healed and since then I haven't had any more trouble again. This is how I started trusting, reading and applying the natural healing methods of plants to myself and my loved ones.  When the economic crisis of 2008 occurred, the work climate had already become extremely pressing and labor future was uncertain. I decided to leave my old job to start a business doing something I respected in 2011. I started a business that held my interest, something I truly enjoyed and I considered worth the trouble and the risk. I have no regrets about it to this day.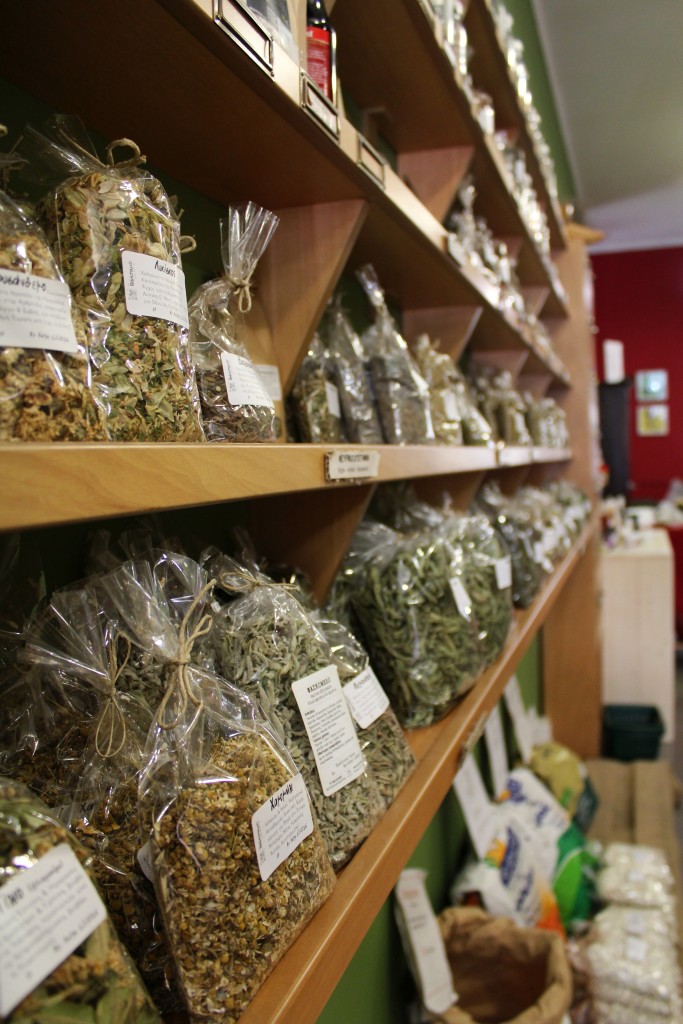 Tell us more about the therapeutic properties of herbs and their benefits.
Human history is entangled with the use of medicinal plants. Today, medicinal plants not only have not lost their value but we have to return to nature to find their inspiration and the ingredients to bring our health back into balance. I am talking physically and mentally, in order to feel good because that's what's normal! To make that happen, one can benefit by the use of aromatic herbs and medicinal plants either in beverage form, through cooking with spices or using oils in aromatherapy. Also, one can include foods with high nutritional value in their diet (a.k.a superfoods) to shield the body during trying times. There are natural solutions, all you need is information and the will to apply them.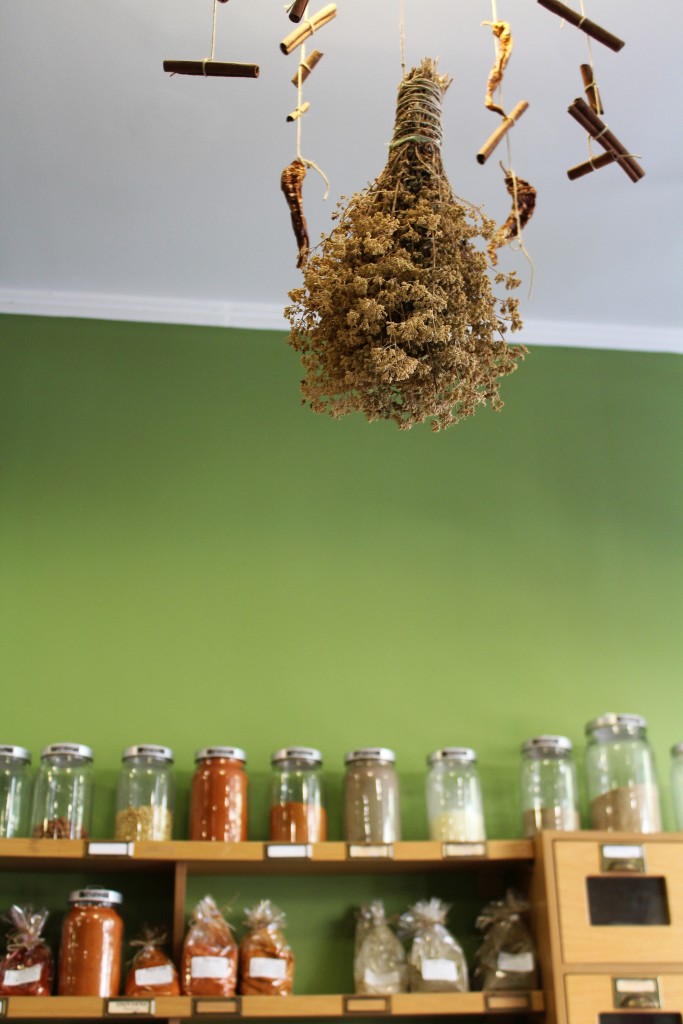 How do you experience the economic crisis and situation in Greece right now as the owner of a small business?
I won't try to sugarcoat the situation . These are some of the challenges: the survival of the business, the work environment, and if possible, the improvement and growth of the business. The climate for small businesses economically and socially is hostile. You have to face an outrageous economic narrowness but what's worse is the uncertainty and fear of the citizen for the future. This is what slows the market and brings recession through all transactions. The phenomenon of how people who can afford to shop usually buy cheaper products yet people with smaller budgets prefer the more expensive but higher quality products should be researched.
I believe the services and products of Valsamo (Yperikon) are useful and beneficial to all people without burdening them financially. This doesn't seem to be just my notion either as many of our customers agree with it. We have developed a familiarity based on honest and humane communication with a lot of our customers. This relation is something much more substantial than the simple transactions you will find in local, small or medium businesses where their profits return to the society they are a part of. We don't see our clients as depositors but as fellow humans with identities, agonies and emotions. I suggest and urge all of us to choose local businesses rather than multinational franchises. We will all benefit: both the consumer by choosing quality products, mostly cheaper and being essentially serviced; and the family businesses will survive and continue to offer their special products or services. The whole of society will essentially benefit.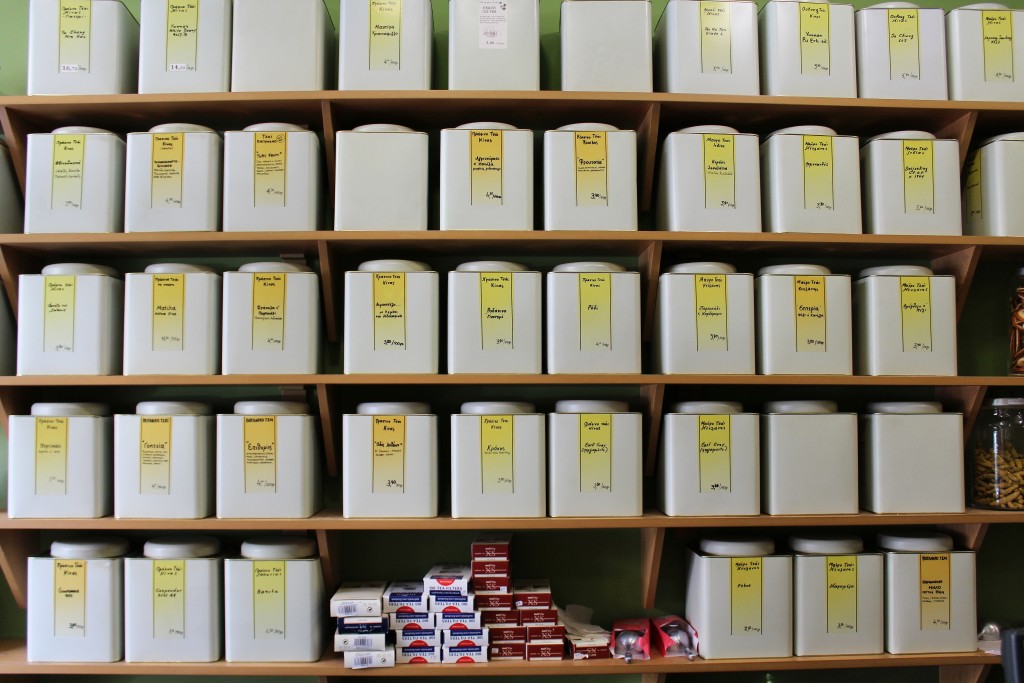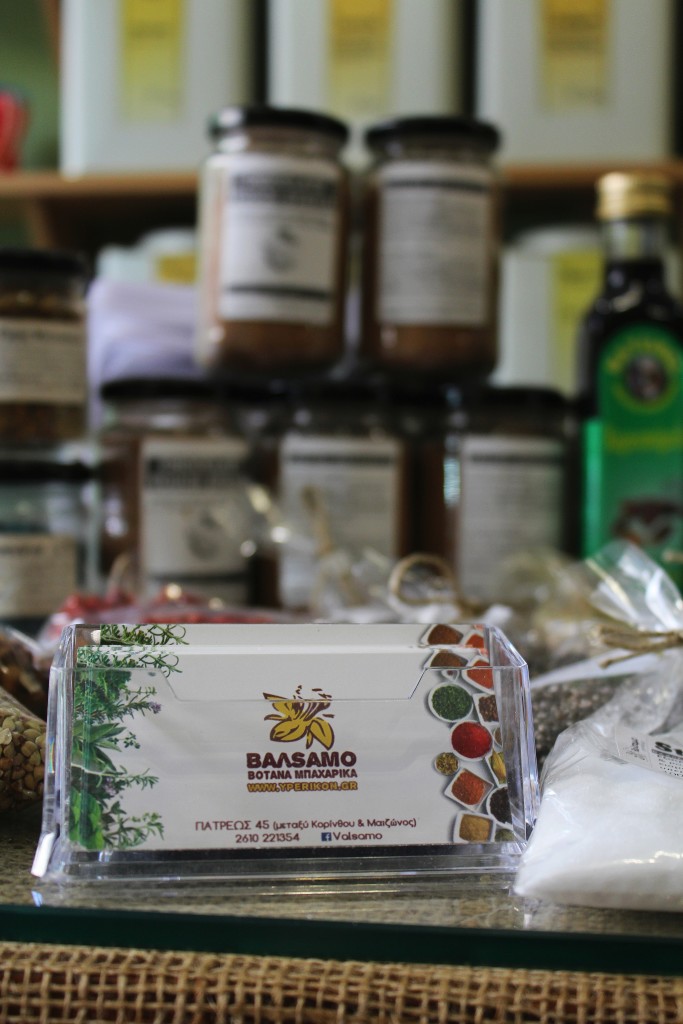 Always ask your physician for medical advice.

Copyright protected by Digiprove © 2016