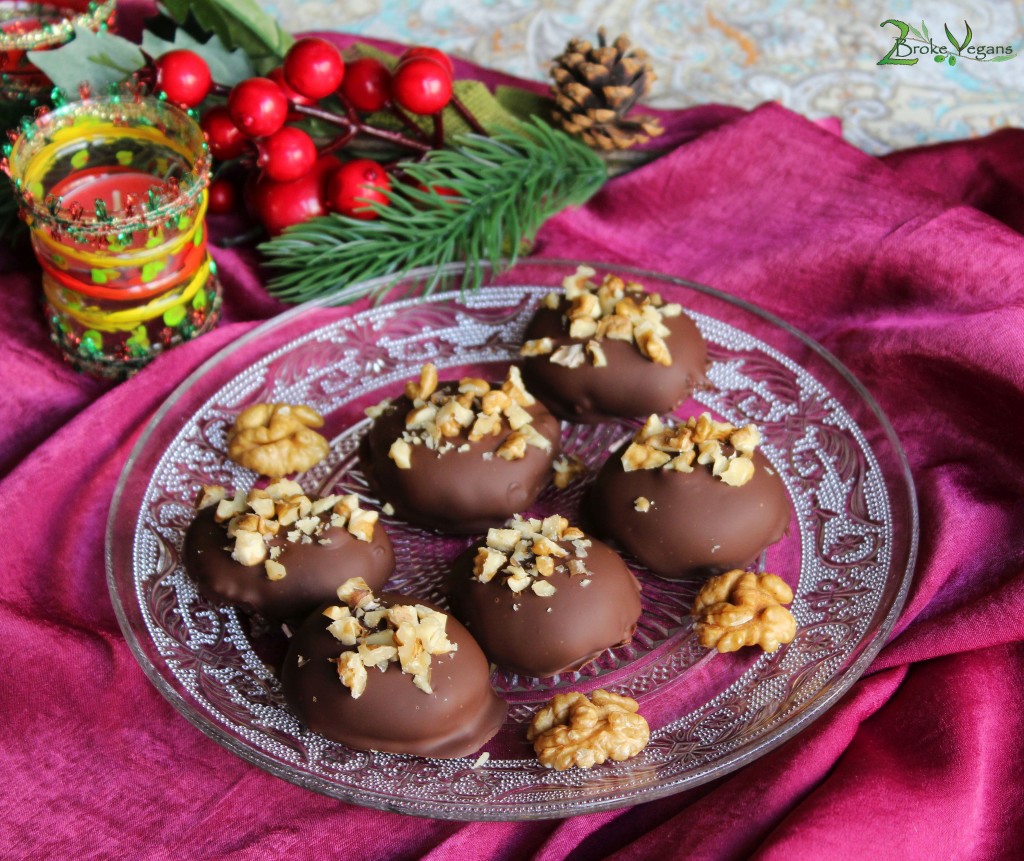 As you can see from our old melomakarona recipe, they are traditionally made using flour, honey and sugar. However, we veganized it and left the honey out! This year I thought why not leave the flour out too? This new recipe uses walnuts combined with the traditional flavors of melomakarona: orange, cinnamon and cloves! These make for a juicy cookie wrapped in a scrumptious layer of chocolate that melts in your mouth! Very vegan Greek Christmas cookies, wow! 🙂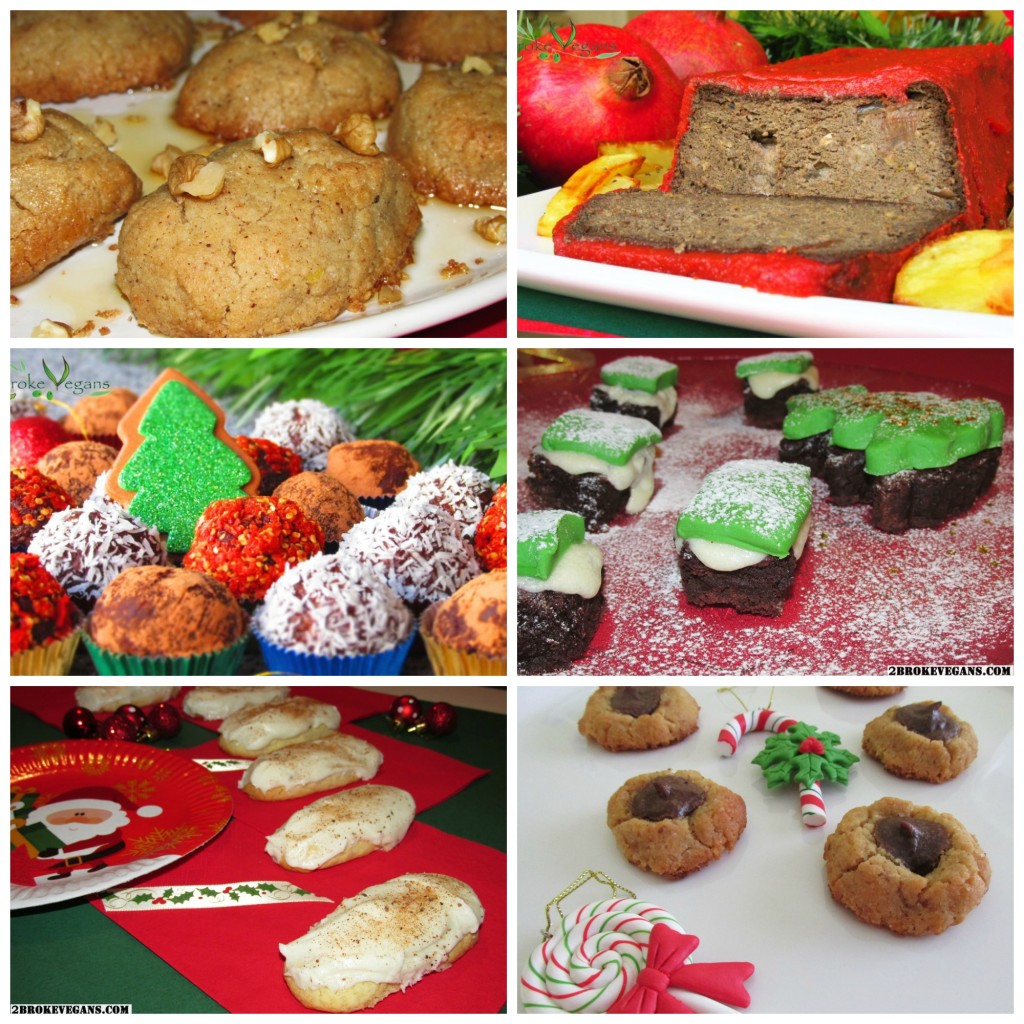 'Tis the season for treats! You can choose from all the treats we have made so far such as nutmeg logs or luscious raw chocolate truffles or chocolate pocket Christmas cookies to Christmas brownies! In Greece it's not Christmas if you haven't had melomakarona and kourampiedes! Of course, you can also make Gluten Free Vegan Meatloaf for Christmas dinner.  Whatever you choose to do, we hope you enjoy it. Merry Christmas and a Happy New Year!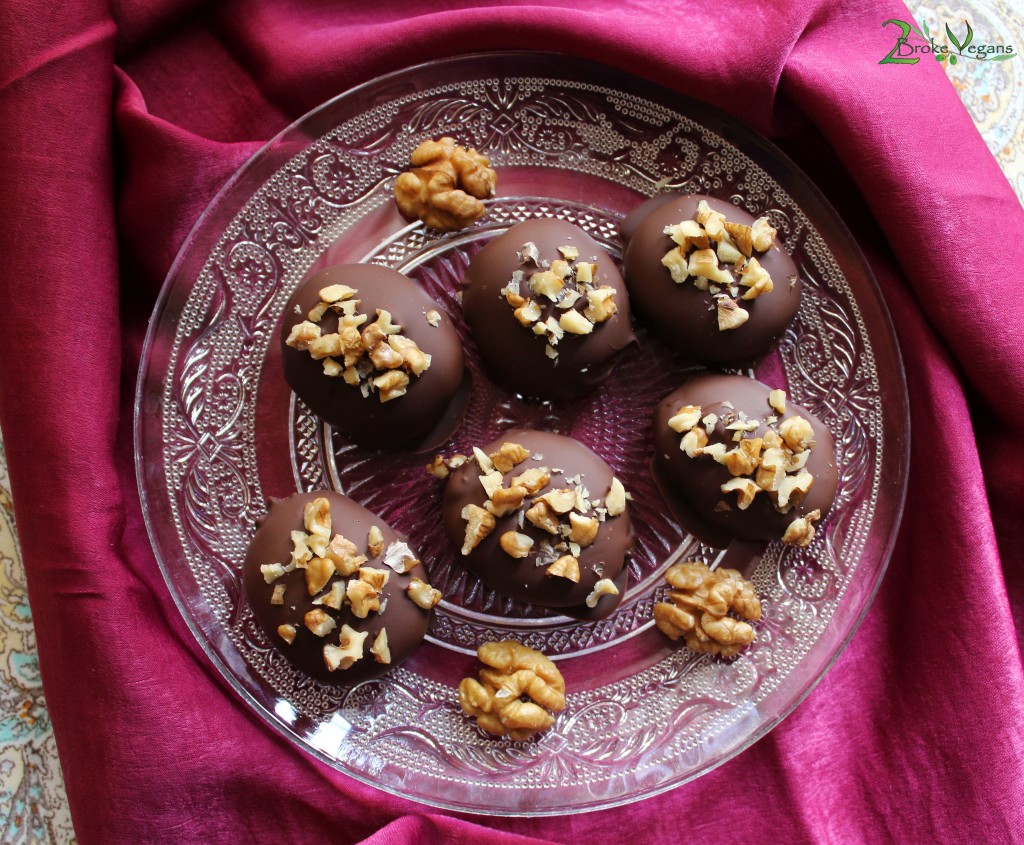 Ingredients for 18-20 small cookies:
2 1/2 cups walnuts
1/4 cup agave syrup
1/4 cup coconut oil
1/2 teaspoon cinnamon
1/4 teaspoon cloves
2 tablespoons orange juice
275 grams (9.7 oz) vegan chocolate chips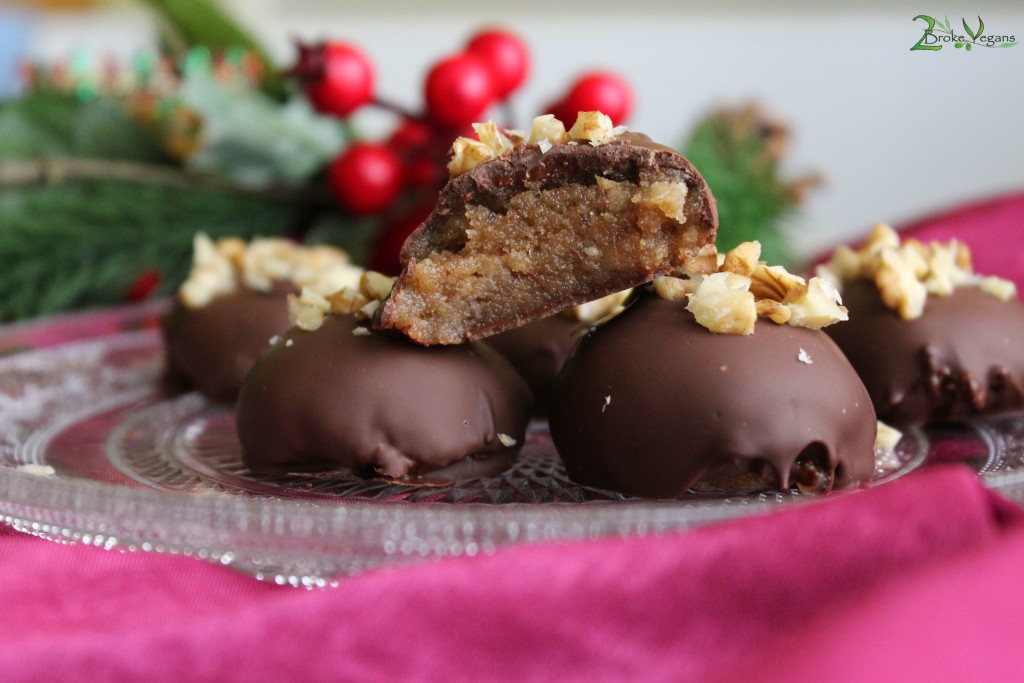 Instructions:
Melt the coconut oil, unless you are reading this from Australia!
Blend the walnuts, agave, coconut oil, cinnamon, cloves and the orange juice into a nice dough.
Preheat the oven to 150° Celsius (302° F) on conventional mode.
Shape the cookies and place them on parchment paper. Bake them for 6 minutes.
Place the cookies in the freezer for 10 minutes, this will make it easier to dip them in the melted chocolate.
Melt the chocolate and dip each cookie in chocolate, then place it on parchment paper. You can either sprinkle crushed pistachios, crushed walnuts on top or even nothing! Put them in the fridge until the chocolate hardens.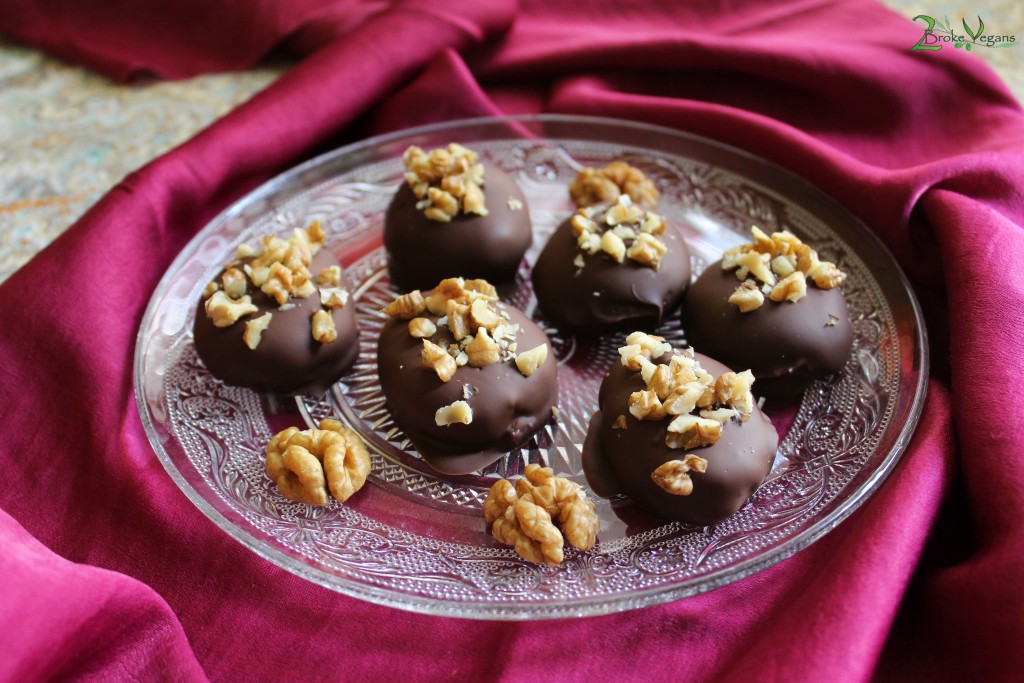 Link to the original recipe here.

Copyright protected by Digiprove © 2015