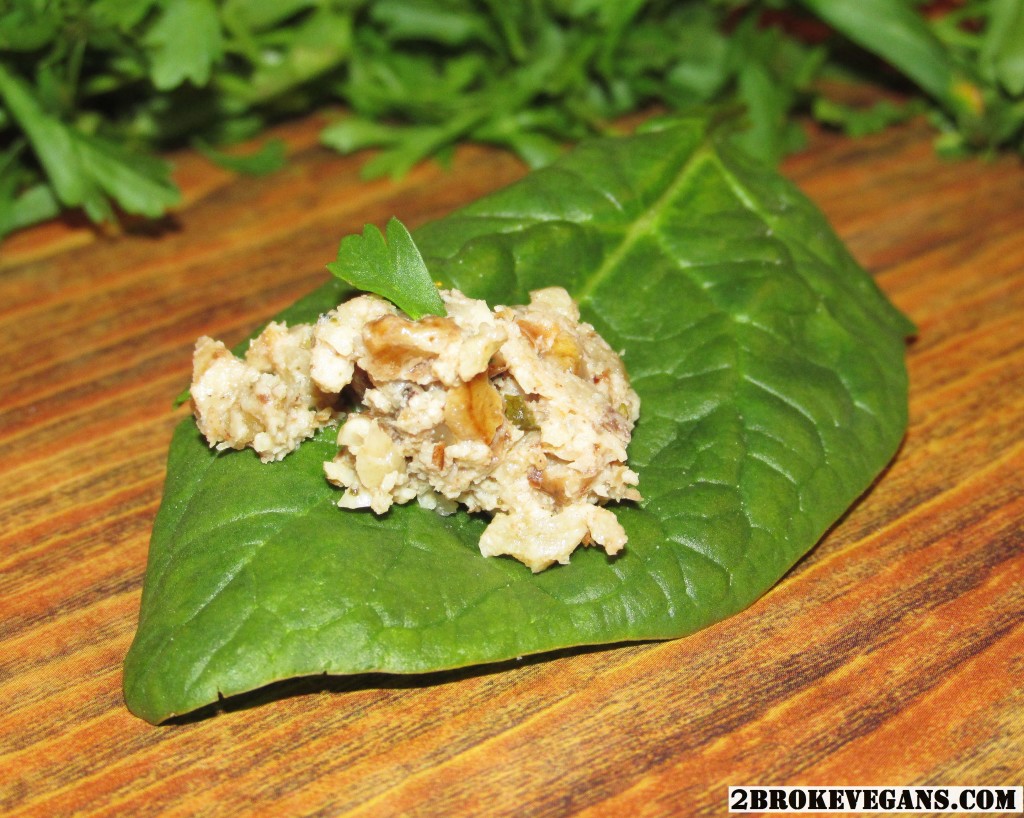 Vegan Italian sausage meat made from walnuts? That's right, we went there and it is delicious! Thanks to the fennel seeds this recipe has an authentic sausage flavor. In fact, tasting this sausage from walnuts reminds me of the best sausage I ever had before becoming a vegan: Rocky Rococo's pizza back home in Brooklyn Park, Minnesota! This is how it's done: 
Ingredients:
1 cup of raw walnuts (soaked in water overnight and strained/drained)
1/2 teaspoon of ground cumin powder
1/2 teaspoon of sea salt
1/2 teaspoon of dried oregano
1/2 teaspoon of dried parsley
Dash of ground black pepper
1 garlic clove
1/2 Tablespoon of red onions, diced
1 teaspoon of vegan gluten free Worcester sauce (we use this one) (North America: click here for sauce option)
1 Tablespoon of olive oil
1/4 teaspoon of fennel seeds
Add all of the ingredients except the fennel seeds to a blender or food processor. Pulse until only small chunks of walnuts remain. Remove from blender or food processor and stir in the fennel seeds. That's all there is to it! We recently used this vegan Italian sausage on our gluten free vegan lasagna pizza, but use it however you want! In fact, this sausage can be enjoyed raw or baked in the oven. However, if you plan on baking it in the oven you should really pulse or blend it until the mixture is almost smooth. Then you will stir in the fennel seeds and form little balls of the mixture to place on a pizza or in a pasta. Once baked, this sausage will hold together and taste very authentic! Here is an example of the vegan Italian sausage meat baked on our vegan Italian sausage pizza: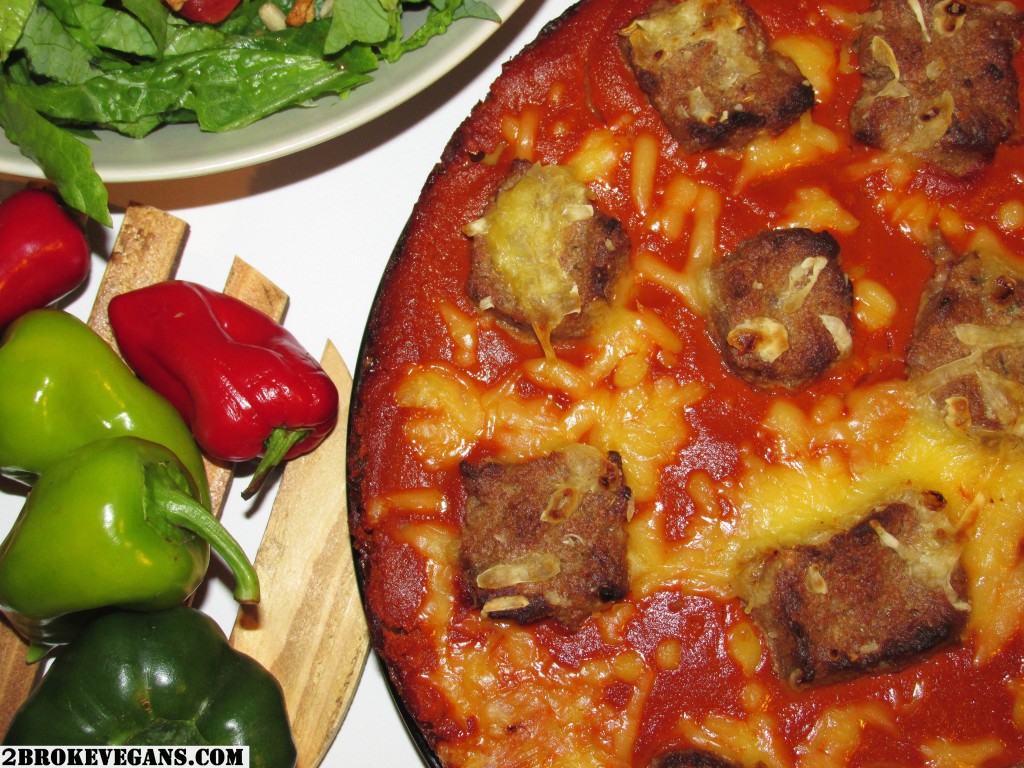 So, at last, a gluten-free vegan sausage recipe! Most sausage recipes for vegans that I have ever seen are packed with gluten, but not only are walnuts gluten free, but they are also packed with Omega 3 and Omega 6 nutrients! Another reason for vegans to believe they can abstain from fish? I think so! Check it out, you'll love this recipe!

Copyright protected by Digiprove © 2014