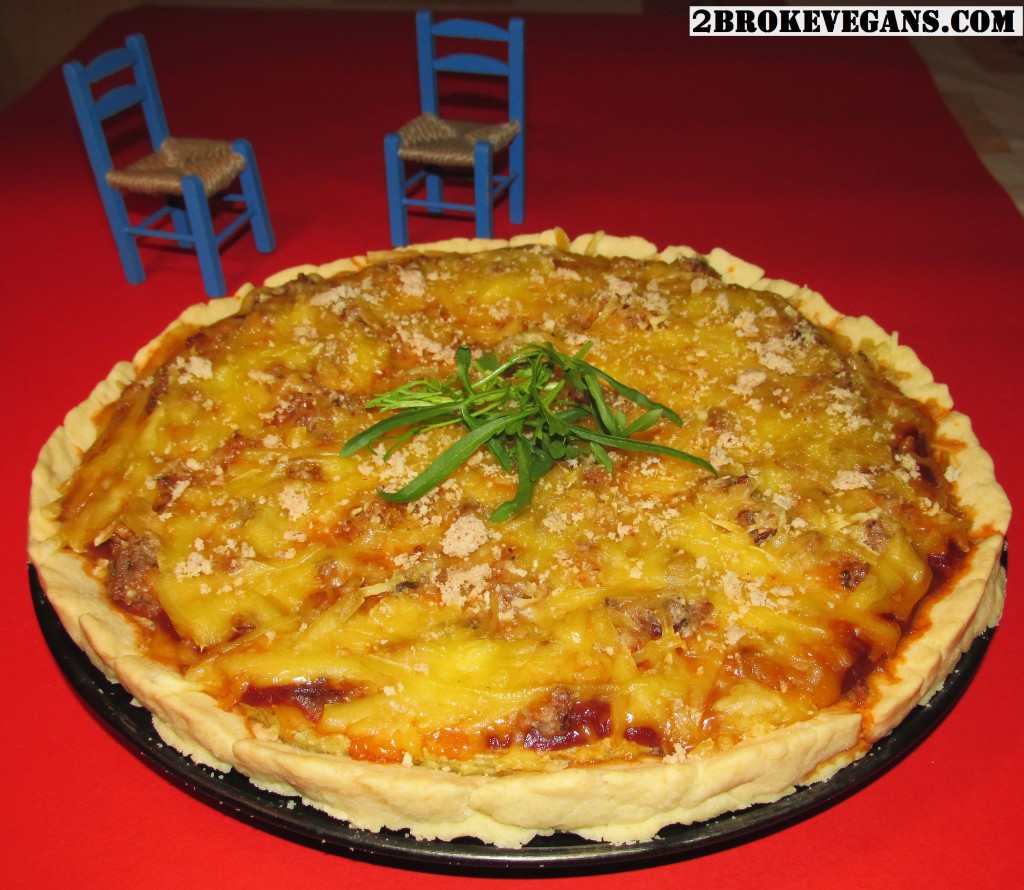 Recently, I was sitting at the computer contemplating what kind of food I wanted to make in the future. Nothing was really coming to mind and for some reason I kept thinking about the two layer eggplant lasagna I had made a few months back. I started wondering if I should attempt another lasagna. How could I make improvements to a dish that is already one of my favorites though? Then it hit me: lasagna pizza! Why had I never thought of this before? It was time to get to work…
Here is what you will need to prepare:
Easy Gluten Free Vegan Pizza Crust  (click here for recipe) or Gluten Free Vegan Italian Herbs Crust (click here for recipe)
Vegan Parmesan Cheese (click here for recipe)
Tofu Ricotta Cheese (click here for recipe)
Vegan Lasagna Sauce (click here for recipe)
Vegan Italian Sausage Meat (click here for recipe)
Instructions:
Preheat your oven to 160° Celsius (320° F)
Take your pre-baked pizza crust and spread the tofu ricotta cheese on it. Use as much as you would like.
Pour as much of the vegan lasagna sauce on it as you would like.
Spread the vegan Italian sausage on top of the sauce and cover it all with shredded or grated vegan cheese.
Bake in the oven for 15 to 20 minutes (the outer crust should not be burning, if it is, take it out!)
Remove from the oven, sprinkle vegan Parmesan cheese over it all and serve!
This is probably one of our favorite pizzas we have ever tried!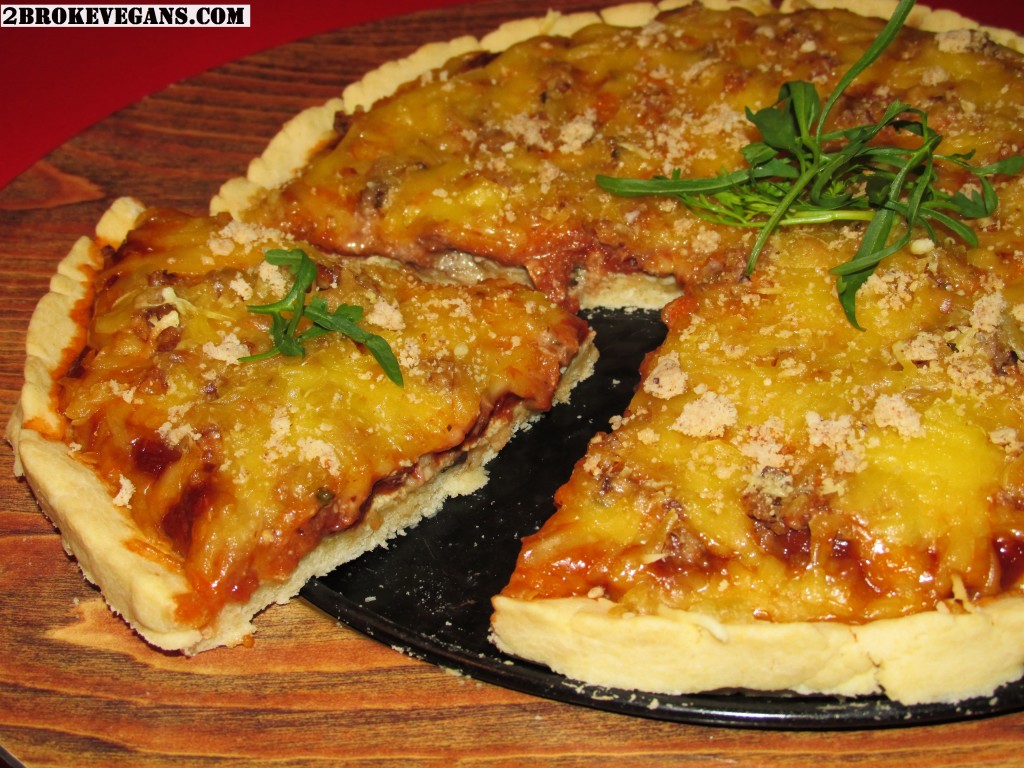 Copyright protected by Digiprove © 2014