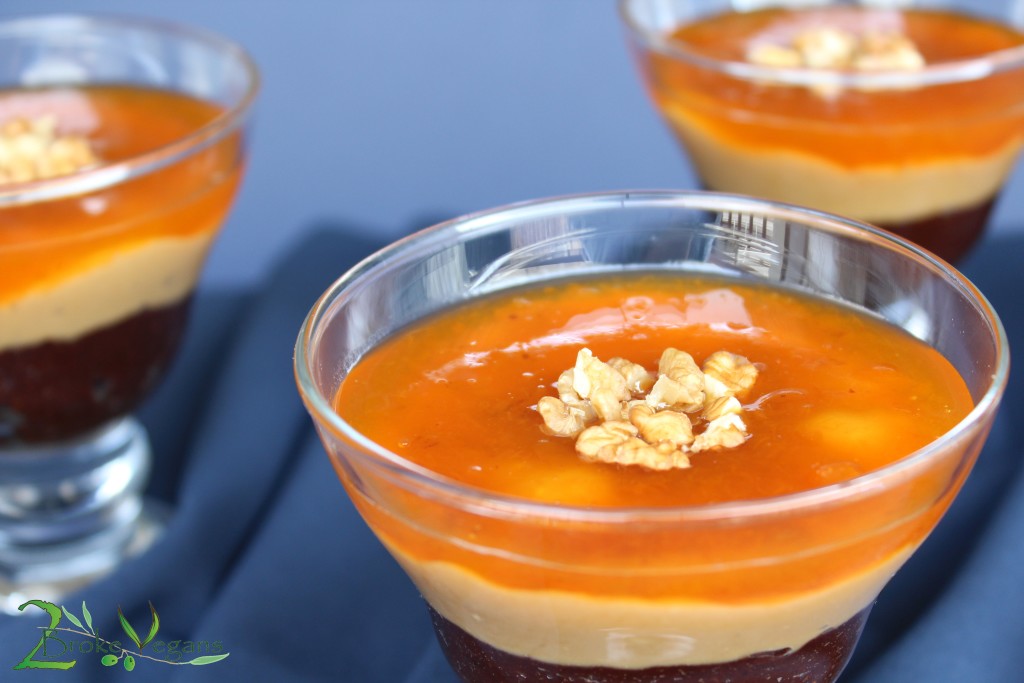 Today we will show you how to turn your spoons into shovels so you can dig in to some geology dietology! This appealingly delicious dessert features 3 layers of refined sugar-free goodness to dig in to. The top layer is your favorite vegan jam (we used a refined sugar-free apricot jam). The second layer is a homemade, easy to make sweet and salty peanut butter. The bottom layer is a delicious raw brownie recipe we adapted from the amazing blog Unconventional Baker; click here for the original recipe. This is so delicious you won't want to put your shovels down!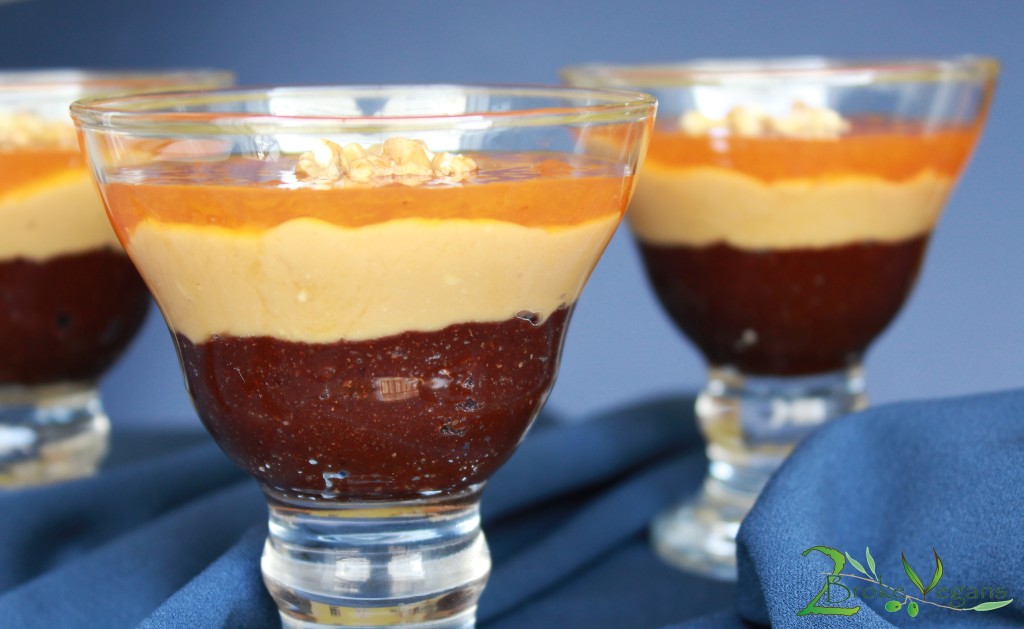 Ingredients for peanut butter layer (makes 2 1/4 cups or 530 ml):
3 cups (460 grams or 12.7 oz) of roasted, salted peanuts
3 Tablespoons of pure maple syrup
1 Tablespoon of peanut oil (or oil of your choice)
Instructions for the peanut butter:
Add ingredients into a high powered blender (or food processor for a chunkier peanut butter).
Blend until as smooth as possible using tamper to push peanuts towards the blades.
Remove peanut butter from blender and set aside.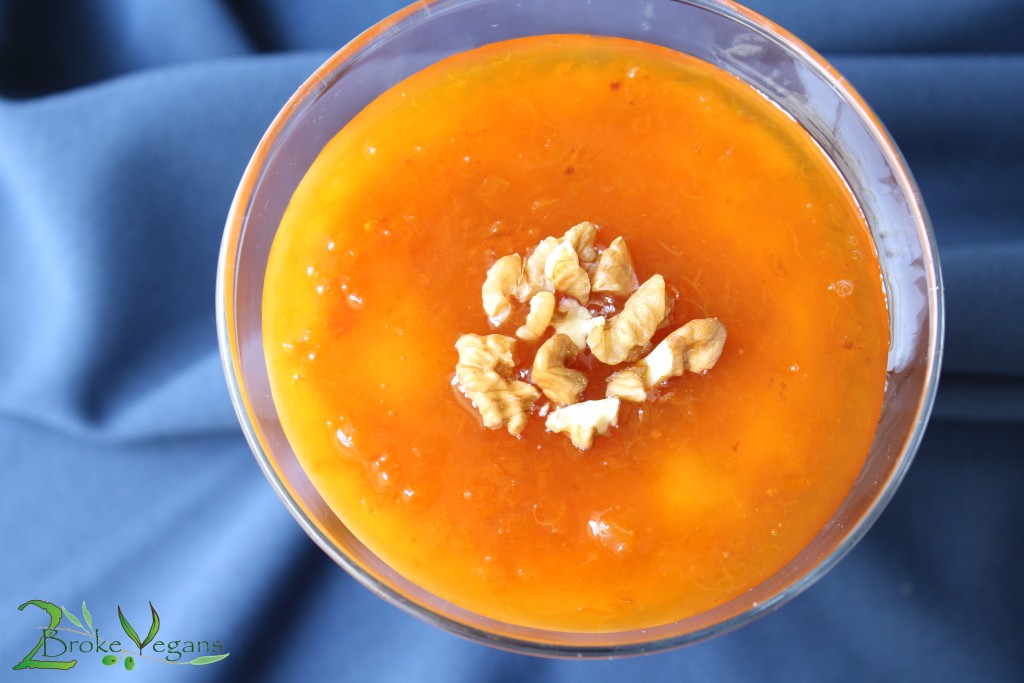 Ingredients for raw brownie bottom (adapted from this recipe):
1 cup (90 grams or 3.175 oz) of raw walnuts
2/3 cup (115 grams or 4 oz) medjool dates without pits
2 Tablespoons cacao powder
1/8 teaspoon of Himalayan salt
1/2 teaspoon of pure maple syrup
Instructions for raw brownie bottom:
Add all ingredients into blender (or food processor if you prefer a chunkier brownie).
Blend or pulse until mixture is as smooth as you prefer.
Empty raw brownie from blender and set aside.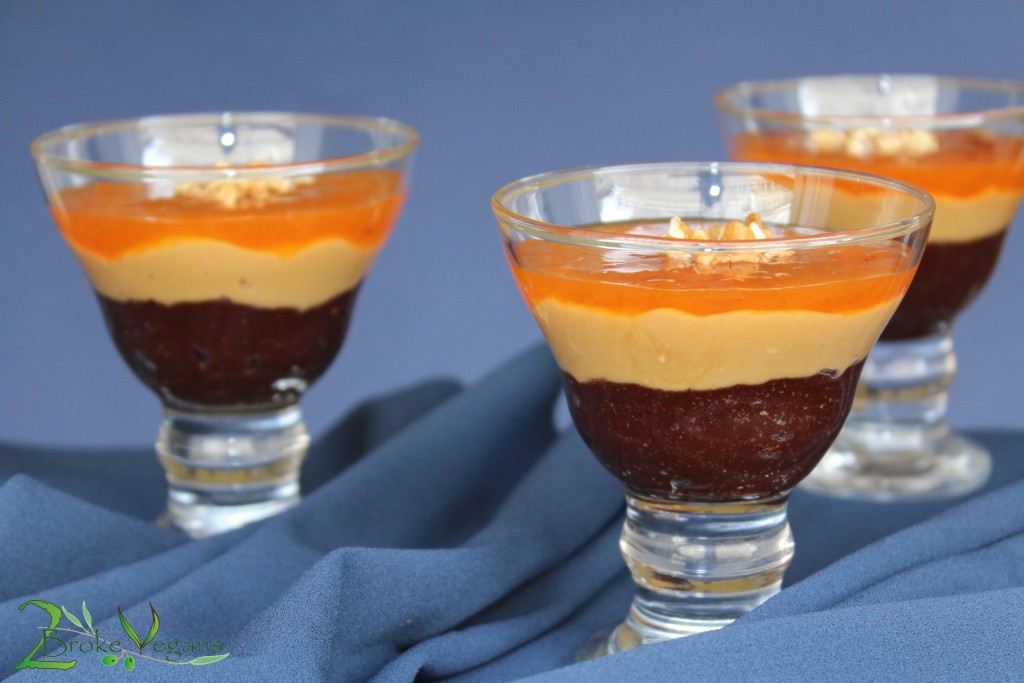 Instructions for assembling these Dig In desserts (makes 3 desserts unless you make them with thinner layers than we used):
In a small glass or mason jar add the brownie layer on bottom.
Add a layer of peanut butter on top of the brownie.
Top it off with your favorite vegan jam.
Dig In!

Copyright protected by Digiprove © 2015