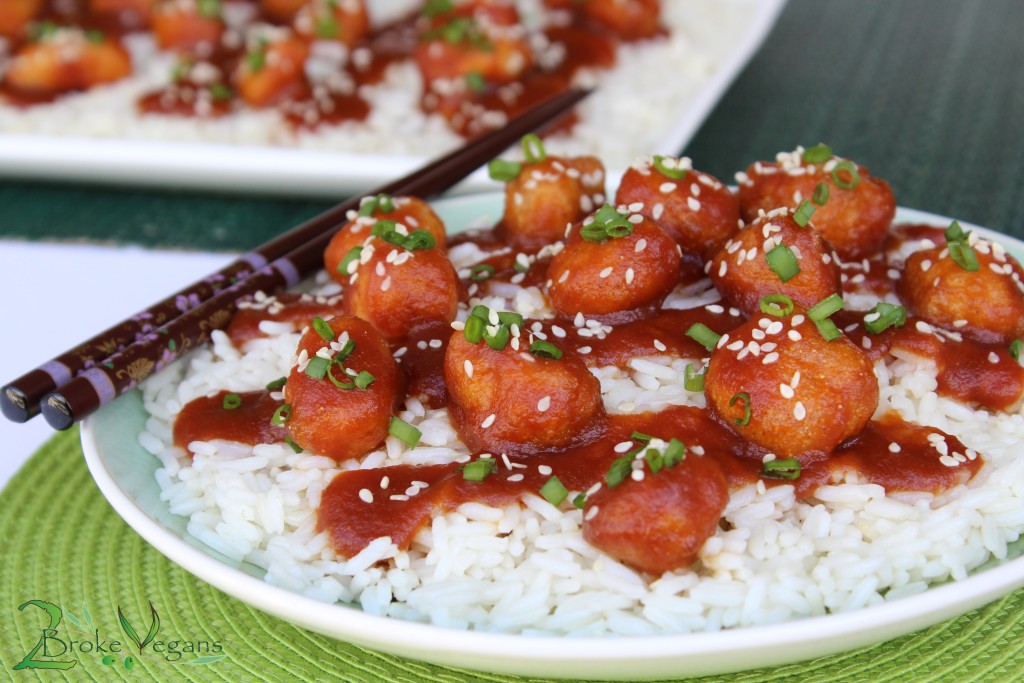 This is a recipe I have been wanting to post for a while now. I really love working with tofu, the possibilities still seem endless to me! This sweet and sour tofu is truly delicious to the last bite! I have made it a few times now so we finally decided it is time to share the recipe because we both love it. This recipe is not difficult to pull off at all but some of it is a bit time consuming. Preparing and frying the tofu takes some time but once that is done you can read a book or surf the internet while you are waiting for (and occasionally whisking) the simmering sauce. Give it a try, it's a nice dish the whole family can enjoy or something you can break up into containers for lunch breaks this week!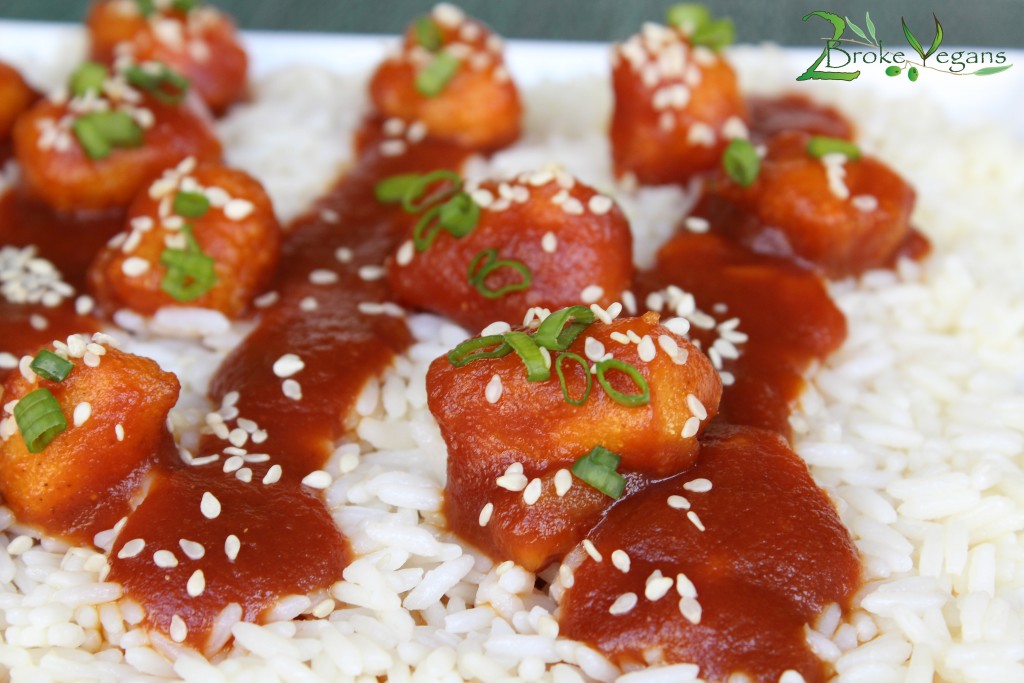 Things you will need to prepare before making the sauce to serve 3 to 4: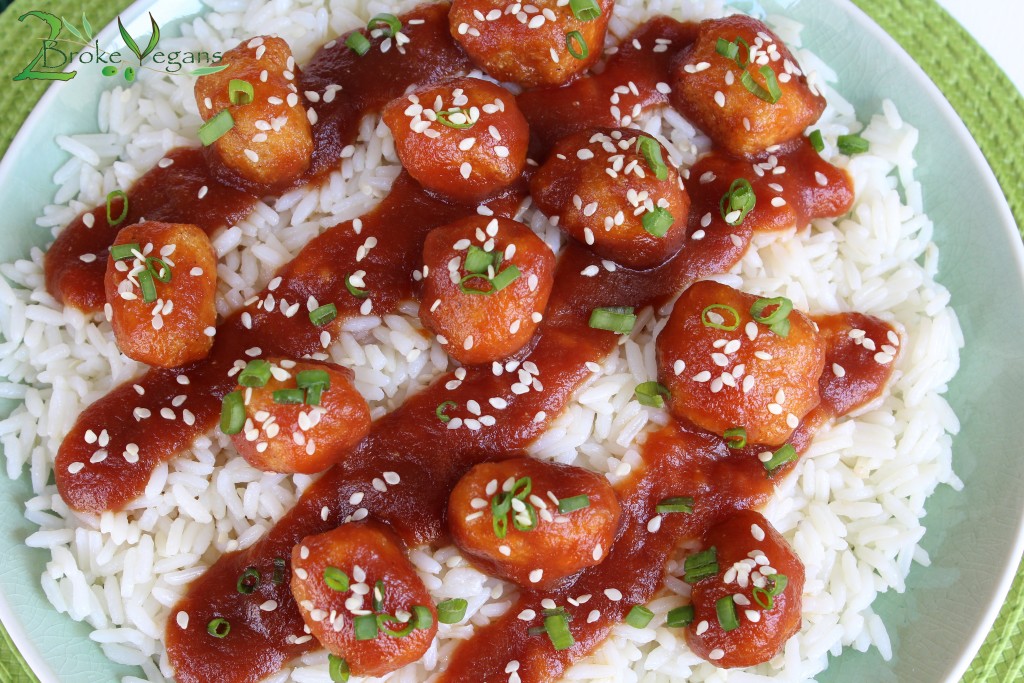 Ingredients to make the sauce (makes 1 2/3 cup or 400 ml) :
3/4 cup (177.5 ml or 225 grams) of ketchup (we used our own, click here for recipe)
3 Tablespoons of Tamari
2 Tablespoons of apple cider vinegar
3 Tablespoons of freshly squeezed lemon juice
1 cup (180 grams) of pineapple
1/4 teaspoon of garlic powder or 1-2 small garlic cloves
1 1/2 teaspoons of sea salt
1 1/2 teaspoons of ground ginger powder
3/4 cup (135 grams or 4.76 oz) of organic raw cane sugar
1 cup of water
1 teaspoon of corn starch
Instructions for sauce:
Add all ingredients into a blender. Blend on highest speed until sauce is smooth.
Pour sauce into a medium sauce pan. Place pan on the stove over medium heat.
Bring sauce to a simmer and allow sauce to simmer for 40-60 minutes or until sauce reaches desired thickness. Whisk occasionally until sauce is ready.
Remove from heat.
Instructions to assemble sweet and sour tofu:
Place a layer of cooked rice on a plate.
Dip the fried tofu nuggets in the sweet and sour sauce.
Place some of the sweet and sour fried tofu nuggets on top of a serving of boiled rice.
Garnish with sesame seeds if you would like.
Stir or enjoy as is.

Copyright protected by Digiprove © 2015