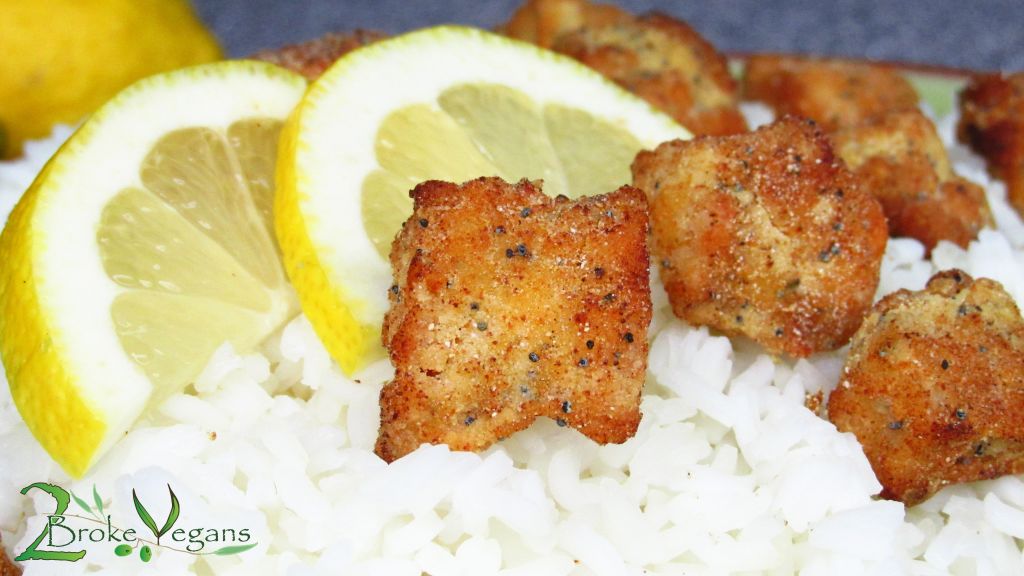 I had first attempted making lemon fried tofu chicken back in July (see our Vegan Mozzarella post for it's first honorable mention). It turned out really well but we ate it so fast there was no time to photograph it for the blog! Needless to say, we both love this recipe so much we felt it was time to share it with our readers, so, we made it again.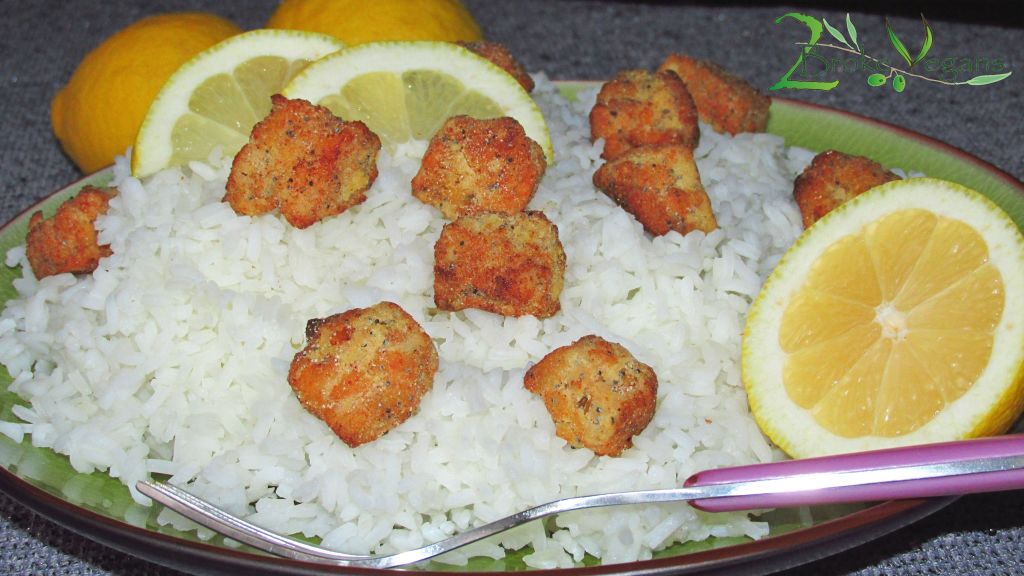 Ingredients for marinade:
1/4 cup of freshly squeezed lemon juice
1/4 cup of olive oil
Water
1/2 teaspoon of dried parsley
1 teaspoon of sea salt
1/4 teaspoon of ground black pepper
1/4 teaspoon of garlic powder or 1 garlic clove, minced
1/4 teaspoon of dried thyme
1/2 teaspoon of ground ginger powder
1/2 Tablespoon of poppy seeds
200 grams (7 ounces) of tofu ripped or cut into nugget sized chunks
Ingredients for frying the Lemon Fried Tofu Chicken:
1/2 cup of rice flour
1/2 cup of corn flour
1 teaspoon of finely ground sea salt
1/2 Tablespoon of poppy seeds
Sunflower oil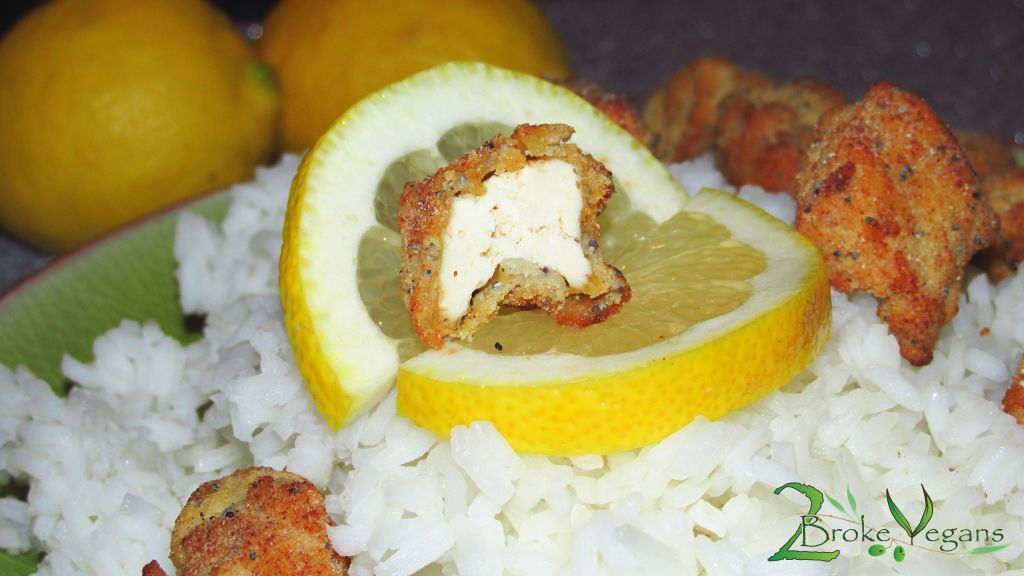 Instructions for marinating:
Combine all ingredients except the water and tofu into a bowl large enough to hold all the tofu chunks. Whisk until mixed completely.
Add the tofu chunks.
Pour enough water in bowl until all the tofu chunks are submerged. Stir it gently, cover with a lid or saran warp and refrigerate for 24 hours.
Instructions for frying the Lemon Fried Tofu Chicken:
Whisk the rice flour, corn flour, sea salt and poppy seeds together until mixed thoroughly.
Removed the marinating tofu from the fridge. Dip each tofu chunk into the dry mixture and roll it around until all sides are covered with flour. Do this until all the chunks have been dipped into the dry mixture.
We fry our tofu in small batches using a small to medium sized pot on the stove. Pour enough sunflower oil in the pot to allow a few tofu chunks to be submerged and float when ready. Place pot on stove over medium-high heat.
Once oil is hot enough, fry each tofu nugget for 30 seconds or until a nice golden color emerges from the outside. If it is taking longer than 30 seconds to achieve this the oil may not be hot enough yet.
Line a plate with some paper towels. Remove each nugget from the hot oil when ready and place on this plate so the paper towels can absorb the excess oil.  Do this until all the tofu has been fried.
Serve while they are still hot and enjoy!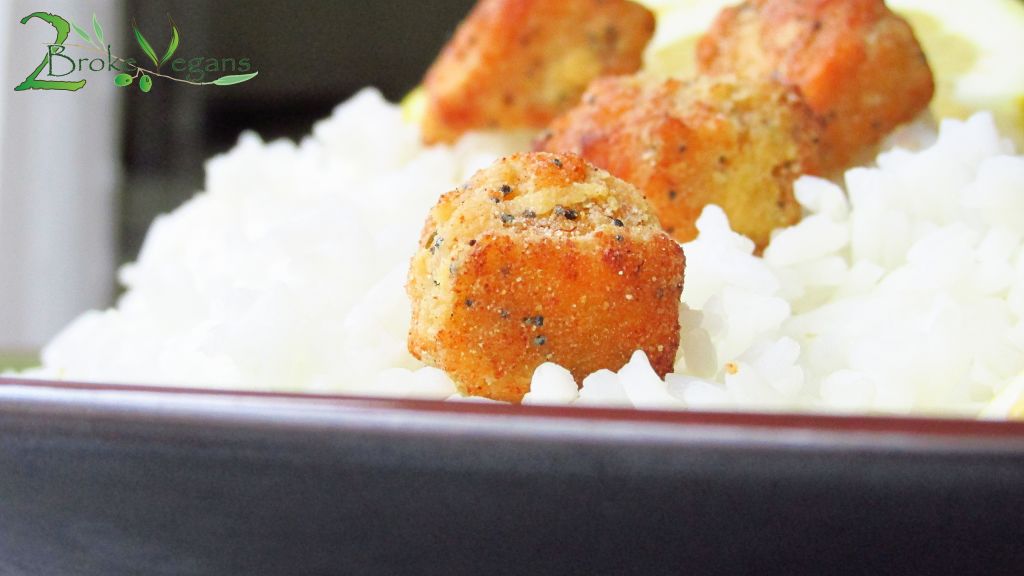 Copyright protected by Digiprove © 2014