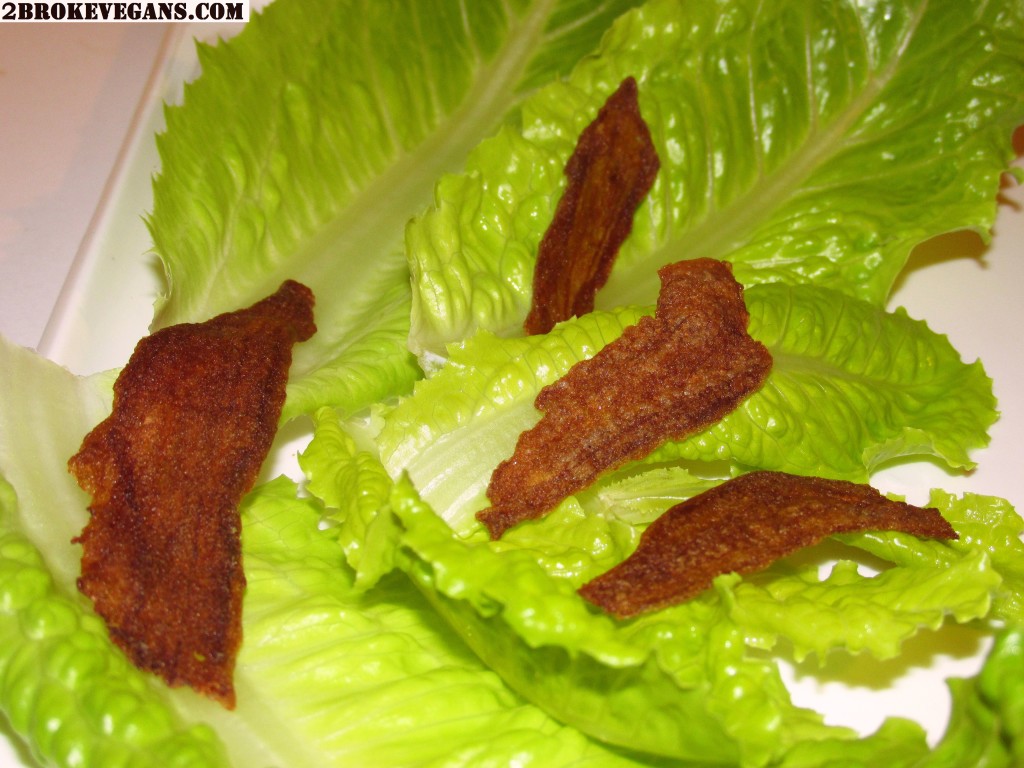 This is a simple recipe for gluten free vegan eggplant bacon. The process of making it takes some time and patience but the ingredients are few and obviously much healthier than real bacon. Here is how we did it: 
Ingredients:
Wash and peel the eggplants. Then, using a mandolin, slice the eggplants into thin slices. Next, in a medium mixing bowl, whisk the olive oil and ume plum vinegar together. Finally, marinate all the slices of the eggplant in the marinade mixture for 1 hour (cover the bowl with saran wrap or a lid while marinating).
After you are done marinating, pre-heat your oven to 60° Celsius (140° F) and slightly strain all of the slices of eggplant. Lay them on a piece of parchment paper and put them in the oven to dehydrate. If you have a dehydrator this will be even easier. We do not have one so we used our convection oven. Our convection oven has a fan as well as a place for the air to escape so our oven works as a dehydrator as well. It took some pieces of this eggplant bacon as little as 4 hours to become crisp but other pieces took as many as 7 hours in the oven. If you have a dehydrator it will likely take 12 to 24 hours depending on the temperature you set. Dehydrate until crispy and enjoy!

Copyright protected by Digiprove © 2014