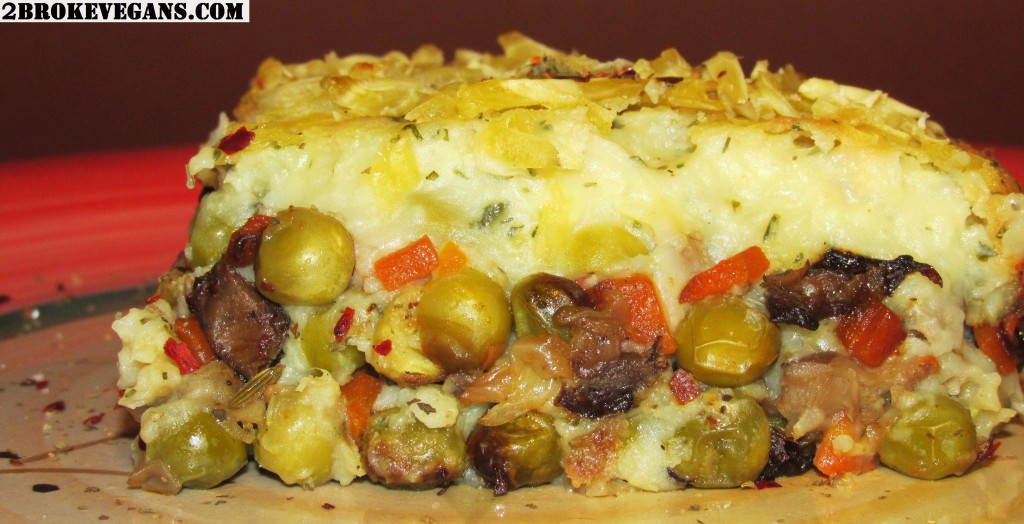 Here is a different way to make peas, with mushrooms and mashed potatoes in the oven! This baked peas casserole is so delicious everybody will be asking for seconds! The fennel seeds compliment the peas and mushrooms while the chives work like magic with the mashed potatoes.  Here is how we made it: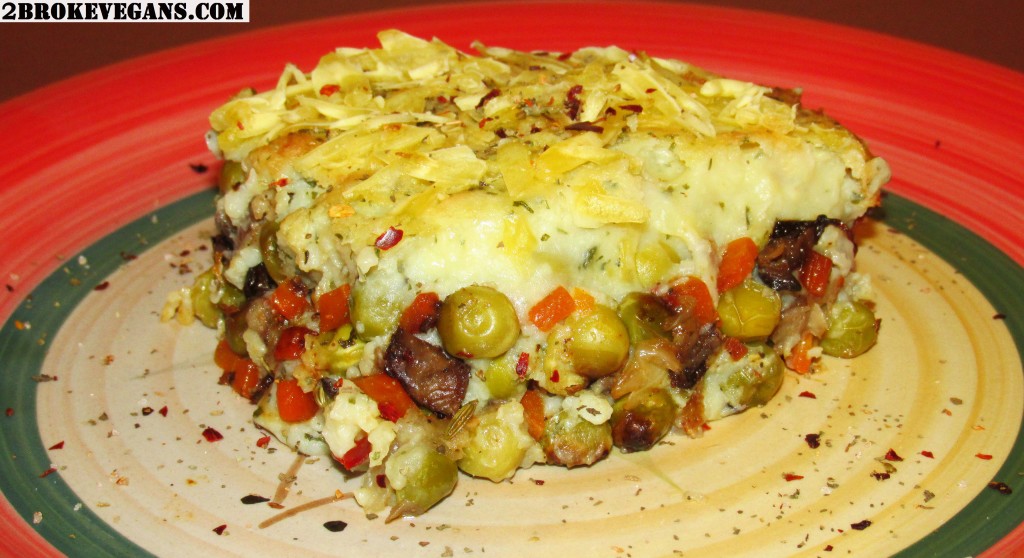 Ingredients:
½ yellow onion sliced
1 garlic clove, chopped and minced
2 cups of peas
2 cups chopped mushrooms
½ cup chopped carrots
4 medium sized potatoes
Olive oil
1 ½ cup grated vegan cheese
½ cup of soy cream
Herbs and seasonings:
1 1/2 teaspoon of sea salt
Black pepper
1 tablespoon of dried chives
½ teaspoon of dried oregano
½ teaspoon of fennel seeds
1 vegetable bouillon cube
Cover the bottom of a big pot with some olive oil and place the pot over medium heat. Put in the onions and garlic, sizzle for 2 minutes and then add the carrots, peas, some sea salt and pepper. Stir and sizzle for about 4-5 minutes. Then add water, enough to cover the peas, cover with the lid and let the food start simmering. When this happens remove the lid and stir frequently, allowing the water to evaporate, until the peas soften up.
In the meantime, wrap the potatoes in aluminum foil and bake them at 200° Celsius (392° F) for about 40 minutes.
I prepared the mushrooms using this recipe, or you can just chop them , mix them with some olive oil, garlic and rosemary and broil them for 3-4 minutes.
When the peas and mushrooms are ready mix them with the fennel seeds and place them in an oven pan.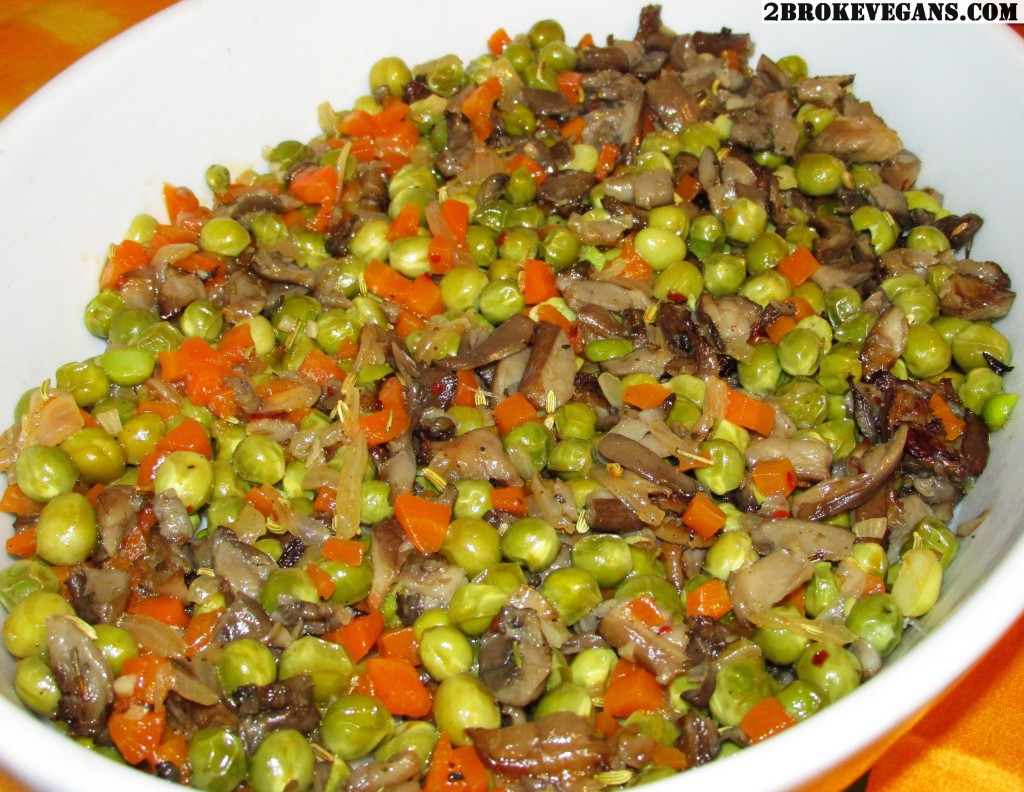 In a big bowl, add the peeled potatoes, 1½ teaspoon of sea salt, oregano, chives, olive oil, soy cream and 1 cup of the grated vegan cheese. Mash using a fork and spread on top of the peas and mushrooms mix.
Sprinkle the rest of the vegan cheese on top and bake for about 30-40 minutes at 180° Celsius (356° F) until the top turns a light brown. Remove from oven and serve!

Copyright protected by Digiprove © 2014