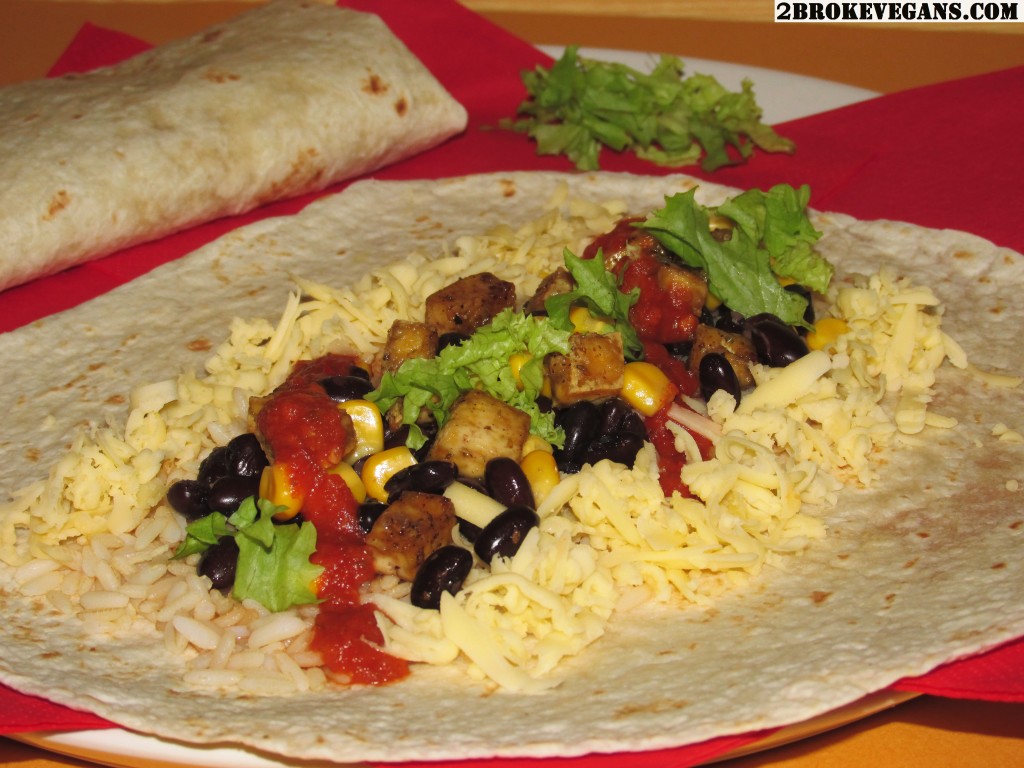 These delicious black bean and rice burritos are very similar to those made by Chipotle. It's a big recipe but very worth it to make it! Let's get started: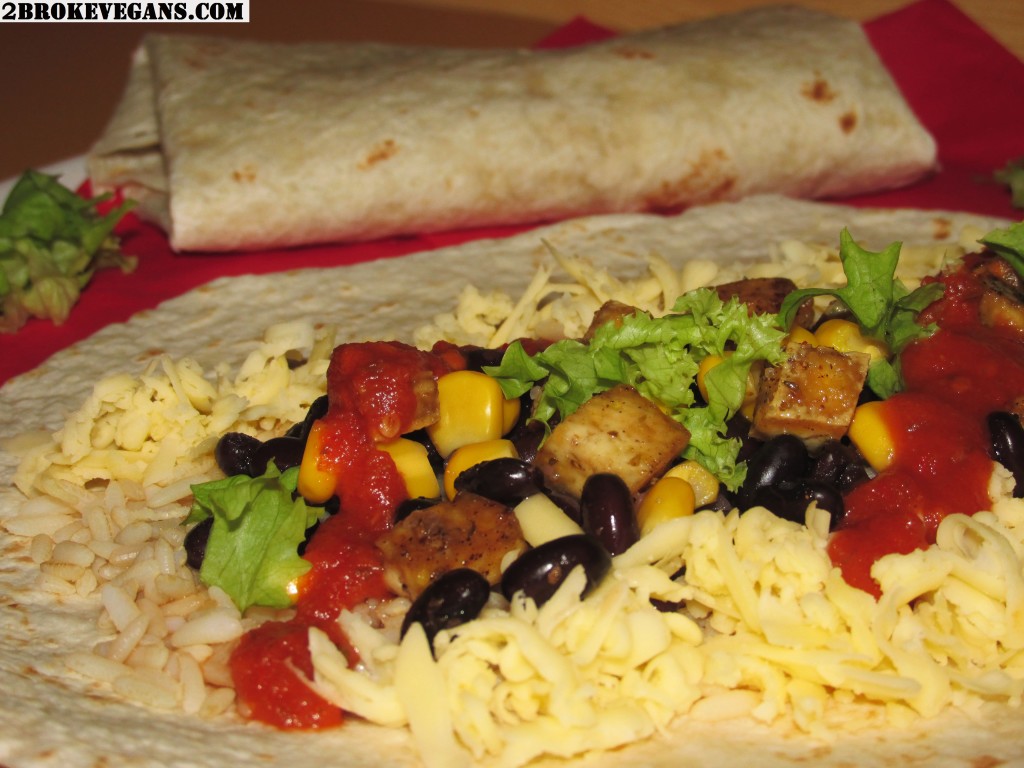 Ingredients for the black beans:
500 grams (about 17.6 ounces) of dry black beans
1/8 teaspoon of ground allspice
1 garlic clove, minced
3/4 teaspoon of sea salt
1/4 teaspoon of raw organic cane sugar
2 teaspoons of cumin
1 teaspoon of paprika
1 teaspoon of oregano
2-3 cups of water
In a medium to large bowl you will want to soak the black beans in water overnight. Cover the bowl with saran wrap or a lid. Drain and rinse the beans off after soaking them. Pour the beans in a large cooking pot and fill it up with enough water to generously cover the beans. Place the pot on the stove over high heat. Bring the water to a boil and boil the black beans for 90 minutes. After they have cooked drain the beans and put them back in the large pot. Add 2 to 3 cups of water (this will vary depending on the width of the cooking pot). Stir in all of the other ingredients and place the pot over medium heat until the mixture is hot (stir occasionally). Remove from heat and set aside.
Ingredients for the tofu chicken:
200 grams (about 7 ounces) of organic tofu cut into small squares
3 Tablespoons of olive oil
1/4 teaspoon of ground black pepper
1/2 teaspoon of cumin
1 1/2 teaspoon of oregano
1 garlic clove, minced
1 teaspoon of sea salt
1/4 cup of red onions, diced
Pour the olive oil into your frying pan and place the pan over medium heat on the stove. Once you smell the olive oil heating up add the tofu chicken squares. Keep them on the heat but check with a spatula occasionally to make sure they are not sticking to the pan for 7 minutes. Then try to flip them to a new side for another 7 minutes. When you have about 2 minutes left to go (the tofu chicken should be gaining color by now) add all the other ingredients and stir them in well. Remove from heat after 2 or 3 minutes have passed and set aside.
Ingredients for the lime rice:
2 cups of uncooked rice
water
2 Tablespoons of lime juice squeezed from a fresh lime
1/2 teaspoon of sea salt
Fresh cilantro (optional)
Cook and strain the rice. Stir in the lime juice and sea salt (and cilantro if you like it).
Now take your favorite gluten free tortilla wraps and assemble your burrito the way you like it! We used vegan cheese, lettuce, a wonderful spicy salsa sauce our friend Hara's mother made, organic corn and all of the recipes we made above to make a delicious burrito!

Copyright protected by Digiprove © 2014