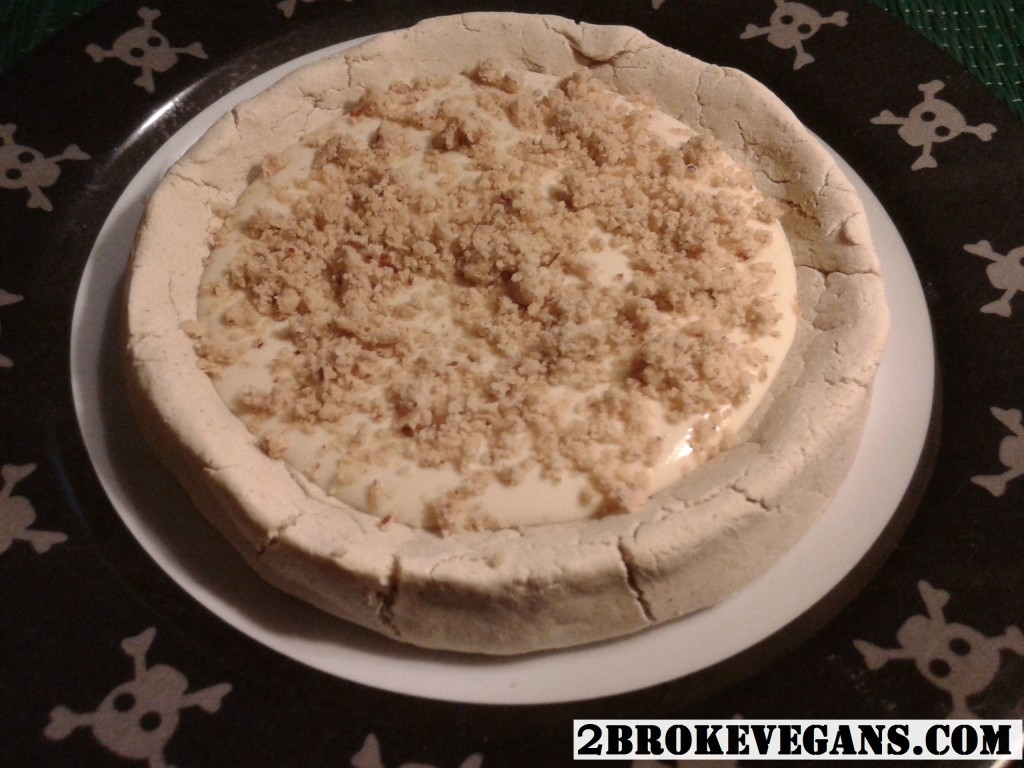 For this recipe you will need the Garlic Cream recipe (click here), the Vegan Parmesan recipe (click here), and the basic gluten-free vegan dough recipe (click here). All together these recipes make a delicious garlic cream and Parmesan bread!
Preheat your oven to 150° Celsius (302° F)
Once you have prepared those, take some of the dough and roll or mash it flat on a piece of parchment paper. Begin to roll the outer edges over to form a crust. This creates a pocket on the inside. Basically think of it as a miniature pizza crust! Try to get it as round as you can by hand. Make as many of these little crusts as you would like and when you are ready to put them in the oven, keep the parchment paper under them.
Bake them for about 7 to 8 minutes. As you can see from my picture I got distracted washing dishes and left mine in for 9 minutes. This caused the crust to crack a little more than usual. No worries if this happens, it still holds together very well!
Now you will take some of the garlic cream and fill the inside pocket with as much as you would like. We used about 2 to 3 tablespoons on the inside of each of ours. This is relative to how big you make the breads though.
Finally, sprinkle some of your vegan Parmesan cheese on top of the garlic cream and enjoy!