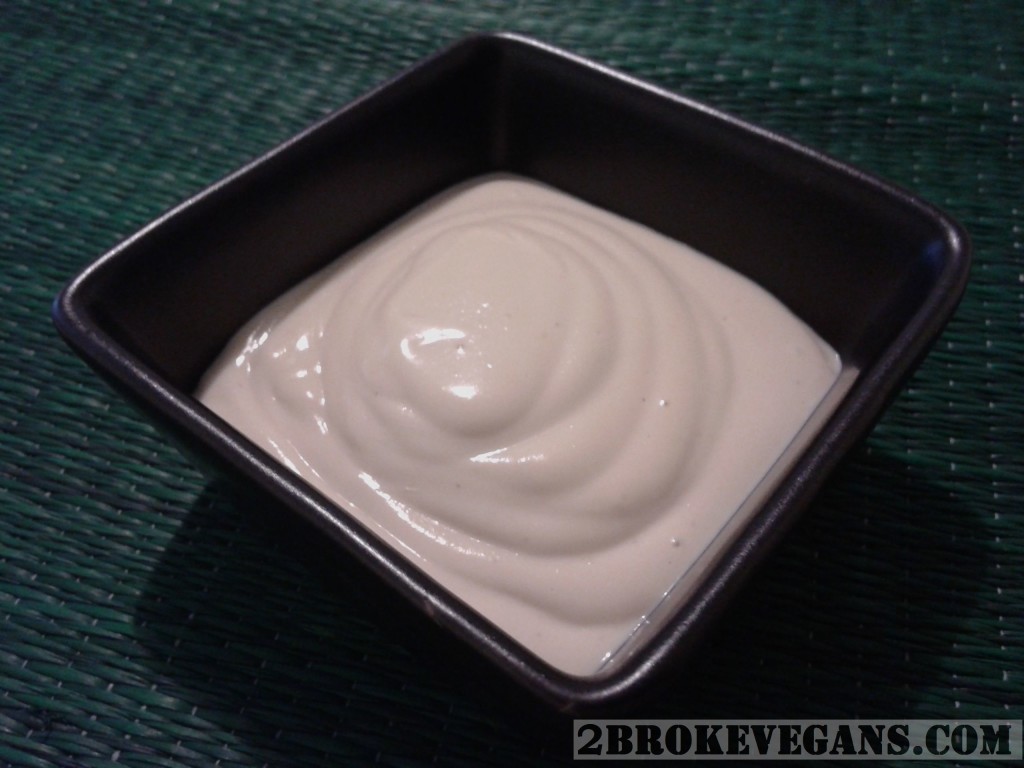 Beware of the flavor! This is a strong garlic cream! It's very good for those who love garlic (and even some who don't apparently).
In a blender (we used a Vitamix) add:
1/2 cup (100 ml) of vegan milk (rice milk, soy milk, almond milk, etc)
6 Tablespoons of vegan butter
1/2 teaspoon sea salt
2 large garlic cloves
1 teaspoon of nutritional yeast
1/2 cup of raw cashews
Blend until it becomes a smooth cream. You may have to use a tamper or turn the blender off to move the ingredients off the walls to get them back in position to contact the blades. A little patience pays off with this one. Blend until cream is warm. We love this cream!