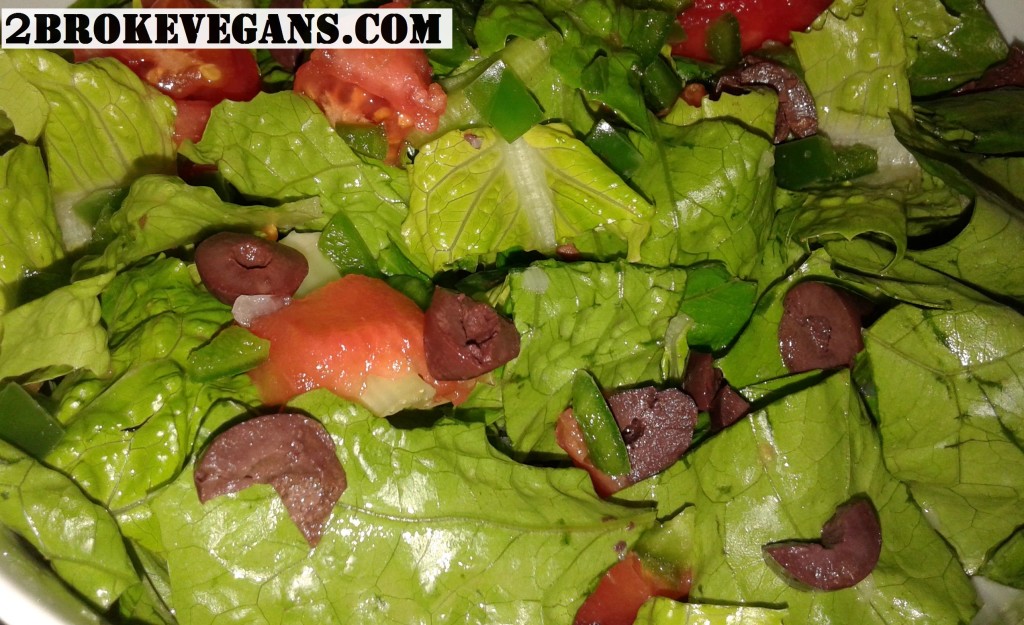 This is a simple salad, one of the most basic salads you can make. It is very delicious and one of the best ways to train yourself to be a salad eater (it's how I started). I give you (drum-roll please) salad classic!
Take a head of romaine lettuce and wash it, piece by piece. Chop the lettuce leaves into strips and put in a large salad bowl. Then begin chopping and slicing the following ingredients in it:
1/2 red onion, sliced
1 green pepper, diced
as many olives as you would like, sliced
2 tomatoes, chopped
dash of sea salt (use more if you would like)
Then drizzle some olive oil over the salad and toss the salad! Ready to serve.