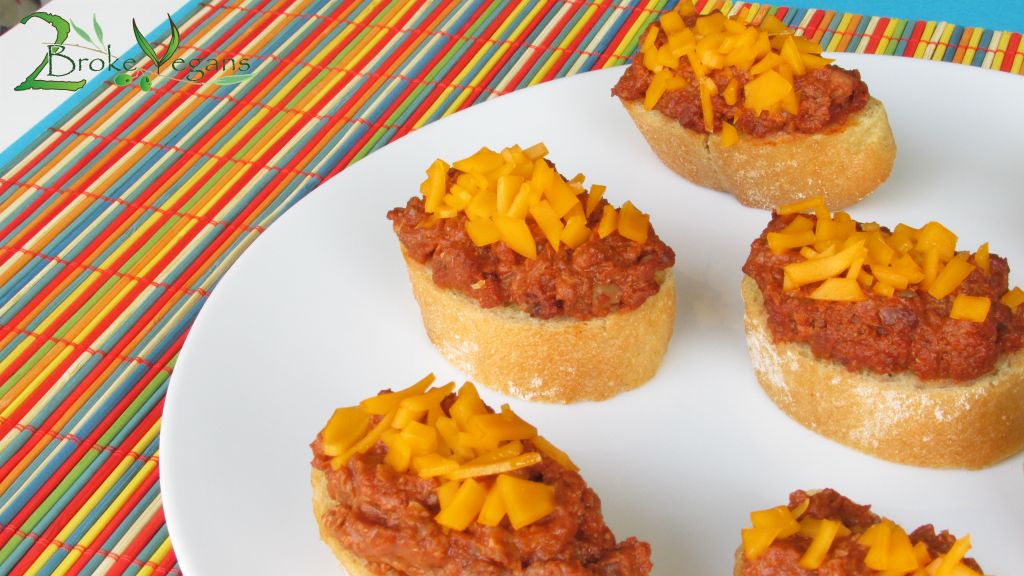 Pows! What in the world is a pow? Well, as legend has it, my mom's sister and her roommate made these when they were in college. They took the only ingredients they had left in the house and pow! Pows were officially born. My mom made these for my siblings and I as we grew up and we loved them! I actually never knew the story behind them until I told my mom a few weeks ago I was making vegan pows. She told me the story so now I know they came from my Aunt.
Making this recipe vegan was pretty easy and definitely delicious! I had to make these because I wanted Athanasia to try one of my favorite childhood foods veganized. As it turns out, she loves them too so I have made these a few times in the past month! This tasty grub can be served as an appetizer, snack, side dish or even a main course (they are filling)!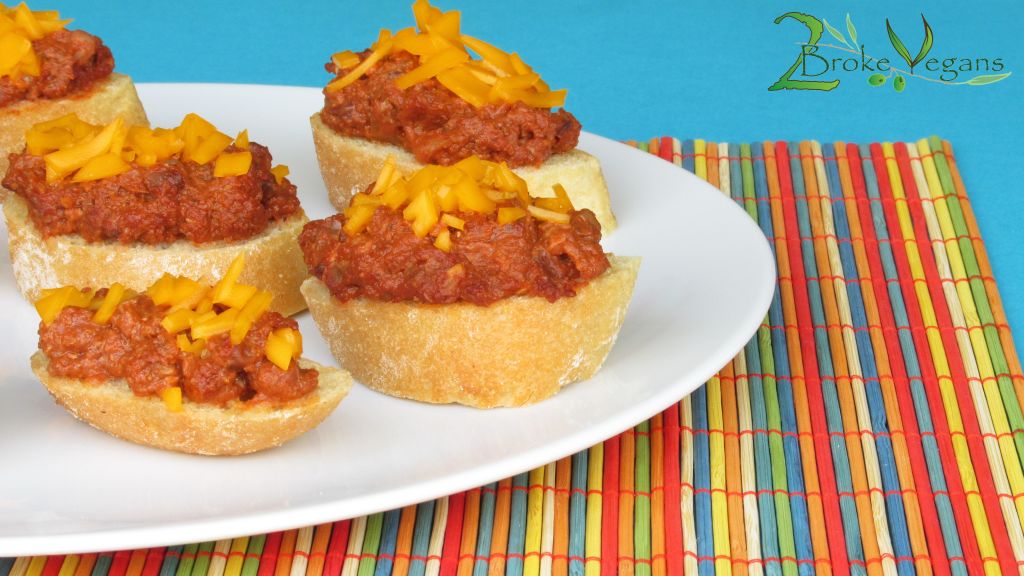 Ingredients to serve an army (ok, serves 4-5 realistically):
* We get this by blending tomatoes in a blender. Depending on the size of the tomatoes this takes about 8 to 12 medium sized tomatoes.
Instructions for minced walnut "meat":
Soak the walnuts in water overnight.
Strain the water from the walnuts and pulse them in a food processor or a blender until they become minced.
Add the olive oil in a large pot and place pot on stove over medium heat. Once oil begins heating up add the onions and stir for 1 minute.
Add the tomato juice and stir.
Add the minced walnut "meat" and stir.
Add all the other ingredients except the bread (obviously) and the vegan cheese. Stir.
Keep stirring every few minutes for 35-45 minutes. You do not want too much liquid so allow time for evaporation to occur (without letting any of the ingredients stick to the bottom and get burned).
Remove from heat.
Instructions to assemble the pows:
Pre-heat oven to 150° Celsius (302° F).
Slice the bread and lay as many slices as you want to make our on a sheet of parchment paper.
Spread as much of the walnut minced "meat" as you would like on each slice of bread.
Top it off with a slice of vegan cheddar cheese on each pow.
Place in the oven for 5 to 10 minutes.
Serve!
We both love to eat these as they really are amazing! It's nice to keep the walnut minced meat in the fridge for 4-5 days so we have quick food available when we get busy. We hope you enjoy them too!
Click here for a list of where you can find Violife/Viofree vegan cheeses.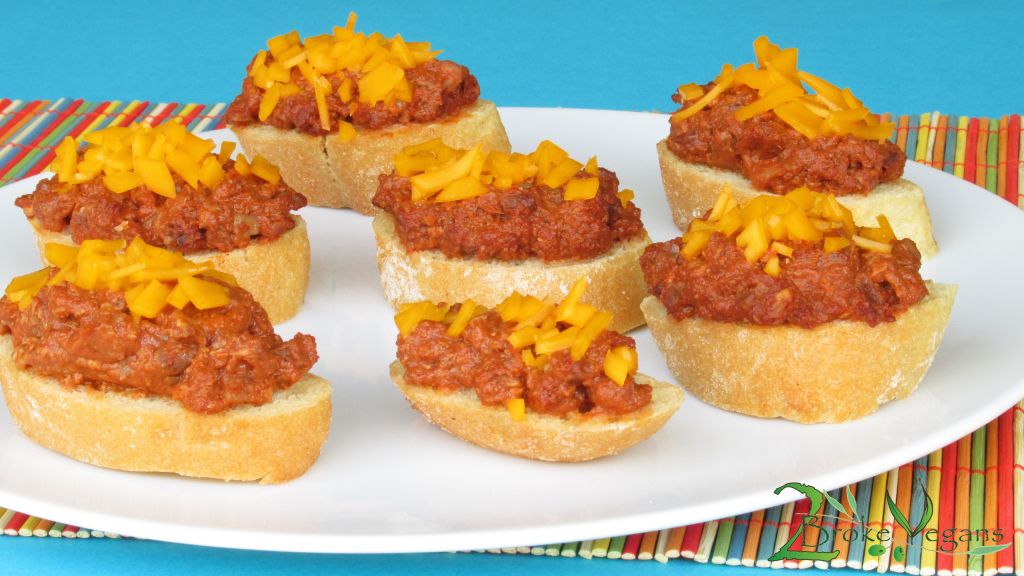 Copyright protected by Digiprove © 2014