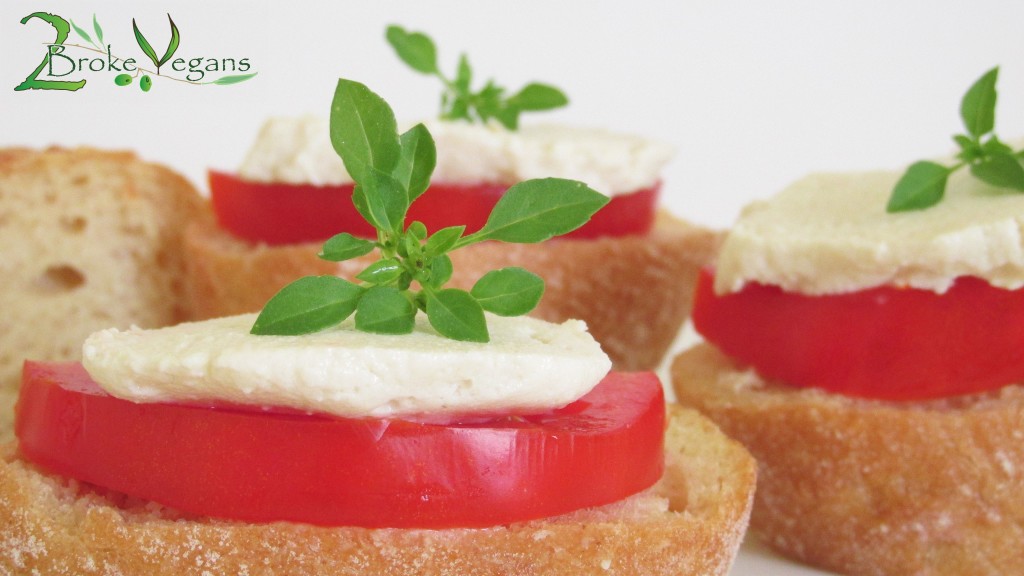 We were told about this vegan mozzarella recipe by our friends at Viva Las Vegans (click here for original recipe) and we had to try it.  We are very, very impressed by it. It is truly a delicious vegan cheese! Athanasia just got back from her mini-vacation to Kalamata last night (don't worry, I had some delicious lemon tofu chicken ready for her when she got home… good thing too, she was very hungry!). Needless to say, it is time to get back to posting recipes again!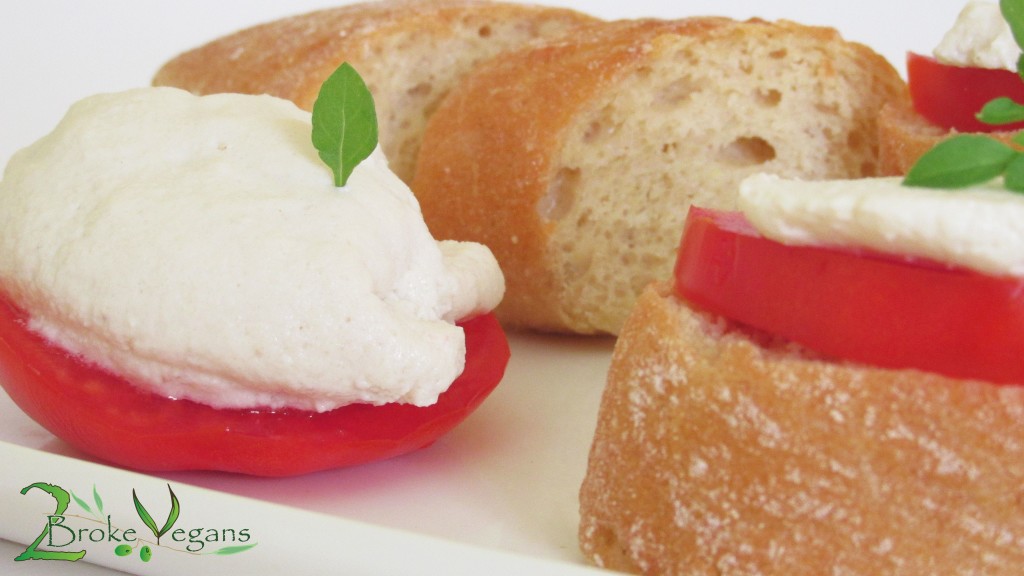 Ingredients:
1 cup of soy yogurt
1 cup of cashews soaked in water for 3-5 hours
1 1/2 teaspoon of sea salt
1 tablespoon of agar agar powder
3 tablespoons of tapioca starch
1 cup of water
2 teaspoons of lemon juice
Instructions:
Blend the yogurt, strained cashews, sea salt, lemon juice and a half cup of water until creamy. Then, add the tapioca starch and mix well with a spoon.
In a sauce pan, add the other half cup of water and the agar agar flakes. Place the pan on the stove over medium heat. With a whisk, keep stirring until the mixture starts thickening.
Add the yogurt cashew cream in the sauce pan and keep stirring until the mixture is rather thick, for 4-5 minutes.
In a large bowl, pour water and empty a lot of ice into the water. Spoonful by spoonful, drop the creamy cheese into the ice water and let it sit for 30 minutes.
Remove the mozzarella balls from the ice water and place on a plate. Can be refrigerated up to 6 to 7 days.
Believe it or not, this vegan mozzarella cheese even melts! Try it out and let us know what you think!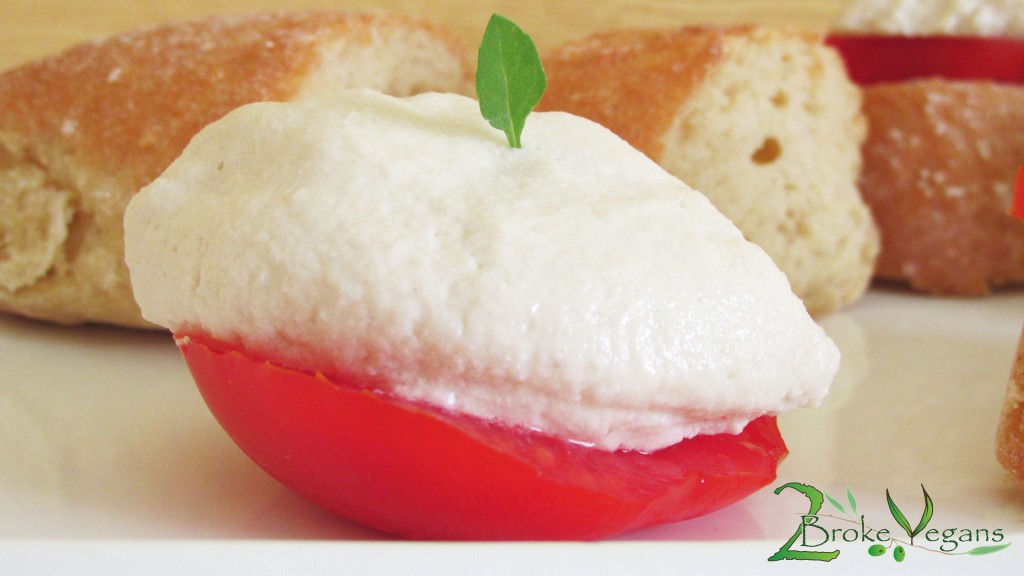 Copyright protected by Digiprove © 2014