My mom always has stove-top mushrooms ready when we visit, they are a must on the menu. Not to mention she makes them perfectly every time! She says for stove-top mushrooms to be good, you need to saute them until right before they start loosing their juice, otherwise they get soggy. It took me some time to actually figure it out, but when I did, I was the winner of that day's food contest :). Yes, there is a contest going on (Editor's note: Athanasia is very competitive). What are you gonna do? We are a Leo and an Aries cooking together, they will try and kick each other's butt! Unfortunately Jake is such a talented cook so he usually makes the most mind blowing food, but I have some tricks up my sleeves too 🙂 One of them is stove-top mushrooms!
Ingredients (Serves 2):
2 cups small white mushrooms, washed
1 garlic clove, finely chopped
1/2 cup of red onions, chopped
1 tablespoon of chopped fresh dill
1 tablespoon of chopped fresh parsley
1 teaspoon of fennel seeds
Very little sea salt, pepper and cumin
1 Tablespoon of olive oil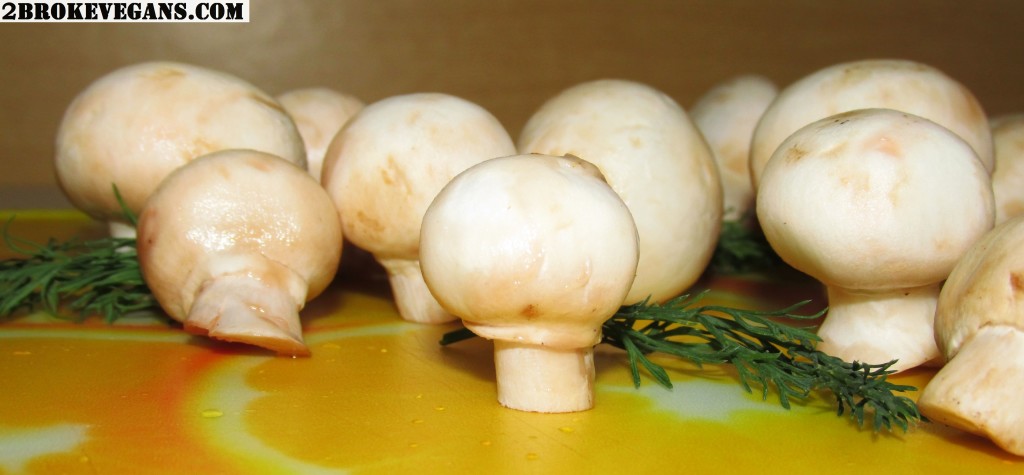 Put a non-sticking frying pan and put it on the stove over medium-high heat. Drizzle the olive oil and when it heats up add the onions, garlic, dill and parsley. Stir and saute for 1-2 minutes, then add the mushrooms and saute for a few minutes. You know they are ready when they have softened up and are starting to loose their juices. That's when you need to remove the pan from the stove and serve them! Great "mezes" as we say in Greek for appetizers!

Copyright protected by Digiprove © 2014