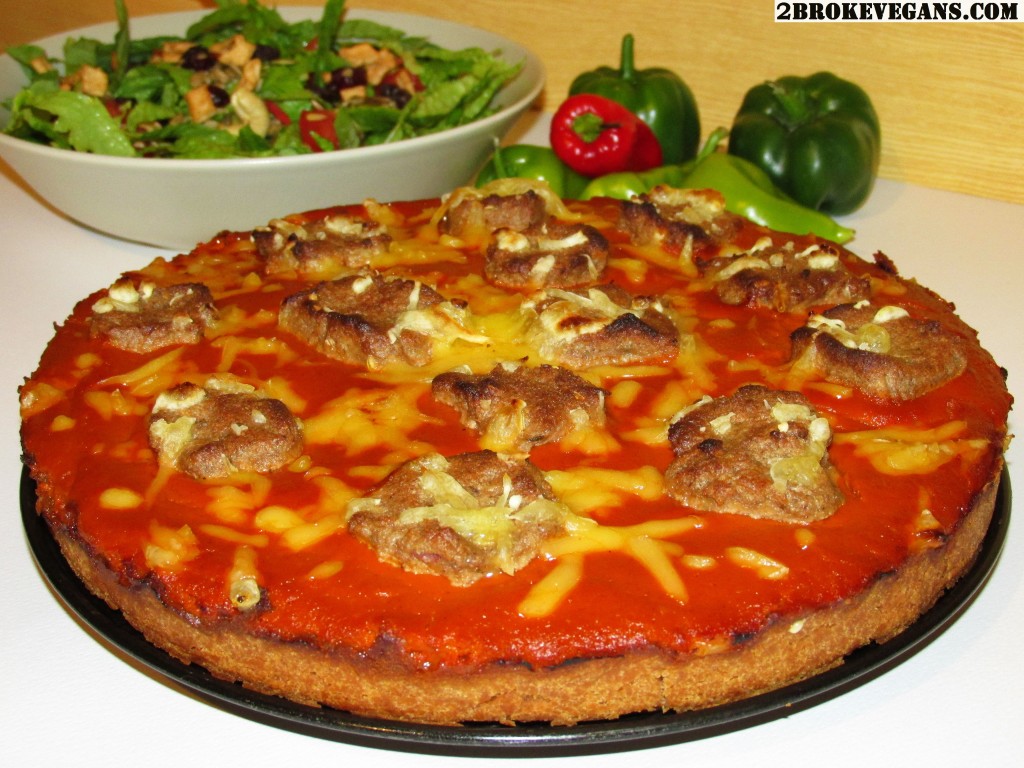 We recently discovered how our walnut "meat" bakes so nicely on pizza while making our vegan bacon cheeseburger pizza. So, obviously this meant we had to make a vegan Italian sausage pizza! When I developed the Italian sausage recipe I mentioned how it reminded me of the flavor of Rocky Rococo's Italian sausage I had growing up. Well, this pizza certainly did not fail to deliver on those flavors I remember from childhood! We both loved this pizza and it is even more delicious than it is beautiful to look at. Here is what you will need to make it: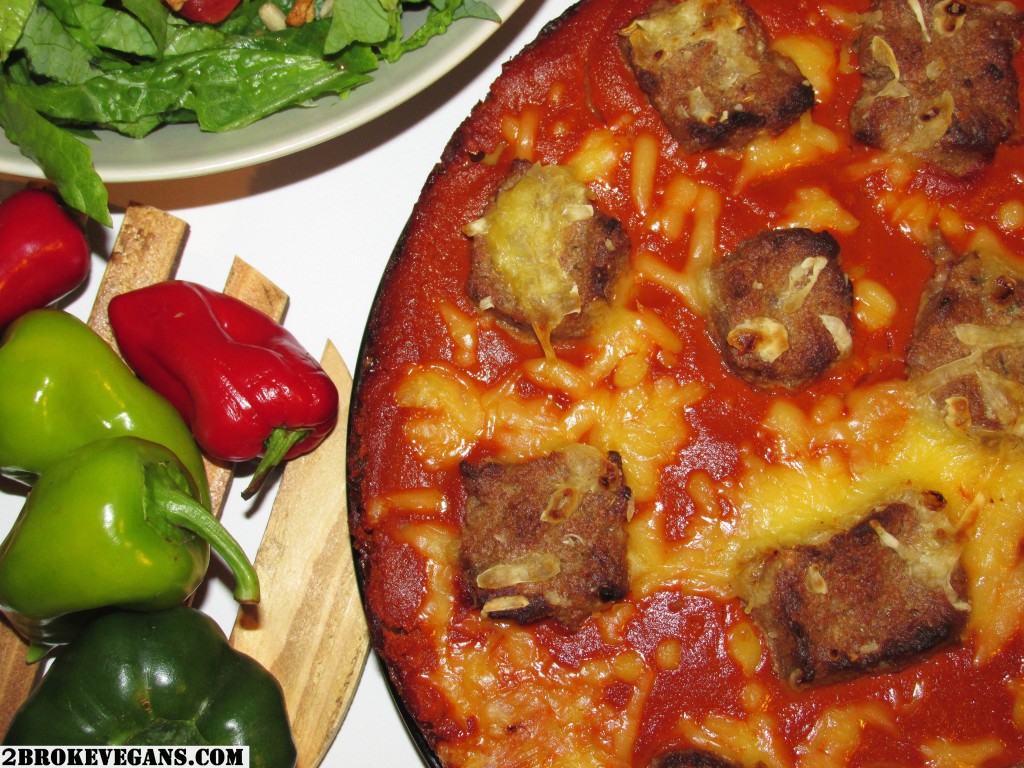 First, make our vegan Italian sausage meat recipe (click here). This process requires an overnight of soaking of raw walnuts in water.
Once you have prepared the vegan Italian sausage meat recipe you will need a pizza sauce. You can use your own pizza sauce, buy some or make our pizza sauce recipe (click here)
You can make this pizza using the crust of your choice, we used a smaller version of our gluten free vegan deep dish pizza crust (click here) and followed the Chicago style by adding the vegan cheese on top of the crust, then the sauce and finally the vegan Italian sausage topped off with a sprinkle of vegan cheese.
You could also try our easy gluten free vegan pizza crust recipe (click here) as it would work just as good or use the Bob's Red Mill gluten free pizza crust flour (click here).
It doesn't matter which crust you use, or what style of pizza you make. Using the vegan Italian sausage meat on a pizza will deliver the flavor you are looking for on a vegan Italian sausage pizza! We shaped the vegan Italian sausage meat into extra large square shapes and it was perfect. We had previously used the meat in smaller shapes on our vegan Lasagna pizza, but making them into a larger shape was much, much better. Try it anyway you would like though. It bakes nicely and as soon as it starts to brown a bit, the pizza should be ready assuming the dough is cooked thoroughly.

Copyright protected by Digiprove © 2014