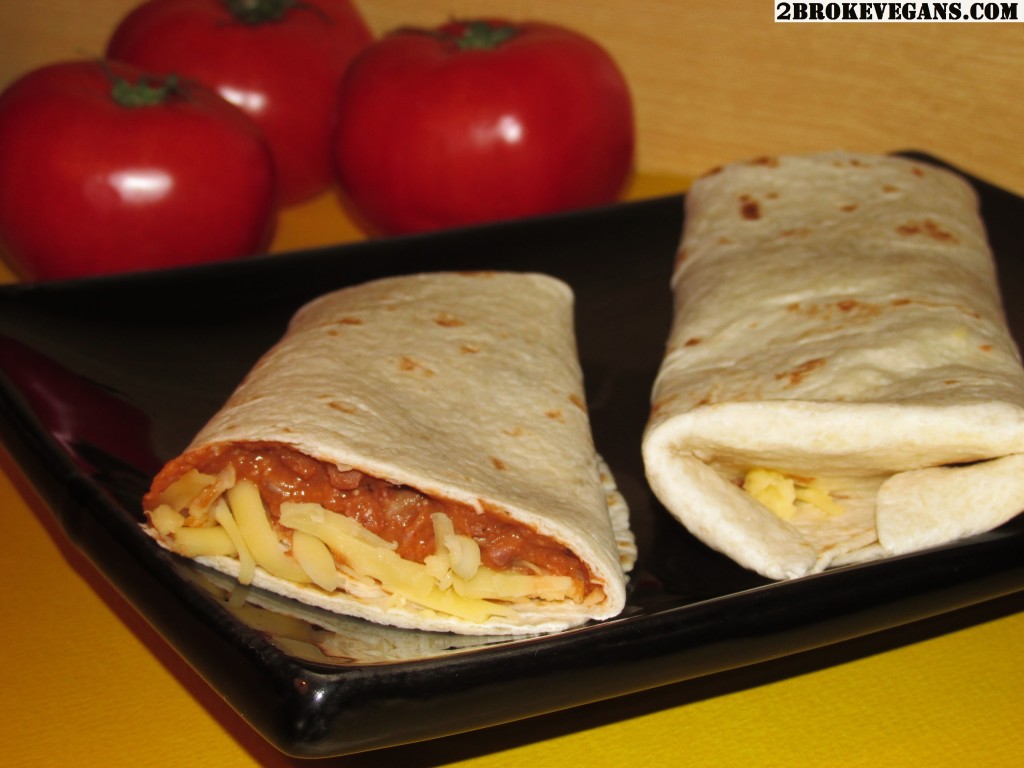 You may be wondering what a Billie Jean burrito is. I am sure there is a former Taco Bell employee somewhere in Minnesota that is still wondering what a Billie Jean burrito is as well…
As the legend goes, back in 2005 I was the bass guitar player in a band known as Sonic Alchemy. On July 24, 2005 the Van's Warped Tour was coming to town. As a band, we decided to go to see Billy Idol, MxPx and some other bands perform. We were out there in the hot sun all day and stayed until dusk. I do not listen to MxPx nearly as much as I used to and the same goes for Billy Idol. I guess I got older, after all, it's been nine years! Needless to say, I was a bit exhausted and we were all hungry on the way home.
I was not a vegan yet in those days, so we made a group decision to grab a bite from Taco Bell off 85th Avenue and Highway 252 in Brooklyn Park, Minnesota. If I remember right, I was in the backseat of the car on the driver's side so I could just roll my window down to place my own order at the drive-thru. What I wanted was a chili cheese burrito but somehow my tired shell of a man blurted out "I'll take a Billie Jean burrito!". Immediately my bandmates started cracking up and I believe the guy on the other side of the Taco Bell drive-thru chuckled a bit before replying "we do not sell those here sir". I quickly realized my mistake and corrected myself, but to this day I call my chili cheese burritos Billie Jean burritos! Recently I was talking to Red about that day and he suggested I should make Billie Jean burritos for the blog. Well, I finally did it!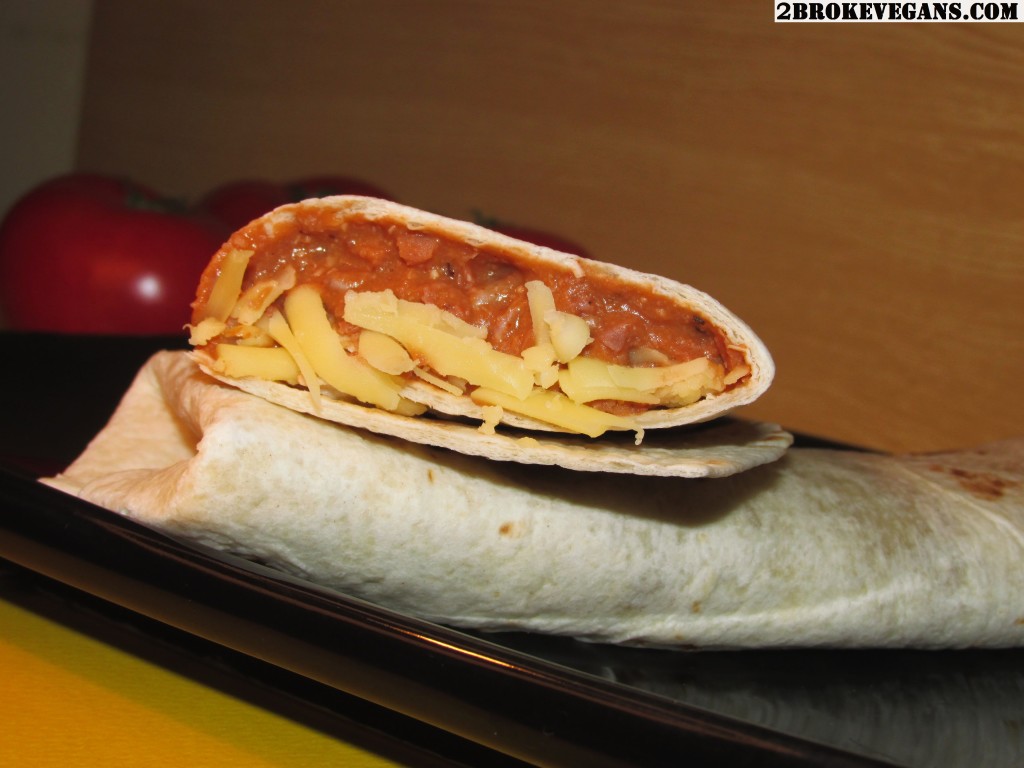 For this recipe you will need make some refried beans first. Of course you could always buy some already made. Personally, I do not like to eat anything out of an aluminum can so I did not even bother looking for them in the supermarket. It is not difficult to make them though.
Ingredients for the refried beans:
4 Tablespoons of olive oil
2 garlic cloves, minced
4 cups of cooked pinto beans
2 teaspoon of ground cumin
1 1/2 teaspoon of sea salt
1/4 cup of freshly squeezed lime juice
1/2 teaspoon of paprika
1/4 teaspoon of cayenne or jalapeno pepper, chopped (optional)
1/2 teaspoon of oregano
In a medium to large pot, heat the olive oil over medium heat. Add the minced garlic cloves next and allow them to simmer for about 30 seconds. Add everything else except the lime juice. Stir occasionally for 5 minutes. Remove from heat and mash all the pinto beans as much as you can. Stir in the lime juice and just like that you've got great tasting homemade refried beans!
Ingredients for the chili cheese burrito:
2 cups of refried beans
2 cups of vegan shredded or grated cheese that melts and stretches
140 grams (about 5 ounces) of tomato paste
3 cups of water
2 teaspoons of cayenne peppers (optional)
1 teaspoon of paprika
1 teaspoon of cumin
1 teaspoon of oregano
1 teaspoon of sea salt
2 teaspoons of corn starch
2 teaspoons of apple cider vinegar
1/2 Tablespoon of red onions, diced
2 Tablespoons of jalapeno peppers (optional)
Combine the tomato paste and the water in a medium to large pot. Place the pot on the stove over medium heat and stir the mixture until it is smooth. Add all the other ingredients except the refried beans, walnut vegan ground beef and vegan cheese. Raise the temperature on the stove to high and bring the contents of the pot to a boil for 3 minutes. Turn the heat down to medium low. Finally, add the refried beans, walnut vegan ground beef and the vegan cheese and allow the mixture to simmer for 30 minutes stirring occasionally. Remove from stove.
Now, using your favorite gluten free tortilla wrap, combine as much of the chili cheese mixture as you would like and top it off with some more shredded or grated vegan cheese. Wrap up your tortilla and dig in! Now you know what a Billie Jean burrito is.

Copyright protected by Digiprove © 2014