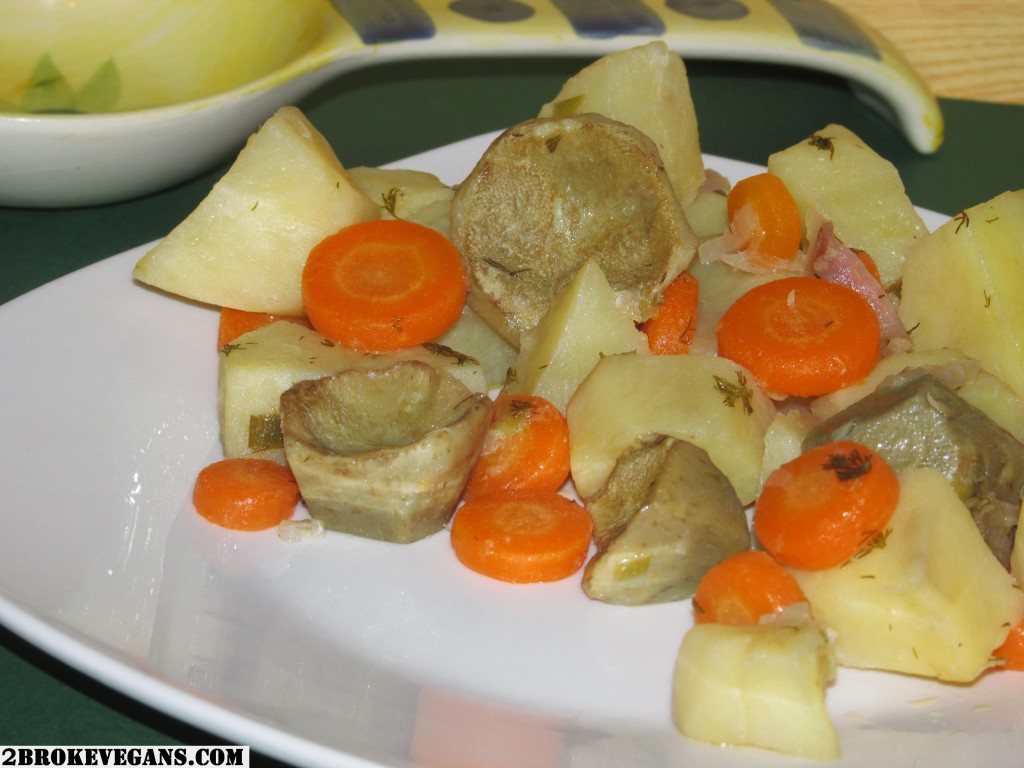 Artichokes bloom in the Spring, so in Greece the time to eat them is now! The simplest recipe, no sea salt, no spices, only the fresh vegetables to flavor each other. Artichokes a la Polita is a traditional Greek recipe from Constantinoupolis, or Istanbul as it is called now. The food is amazing there, where east meets west. 
Ingredients:
5-8 artichokes, peeled
2-3 potatoes, peeled and chopped
1 cup of chopped carrots
1 cup of red onions, sliced
2 green onions, chopped
1-2 Tablespoons of lemon juice
1 Tablespoon of chopped fresh dill
olive oil
water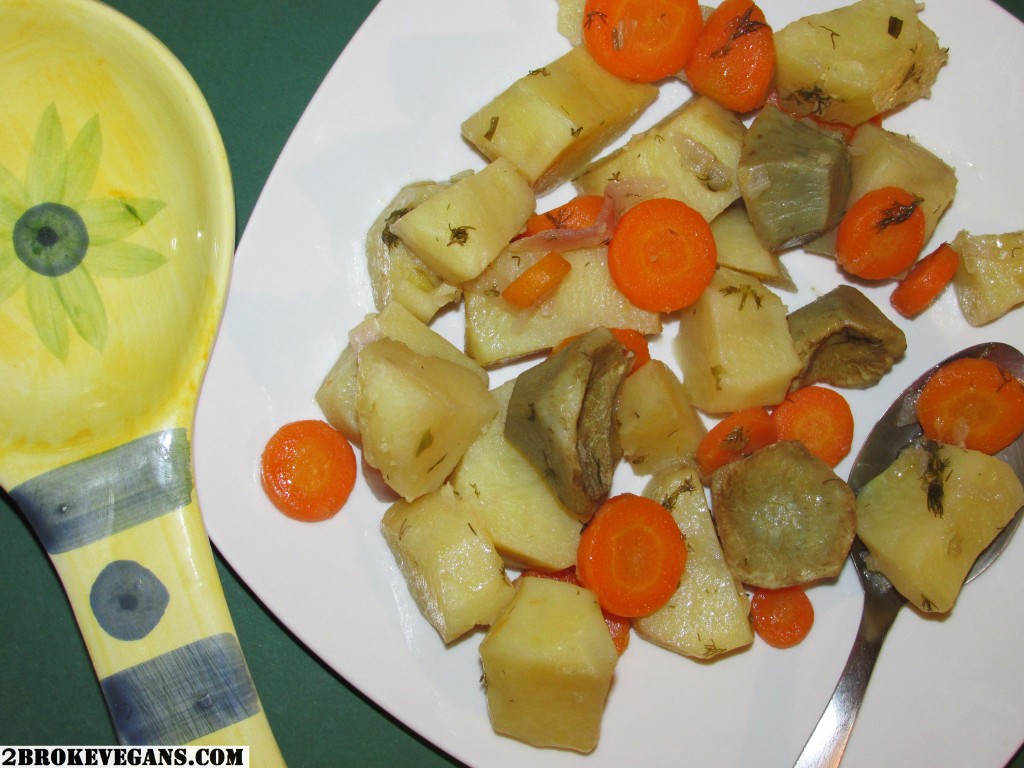 In a large pot drizzle some olive oil. Place the pot on the stove over medium heat. Once you smell the olive oil heating up, sizzle the red and green onions for 2 to 3 minutes. Next, add the carrots, potatoes and artichokes and sizzle them for about 5 minutes or until they soften up just a little bit. Stir occasionally. Then you add the lemon juice and dill. Finally, add enough water to cover everything. Cover the pot with a lid to bring the water to a simmer. Remove the lid and allow the artichokes a la Polita to simmer for 30 to 40 minutes or until the potatoes and carrots are soft. This dish was delish!

Copyright protected by Digiprove © 2014