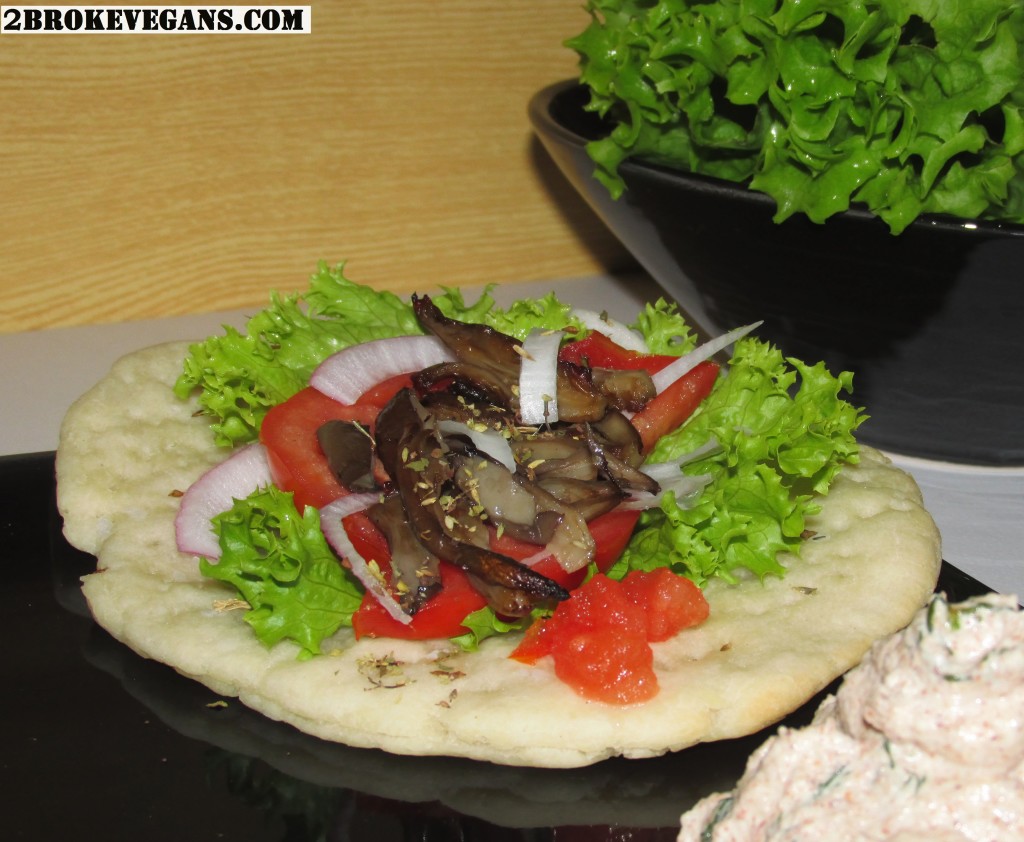 Tacos are great but here in Greece we have souvlaki!  In it's vegan and gluten free version, Greek souvlaki have a soft, fluffy pitta bread wrapped around delicious gyro made from mushrooms. Add on top of that raw onion slices, tomatoes and lettuce, combined with a garlic dill sauce. Which one is better, souvlaki or tacos? Jake says tacos!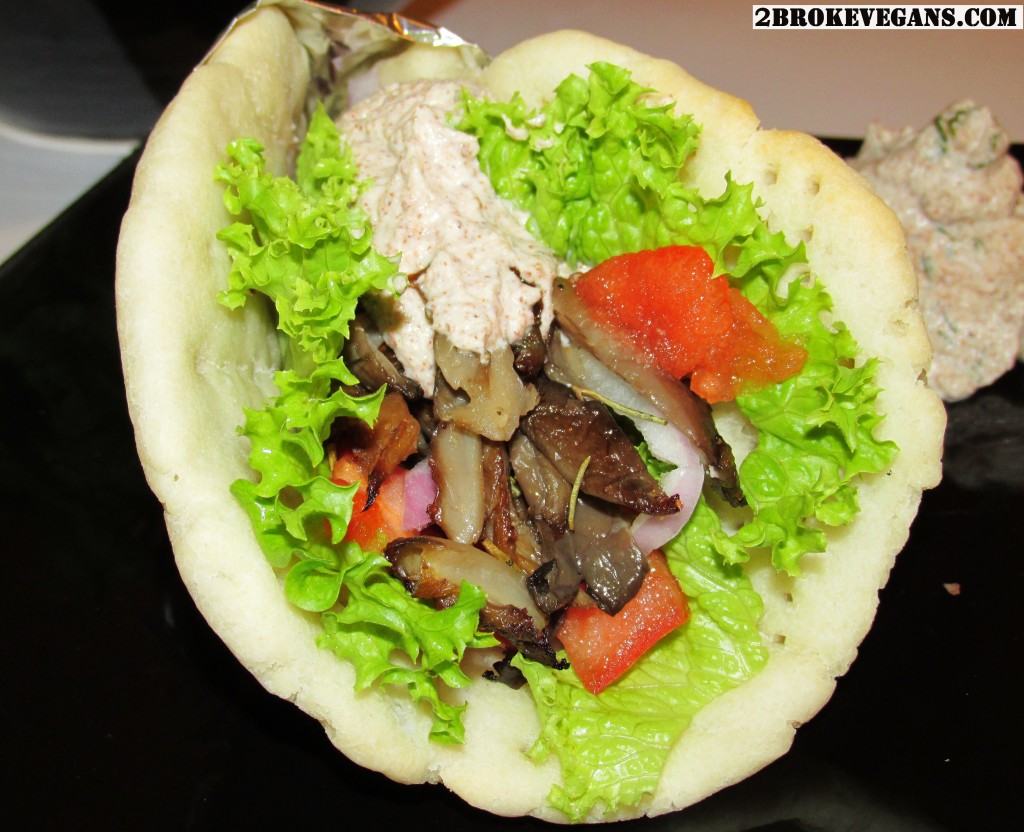 Ingredients for the mushroom gyro:
500 grams of Oyster mushrooms
For the marinade:
1/4 teaspoon of gluten free vegan Worcester sauce (click here to see the one we use)
1/4  teaspoon of powdered garlic
1/4 teaspoon of dried basil
a pinch of paprika flakes
a pinch of cumin
1/2 teaspoon of sea salt
1/4 cup of olive oil
Ingredients for the "sauce":
In a powerful blender like a Vitamix (click here in Europe or click here in North America add:
1/2 cup of water
1 Tablespoon of olive oil
3/4 teaspoon of sea salt
1 garlic clove (use more if you really love garlic!)
1 1/4 cup raw almonds
1 Tablespoon of fresh dill (do not add this into the blender)
Add all the ingredients except the almonds and dill into the Vitamix and blend until smooth. Then, add the almonds and blend until smooth on the highest power setting. Remove the sauce from the Vitamix and stir in the fresh dill. Very easy.
Wash the mushrooms without getting too much water on them, otherwise they will be mushy. With a sharp knife cut each mushroom in thin strips and place them in a glass pan. In a bowl mix all the marinade ingredients and drizzle that on the mushrooms.
Cover the pan with membrane and place it in the fridge for at least 2 hours.
Place the mushroom strips on parchment paper, try draining the excess liquid from them, and sprinkle some rosemary on them. Grill the strips until they are cooked. Done! Heat up some pita bread, slice the onion, lettuce and tomato and make some garlic dill sauce too.
To make a souvlaki wrap, take a pita bread in your palm and in the middle of it add your gyros (mushrooms), vegetables and sauce. Wrap it and hold it in place with aluminum foil.
We are still developing the perfect pita bread recipe gluten free style and will share it as soon as we are impressed enough by it! Enjoy and let me know which wrap is your favorite!