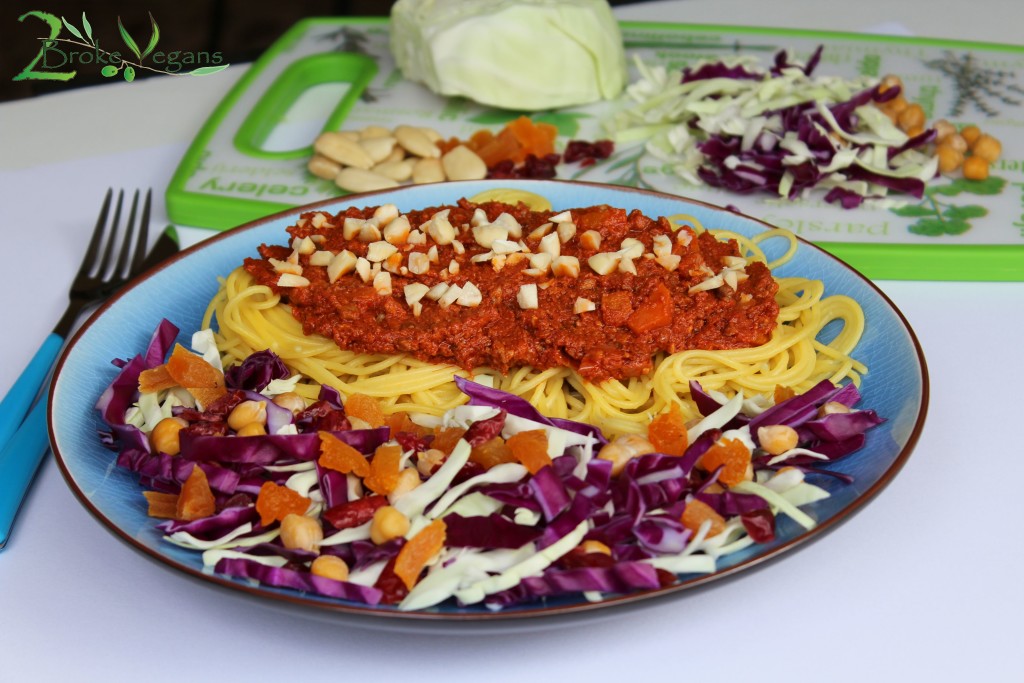 We really love using walnuts as gluten free vegan meat! It's delicious and works perfectly which is why we had to make a gluten free vegan meaty Italian pasta sauce recipe! I have made this a few times now and we love it, Athanasia says it may be the best thing I have made yet. Maybe, maybe not but all I know is when I do make it we eat way too much of it and feel full for hours.  Here is how I did it: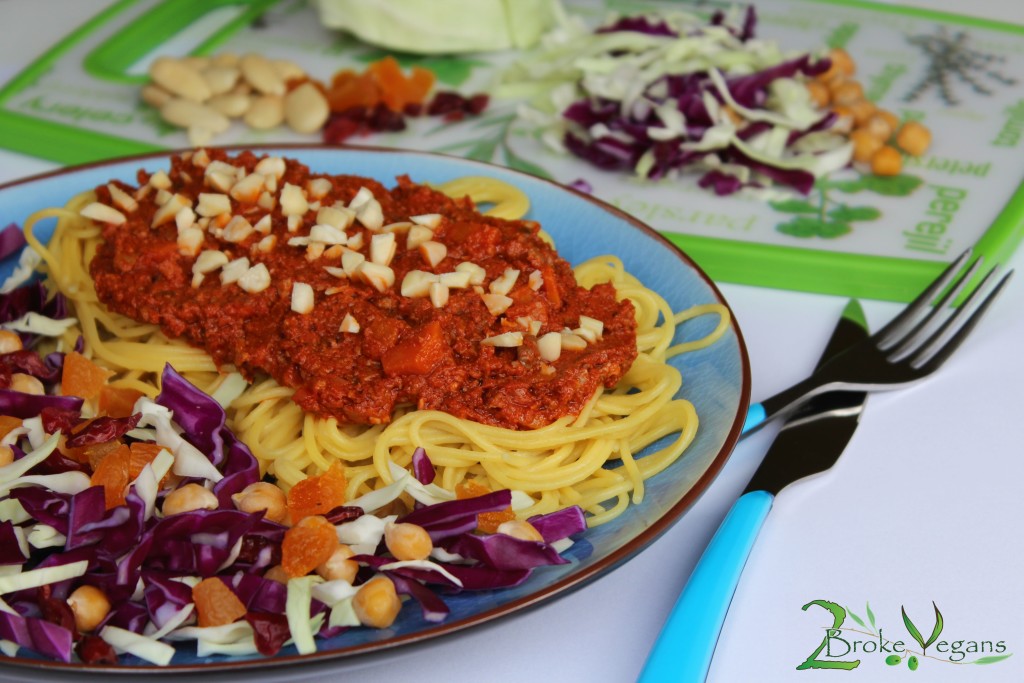 First you will need to prepare our Vegan Italian Sausage Meat recipe (click here)
Now here are the rest of the ingredients for the sauce:
1/2 Tablespoon of olive oil
1/4 cup diced red onions
1 garlic clove, minced
1/4 teaspoon of ground cumin
1/4 teaspoon of gluten free vegan Worcester sauce (we use this one)
1/2 teaspoon of sea salt
1/2 Tablespoon of organic raw cane sugar
500 ml (2 1/2 cups) of tomato juice (about 3 medium sized tomatoes blended into juice)
70 grams of tomato paste (just over 1/4 cup)
1/2 Tablespoon of dried basil
1 Tablespoon of dried oregano
1/2 teaspoon of dried parsley
pinch of cinnamon
pinch of ground allspice
pinch of ground cloves
Add all of the above ingredients plus the vegan Italian sausage meat into a medium sized pot that has a lid. Place the pot on the stove over medium-low heat and bring to a simmer. Simmer for 20 minutes, stirring occasionally. Remove from heat and serve with your favorite gluten free spaghetti noodles! For a more complete meal serve with a cabbage salad.
Ingredients for cabbage salad:
1/2 of a small red cabbage, sliced
1/2 of a small white cabbage, sliced
Handful of boiled chickpeas
Dried apricots
Dried cranberries
Mustard
Olive oil
Toss salad ingredients together and drizzle some olive oil over salad. Add mustard for a little kick in the salad.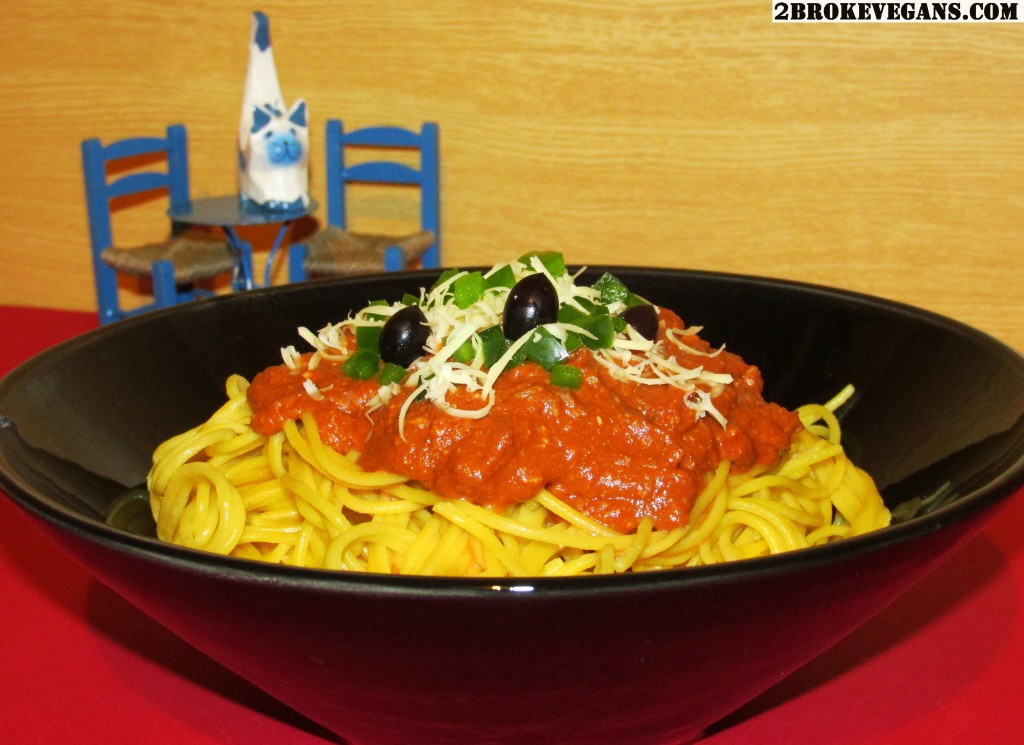 Copyright protected by Digiprove © 2014