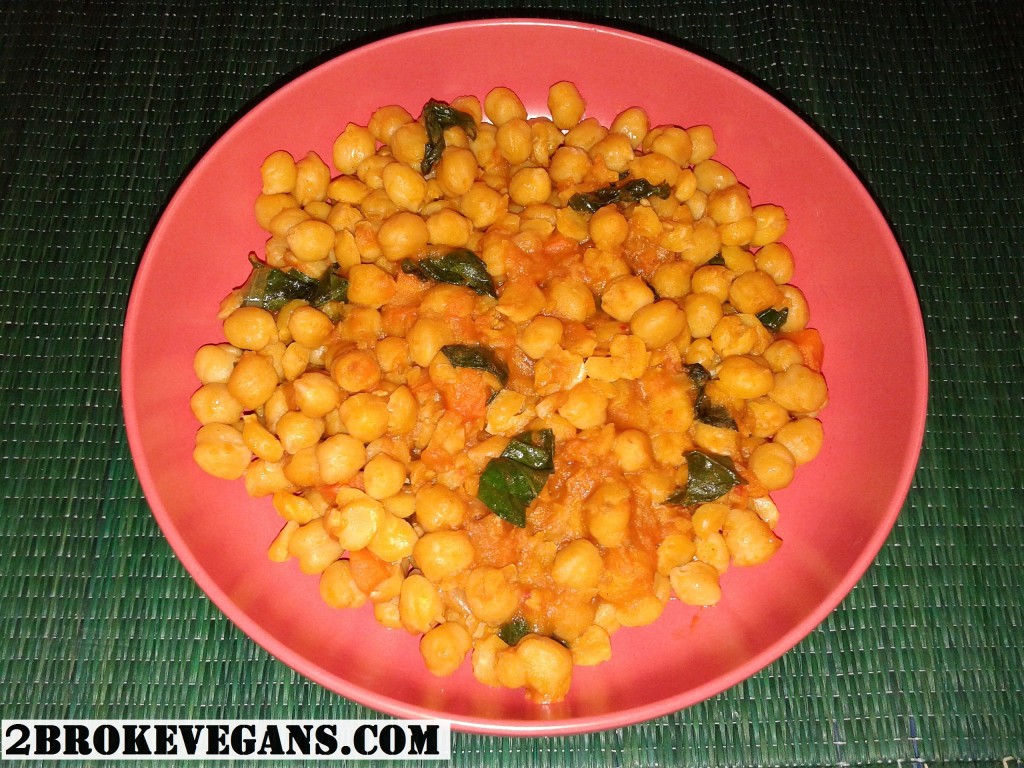 Chickpeas with spinach seems to be a famous recipe; we sure loved it 🙂
Ingredients:
500 grams of chickpeas
1 onion, finely chopped
1 tomato, grated
1 Tablespoon of tomato paste
1 teaspoon of brown sugar
2 carrots, one grated and one chopped in small pieces
1 vegetable bouillon cube
juice from half of a lemon
10 leaves of spinach, chopped in medium size pieces
4 tablespoons of olive oil
Soak the chickpeas for at least 6 hours, it will reduce the cooking time.
Throw away the soaking water and wash the chick peas, peel them if you have to. Boil them in 2 liters of water and remove the foam with a spoon. Then, lower the temperature, add all the other ingredients and boil for an hour and a half, stirring every now and then.
When they are done, add the spinach and some sea salt and cook for 10 more minutes.
Serve warm 🙂 Can be served as a main course or a side dish but they are filling!