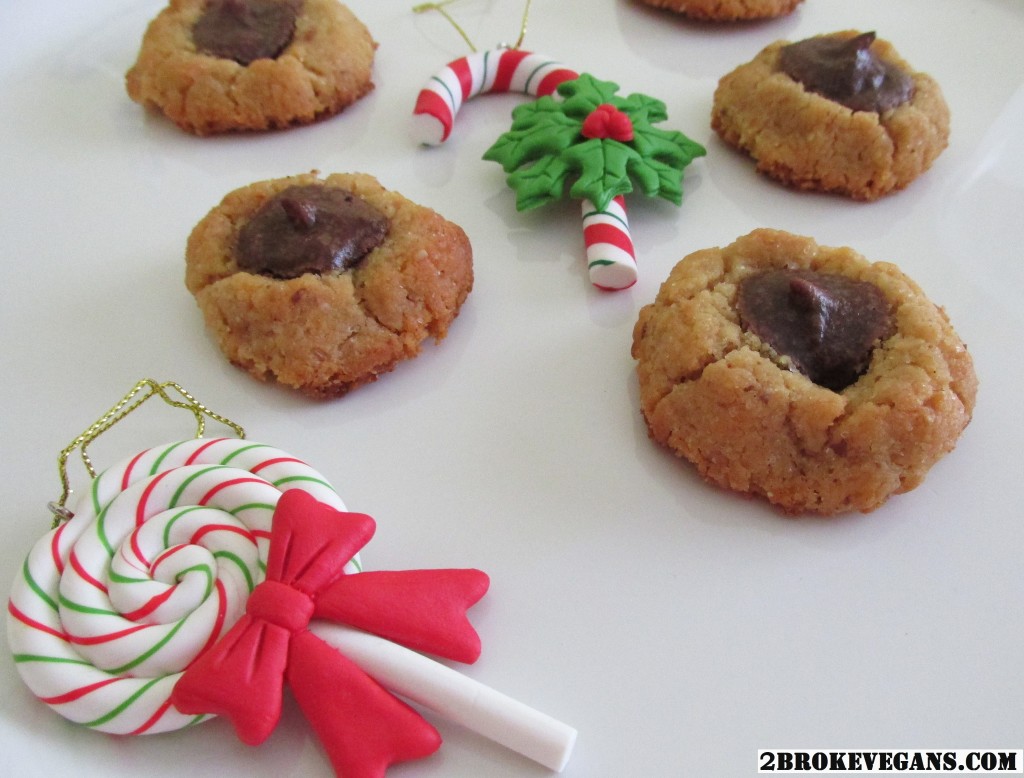 These chocolate pocket Christmas cookies are inspired by an old fashioned Christmas cookie recipe. They are very delicious! Here is how I made them: 
You will need to prepare some almond vegan milk chocolate frosting (click here for recipe).
Ingredients for the cookies:
1 1/2 cup of gluten free self raising all purpose flour
1/2 teaspoon of sea salt
1/2 teaspoon of baking soda
1/3 cup of coconut oil
1/3 cup of organic raw cane sugar
1/3 cup of organic raw cane brown sugar
7 Tablespoons of vegan milk (almond milk, rice milk, soy milk, etc)
1 Tablespoon of ground flax seeds with 3 Tablespoons of water
1/4 teaspoon of vanilla powder
In a medium to large mixing bowl whisk the flour, sea salt, baking soda and vanilla powder.
Using a powered mixer, mix all the other ingredients until smooth. Slowly pour the dry mix into the wet mixture. Keep the mixer running and if you need to use a small spoon to scrape the sides of the bowl to make sure all the flour gets mixed.
Preheat your oven to 180° Celsius (356° F)
Take the dough and form equal size balls of dough and place them on your pan or parchment paper. You should be able to form 24 or 25 cookies from this recipe if you make them about the same size we did. Now, use your thumb and press down in the middle of each ball until a pocket forms and the cookie flattens. The dough may crack or crumble a bit but you can still shape it back together around the pocket. Fill each pocket with the almond milk chocolate frosting.
Place the cookies inside the oven for 7 to 9 minutes. Remove from oven and transfer cookies to a cooling rack.The cookies may still seem soft but they really come together nicely after they cool.