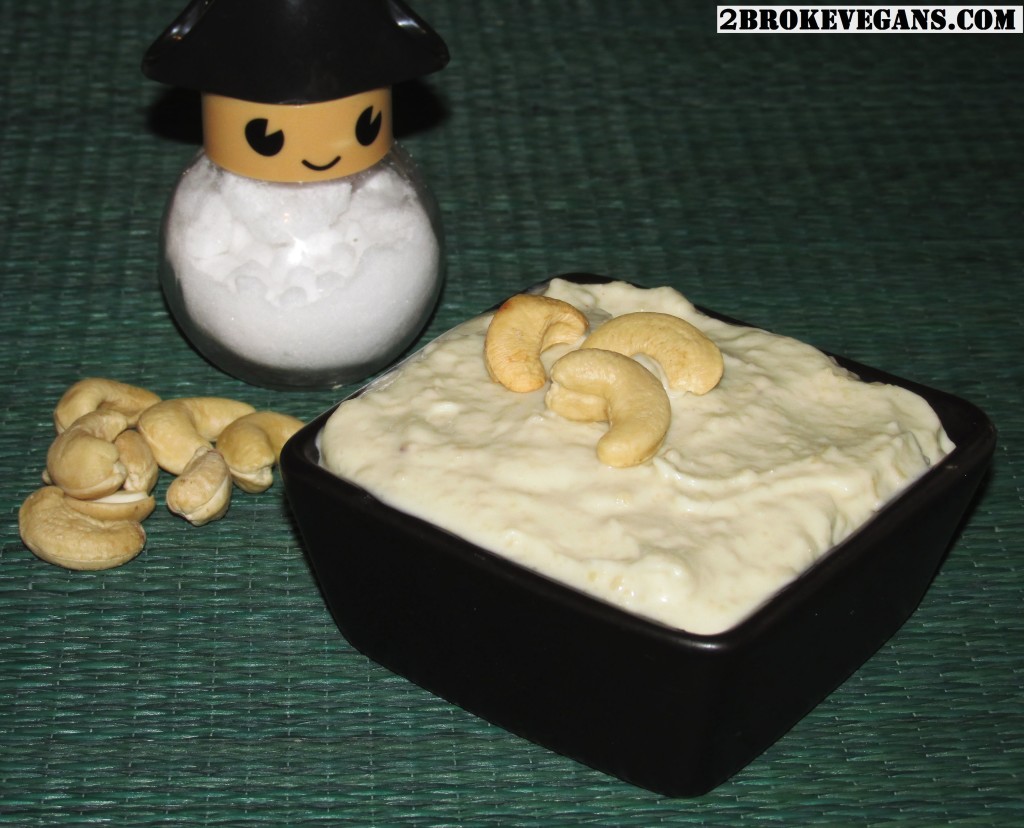 I needed yogurt to make our Beet It salad. I searched online for a soy yogurt recipe. Everyone does weird things that takes hours and I needed the yogurt now, so I came up with this recipe. It works perfectly with the soy milk and the olive oil, becomes thick and I will use it very much in the near future for many recipes!
Ingredients:
1/2 cup soy milk
1/4 teaspoon of lemon juice
1/2 teaspoon of sea salt
1/4 cup cashews
At the very end 1/2 cup olive oil
In a blender add the milk, lemon juice, sea salt and the cashews; blend until smooth. When there are no cashews pieces left, slowly start pouring the olive oil while blending the cream. When you are done pouring the olive oil, you will have a thick soy yogurt!