It's day 8 of our 30 day raw vegan challenge! Wow, I can't believe it's been over a week already. We called this a challenge before we started because we had the perception this would be difficult. However, it has been extremely easy for both of us. The food we have been making has had amazing flavor and it is pretty healthy too! We wanted to make a raw lasagna but obviously we needed to develop this raw vegan cashew ricotta cheese recipe first. This recipe is based on our vegan tofu ricotta cheese recipe (click here to view recipe). We used cashews instead of tofu and made sure to leave anything out that might not be raw. It turned out to be so delicious we were dipping raw carrot sticks and our raw vegan flax seed crackers in it too! It is very quick and easy to make if you have a high powered blender like a Vitamix.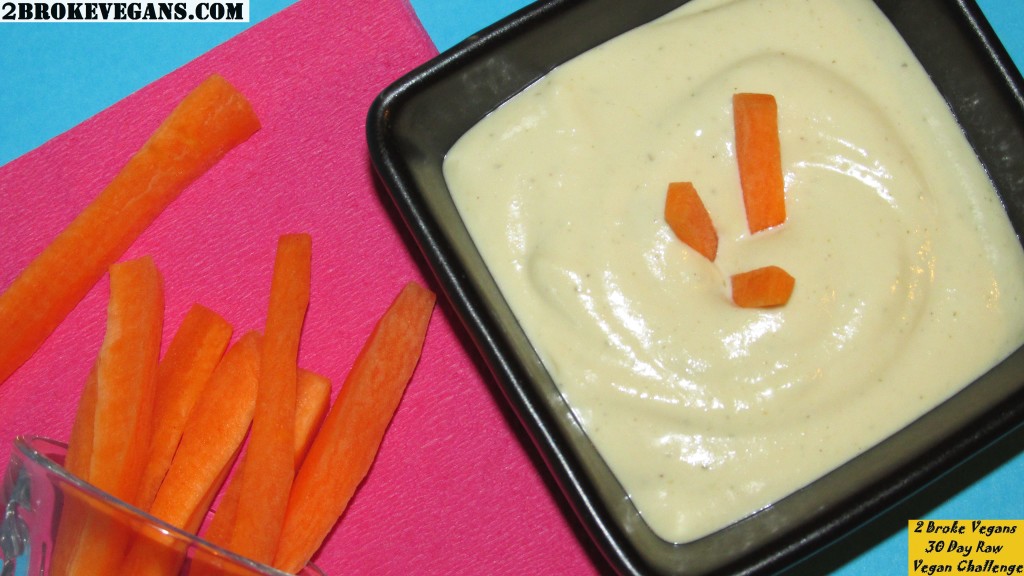 Ingredients:
3/4 cup of water
1 Tablespoon of olive oil
1 garlic clove
6 Tablespoons of nutritional yeast
1/2 Tablespoon of lemon juice
1 teaspoon of dried parsley
2 teaspoons of Himalayan salt
2 Tablespoons of red onions, diced
dash of ground black pepper
pinch of mustard seed powder
2 cups of raw cashews
Simply add all the ingredients into a high powered blender in the order they are listed. This is important to ensure everything gets chopped and blended thoroughly! Blend until smooth and creamy and that's all it takes to make great raw vegan cashew ricotta cheese!

Copyright protected by Digiprove © 2014