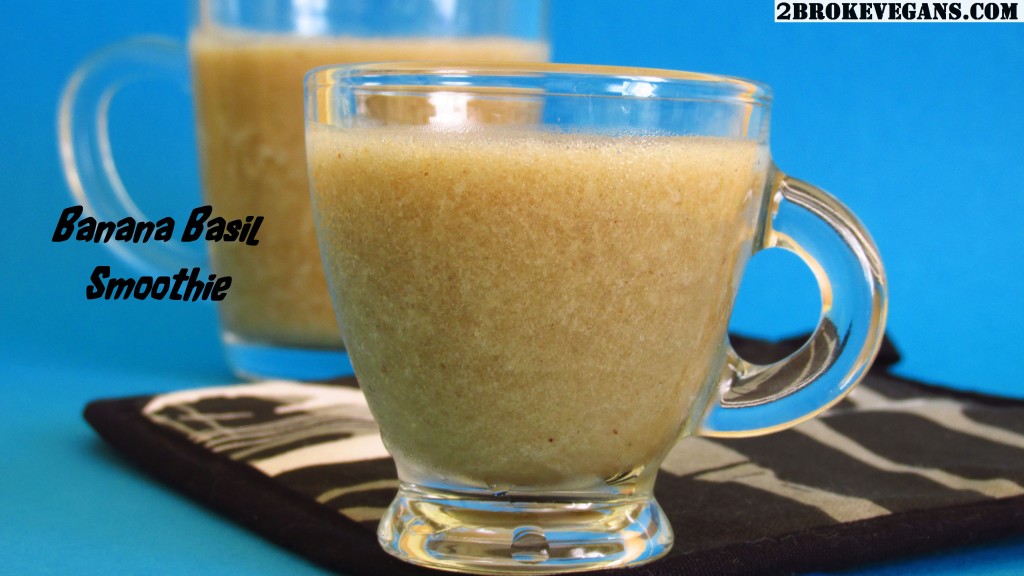 Wow, day 6 already of our 30 day raw vegan challenge! We are both bouncing off the walls with energy! We have made so many great recipes already, I have no idea how we will ever find the time to share them all. So, why not post one today? Here is a recipe I made for our breakfast on day 3; a delicious banana basil smoothie. Somehow these two flavors compliment each other perfectly to make this a very tasty way to kick off your day. This recipe takes 5 minutes to make and another 2 minutes to wash your blender off. If you are in a hurry, this is the breakfast for you! Here is how I made it: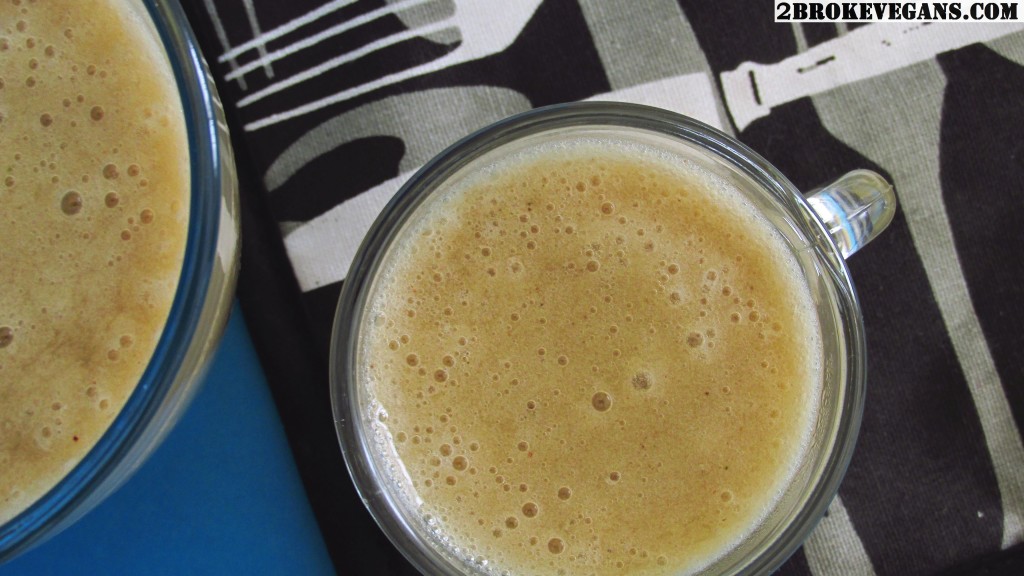 Ingredients:
3 frozen bananas
1 Tablespoon of fresh basil leaves
1/2 Tablespoon of agave or rice syrup
1 1/2 cup of water ( Add more water if you do not like thicker smoothies)
Add these ingredients to a high powered blender (we use a Vitamix) and blend until smooth. This recipe makes 1000 ml (almost 4 1/4 cups) of banana basil smoothie. Serve ice cold and enjoy!
Have you ever tried bananas combined with basil? It really is an amazing combination. I have been so eager and excited to make raw recipes and discover new combinations that really satisfy the taste buds as well as nutrition.
Also, in case you have not noticed yet, we have added a new "rate this post" on the top of each recipe. It is a 5 star system and is very easy as it requires no account. Just click the rating you feel is appropriate and that's all there is to it! So, feel free to rate any of our recipes if you have tried them or think you might like them and thank you for reading!

Copyright protected by Digiprove © 2014