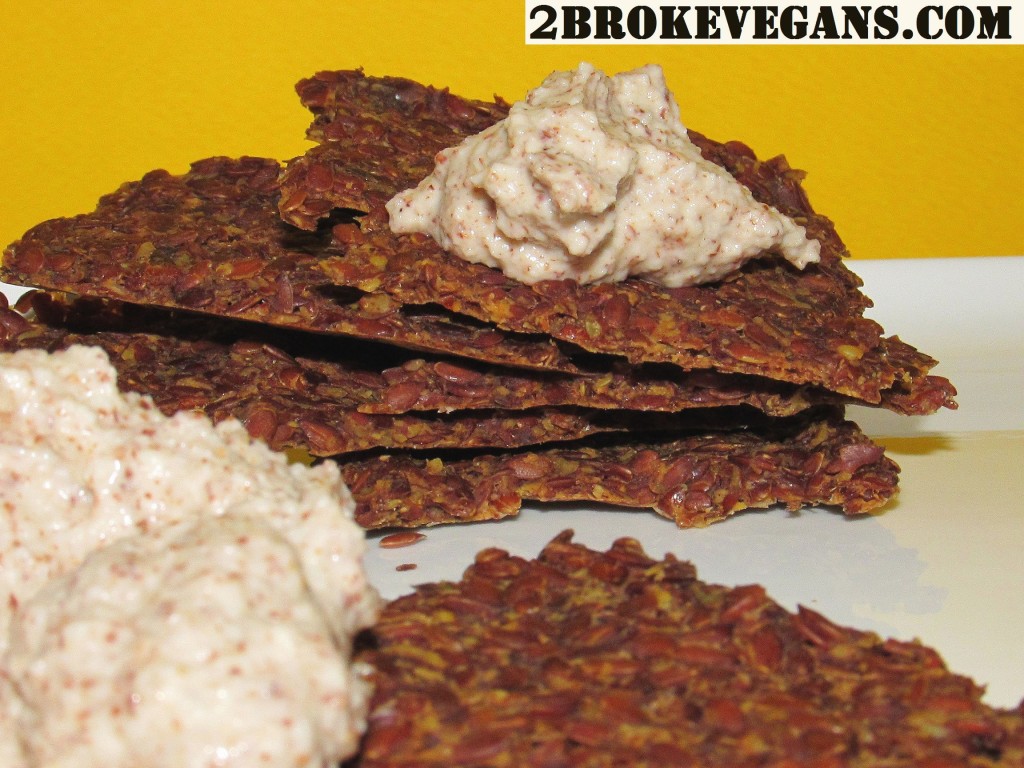 Here we are on day 5 of our 30 day raw vegan challenge! On the night before we started the challenge I prepared the mixture to make these raw vegan flax seed crackers and began dehydrating them in our convection oven at 35° Celsius (95° F). These can be made in a dehydrator or convection oven. I have had flax seed crackers before and love them! Athanasia did not like them at first but began to like them very much the second time she tried them. This recipe really turned out well.
Flax seeds are quite nutritious! According to http://nutritiondata.self.com/facts/nut-and-seed-products/3163/2 the following numbers are given based on a 2,000 calorie diet in 1 cup of flax seeds:
Protein: 30.7 grams = 61% of the daily value needed
Calcium: 428 milligrams = 43% of the daily value needed
Iron: 9.6 milligrams = 53% of the daily value needed
Dietary fiber: 45.9 grams = 183% of the daily value needed
Omega-3: 38.32 grams
Omega-6: 9.93 grams
Ingredients for these raw vegan flax seed crackers:
1 cup of flax seeds
3 Tablespoons of flax seed powder
1/2 cup of water
1 teaspoon of tamari
1 Tablespoon of tahini
1 Tablespoon of maple syrup
1/8 teaspoon of garlic powder
1/2 teaspoon of paprika
Combine flax seeds and flax seed powder in a medium to large mixing bowl. Whisk. Then mix all the other ingredients in a separate bowl and whisk thoroughly. Pour the wet mix into the flax seed and flax seed powder mix and whisk thoroughly. Let stand for 15 minutes. Prepare a sheet of parchment paper over a large pan or directly onto one of your oven racks (if you do not have a dehydrator like us anyway). Once the 15 minutes has passed, spread the flax seed cracker mixture over the parchment paper thinly and evenly. Score the layer of flax seed mixture with a knife to make square shapes (allowing you to easily break them apart once they are crisp). Place in the oven at 35° Celsius (95° F) for 7 to 9 hours or until crackers are crispy and well, cracker like! We enjoyed these with our raw vegan smooth french onion dip (click here for recipe) and they were delicious!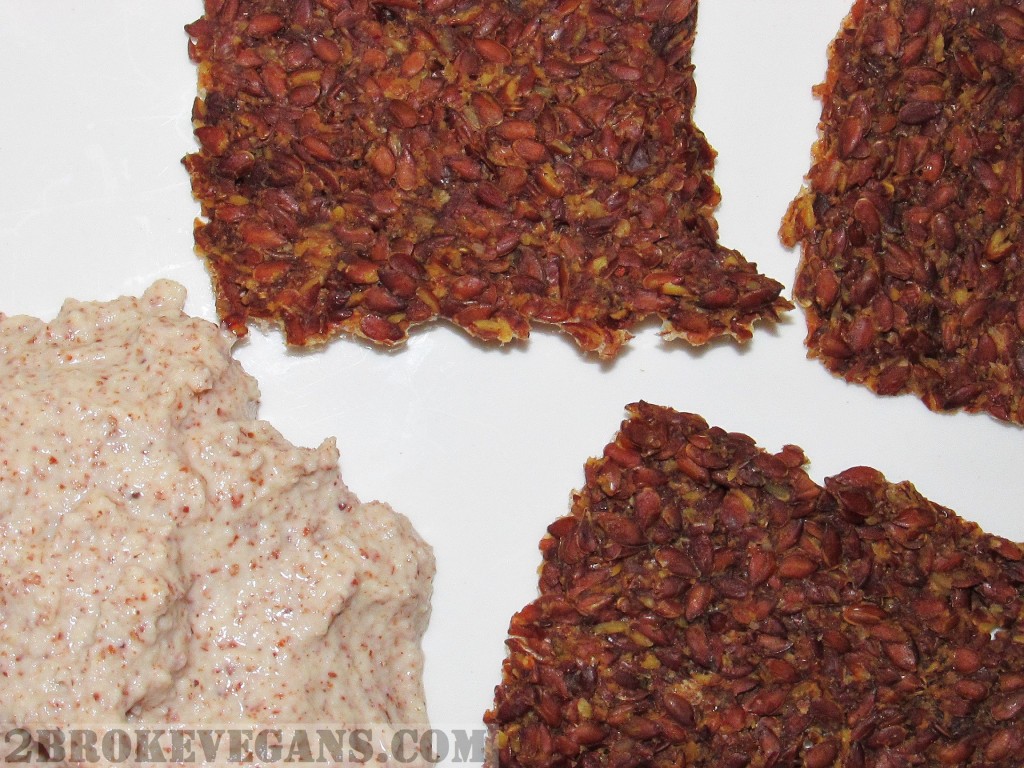 Copyright protected by Digiprove © 2014