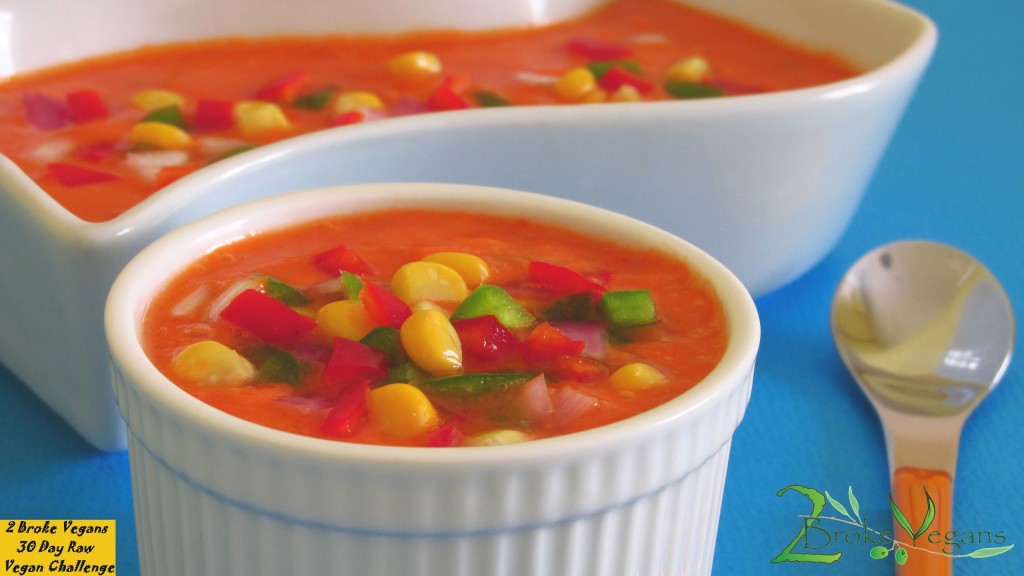 Today is day 10 already of our 30 day raw vegan challenge. It really does feel amazing still, I have gone raw before and know eventually the initial feeling fades a bit. However, I do remember always having enough energy to get everything on my plate finished each day. I have been using my current energy boost to work on our site quite a bit as well as write new music! It has been an amazing 10 days so far as I look forward to the next 20 days. On day 3 we enjoyed this raw vegan tortilla soup. I grew up eating tomato soups and tortilla soup is one of my favorite tomato soup twists! Athanasia is still new to the tomato soup world so this was a bigger hit with me than it was with her, but she still liked it. It is another quick and easy soup to make and this is how I did it: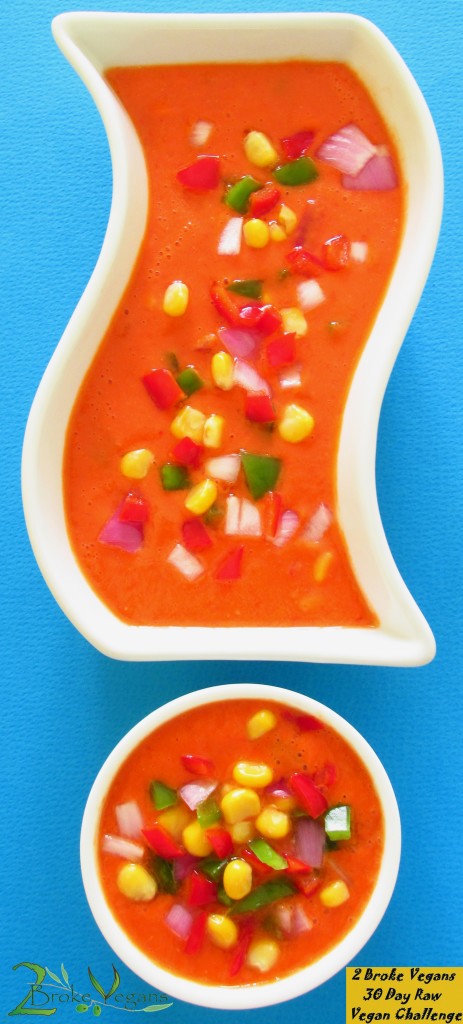 Ingredients to make 1200 ml (just above 5 cups of soup):
3 medium to large tomatoes
2 red peppers (cut the seeds out)
2 Tablespoons of sun dried tomatoes
3/4 cup water
1 Tablespoon of fresh squeezed lime juice
2 Tablespoons of olive oil
1 1/2 teaspoon of sea salt
1/2 teaspoon of cumin
1/2 teaspoon of paprika
1/2 teaspoon of dried oregano
Dash of ground cinnamon
Dash of ground black pepper
1 garlic clove
1/4 cup diced green peppers*
1/2 cup diced red onions*
1 cup of corn*
*Do not add these 3 ingredients to the blender, save them to mix in the soup after the other ingredients have been blended.
Add all the ingredients except the green peppers, red onions and corn to a high powered blender. We used a Vitamix. Blend until smooth being careful to not allow the soup to heat up above raw food temperature. Pour the soup into a medium to large bowl and add the green peppers, red onions and corn. Stir thoroughly and serve!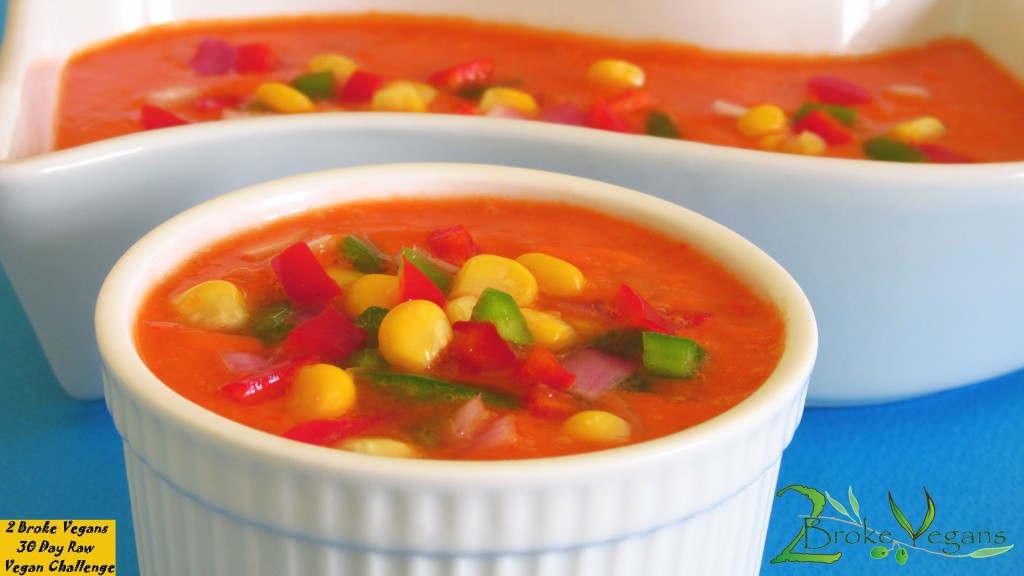 Copyright protected by Digiprove © 2014