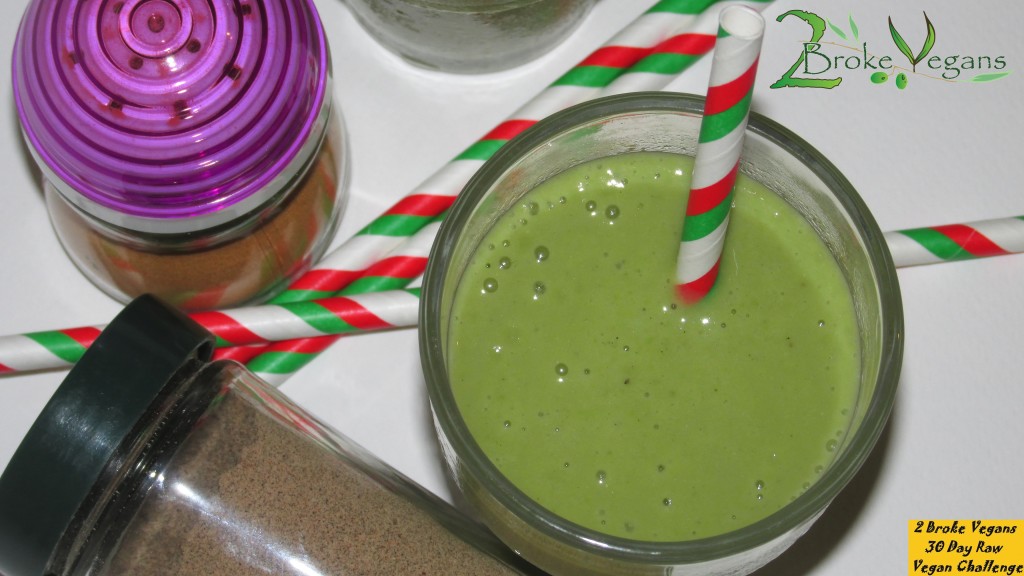 It is day 12 of our challenge. We are in Athens for Athanasia's cousin's wedding this weekend, the weather has been beautiful and we are having a wonderful time! I am taking a moment away from the celebration to post today's recipe: the Warrior Smoothie! We decided to call it this because it is a smoothie packed with nutrients.
Let's talk a bit about the nutritious element to this smoothie before showing you how to make one. According to http://nutritiondata.self.com/facts/vegetables-and-vegetable-products/2520/2 the 1 cup of raw peas in this smoothie have 8 grams of protein as well as 97%  (58 mg) of the daily needed value of vitamin C (according to a 2,000 calorie diet). The raw peas are also packed with 2.1 mg of iron and only 1 gram of fat! This is a healthy vegetable with a slightly sweet flavor that meshes well with fruits in smoothies.
What about the hemp seed? Again, according to http://nutritiondata.self.com/facts/custom/629104/2 the 10 grams used in this smoothie have just under 4 grams of protein (3.6 grams to be exact) and 64 mg of magnesium!
Finally, let's talk about wheatgrass powder. Once again, according to http://nutritiondata.self.com/facts/custom/900675/2 the teaspoon used has 0 grams of fat, 1500 IU of vitamin A, 320 mg of vitamin E, 39 mg of vitamin B6, 62 mg of zinc, 8 mg of iron and 140 mg of manganese!
This is not only a raw vegan green smoothie, it is a smoothie suitable for warriors. It has the strongest green flavor of any smoothie we have posted yet but it's health benefits are undeniable. Here is how you can make one for yourself:
Ingredients:
1 cup of water
2 frozen bananas
1/2 Tablespoon of hemp seeds (10 grams)
1 cup of peas
1/4 teaspoon of cardamom powder
Dash of ground cinnamon
1 teaspoon of wheatgrass powder (4 grams)
This recipe makes 750 ml or about 3 1/4 cups of the warrior smoothie. Simply add all of the ingredients to a high powered blender and blend until smooth. As usual, we used our Vitamix. Serve ice cold and enjoy! This is a great smoothie to drink after lifting weights or doing push-ups.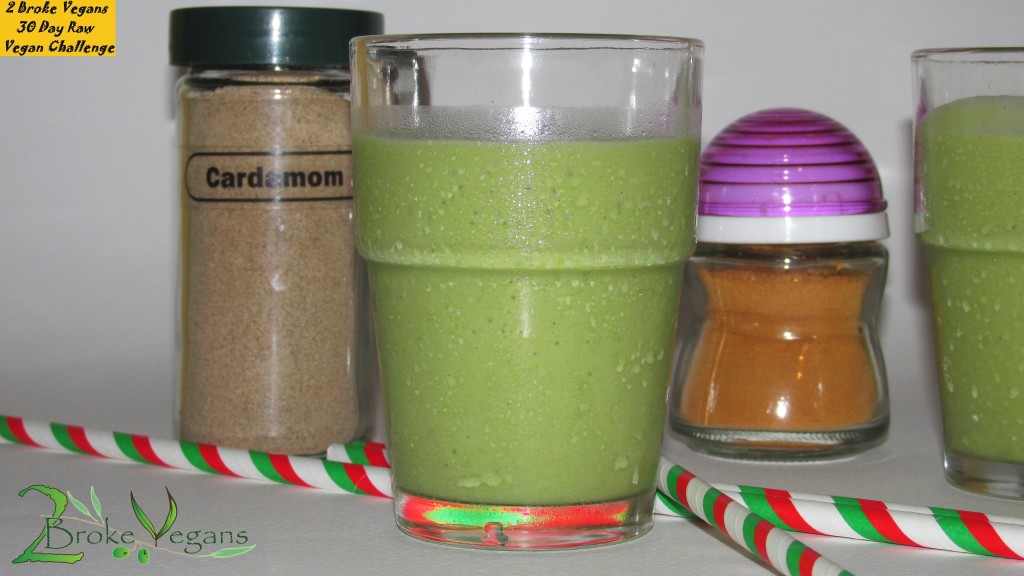 Copyright protected by Digiprove © 2014