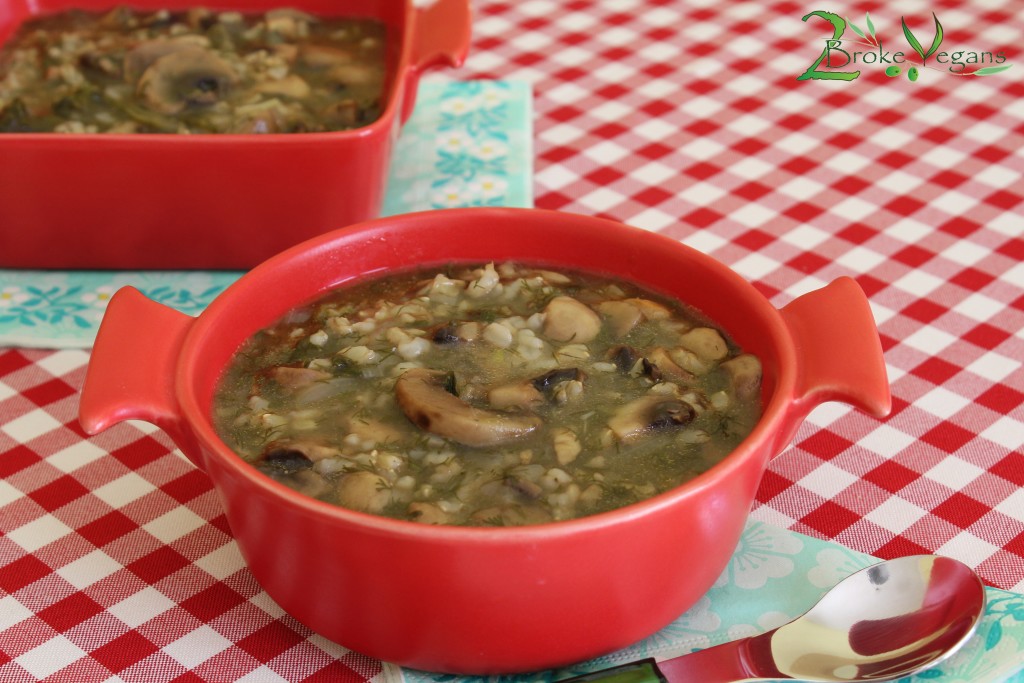 Easter is celebrated on this Sunday here in Greece whereas some people around the world celebrated Easter last Sunday. Easter is a major holiday here! People flock to the farmer's market to buy all the ingredients they can as they prepare to make copious amounts of food for Easter dinner. There are epitaphs to see (and follow if you're interested) on Friday evening, fireworks on Saturday evening and of course the big day on Sunday! The tradition of Easter is rooted deep into the hearts and memories of many Greek people as they gather around with family and friends to celebrate. Athanasia wanted to share the essence of these traditions with this vegan magiritsa Greek Easter soup recipe! I really love this soup, it is delicious! 
Ingredients for 2 servings (and a little bit more):
500 grams (17 oz) of white mushrooms chopped
150 grams (5.3 oz) of lettuce, chopped
1 cup of finely chopped fresh dill
2 Tablespoons of finely chopped fresh parsley
1/2 cup (100 grams) red onion, diced
1/4 cup (30 grams) green onion, diced
1/4 cup uncooked rice (it's best to use rice that is ready quickly)
1 teaspoon of sea salt
1/2 teaspoon of ground cumin
1/4 teaspoon of paprika paprika
Olive oil for coating the pan
Water for boiling
The thickener in the end:
2 Tablespoons of freshly squeezed lemon juice
2 teaspoons of corn starch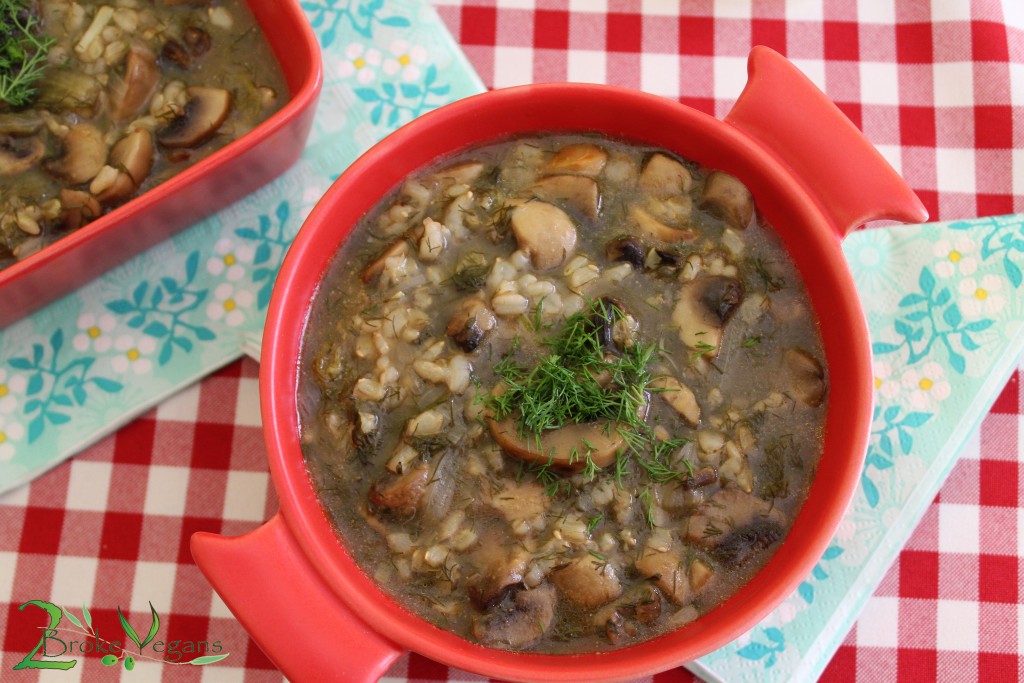 Instructions:
First a note on the rice: you can either use special rice for soup that boils in 10 minutes, or if you are using wild rice, pre-boil it until it becomes soft.
Coat the pan with olive oil and place the pan on the stove over medium to high heat.
Add the red onions and the parsley, sizzle for 2-3 minutes.
Add the green onions, mushrooms, cumin and paprika; stir and sizzle for 4-5 minutes.
Add the lettuce and dill, stir and sizzle until the lettuce and the mushrooms are soft.
Add the rice, sea salt and 2-3 cups of water so all the ingredients are covered.
Boil for about 30 minutes.
In the end, whisk the lemon juice and the corn starch together in a separate bowl, until there are no clumps of corn starch. Add the thickener in the soup, stir, allow to simmer a bit more and then remove from the heat.
Done! Happy Easter!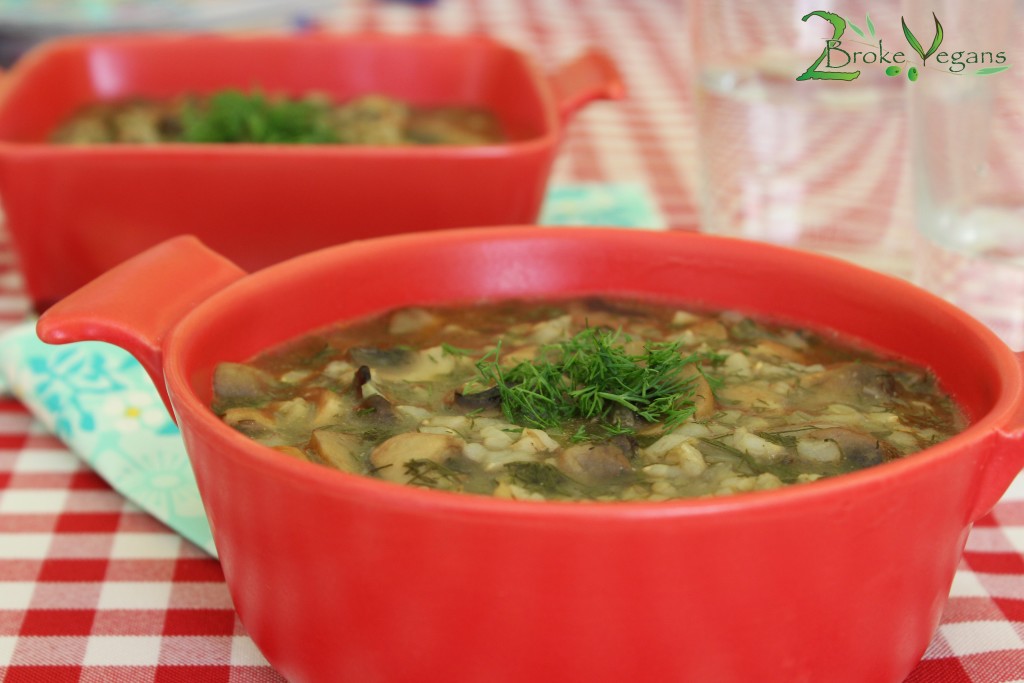 Copyright protected by Digiprove © 2015