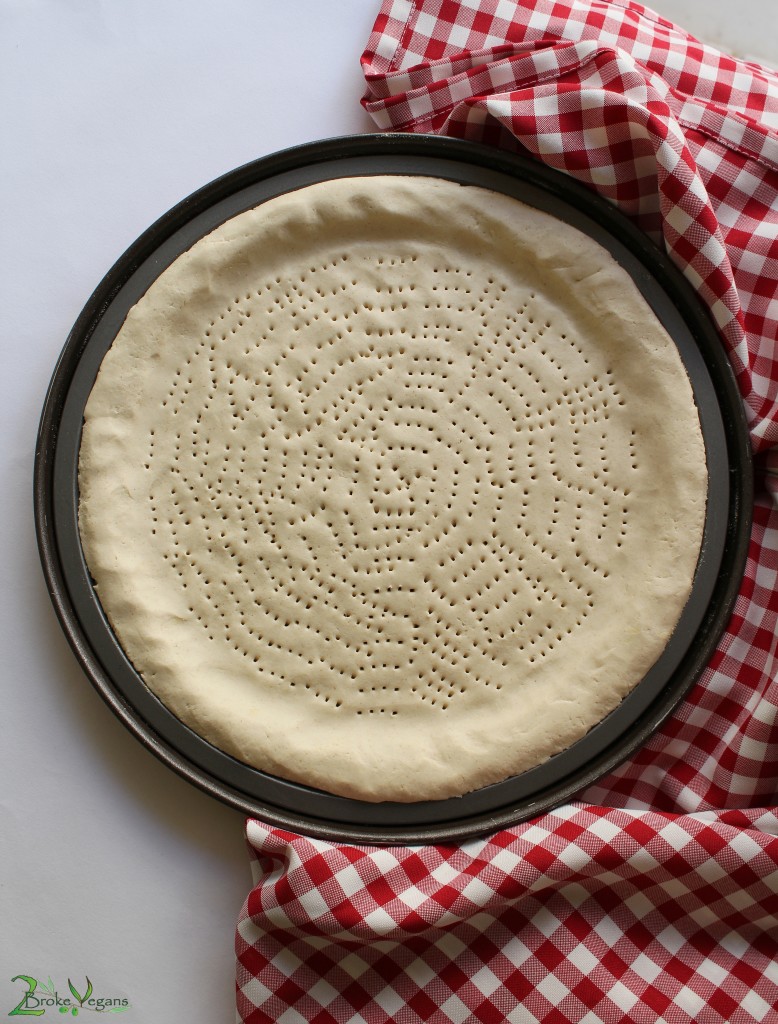 I've been attempting to make good gluten free vegan pizza crust for a number of years now which has been an adventure to say the least! About a year ago I came up with this fluffy gluten free vegan pizza crust recipe and we really love it! This pizza crust is absolutely delicious when it's freshly baked so we felt we had to share it on the blog.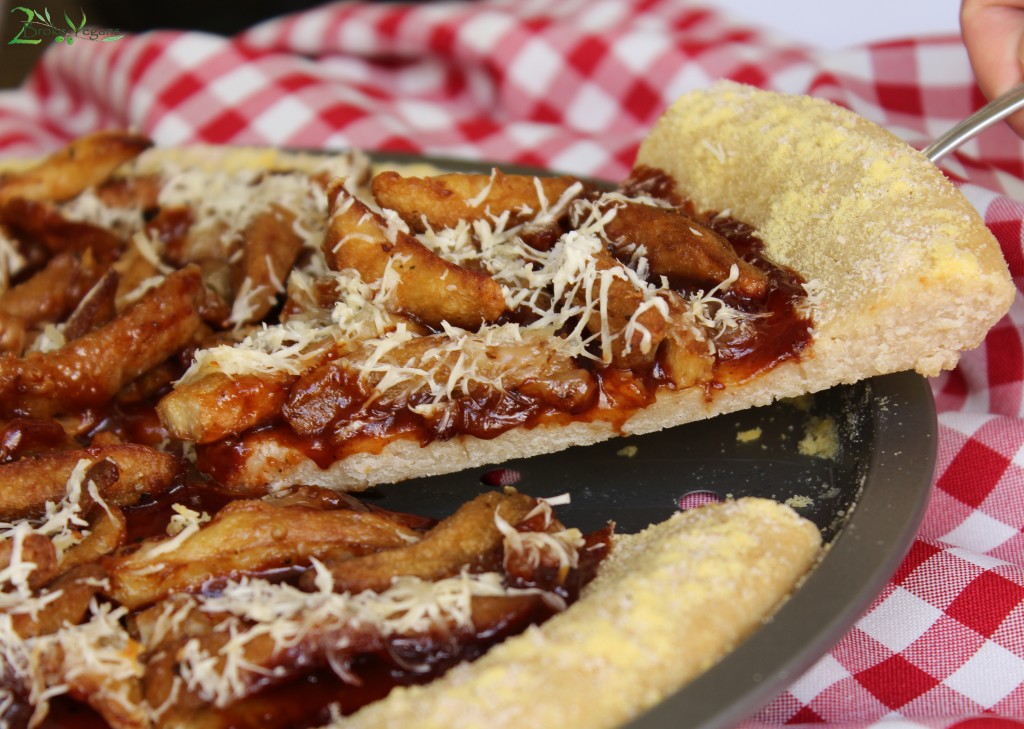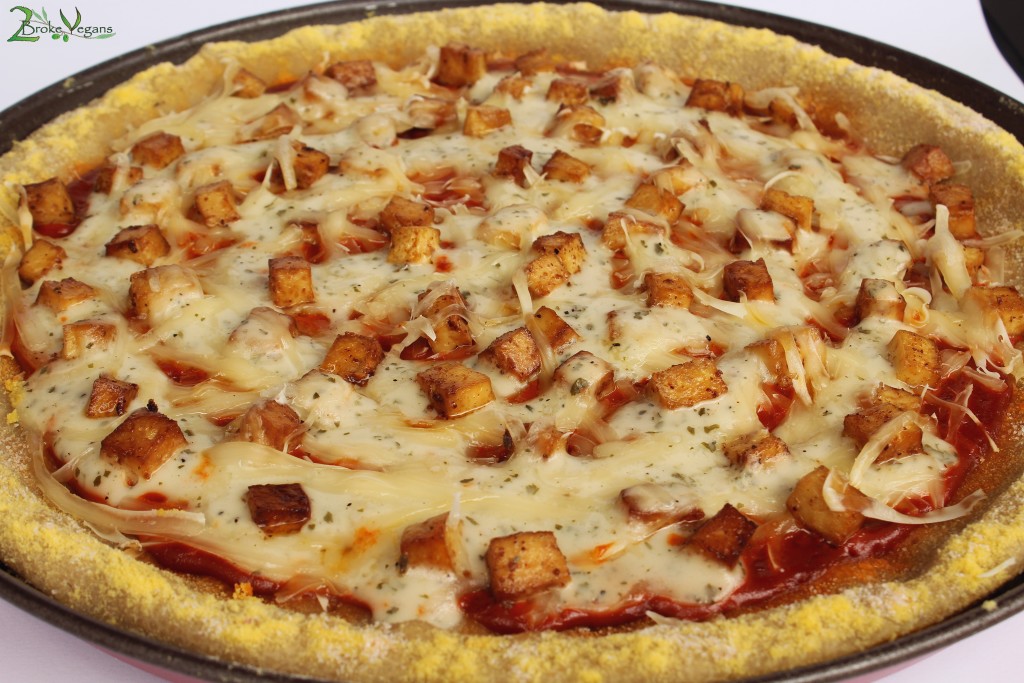 Ingredients to fill a 31 cm or 12 inch pizza pan:
400 ml of warm water
1 teaspoon of raw organic cane sugar
1 teaspoon of dry baking yeast
1 Tablespoon of ground flax seeds
2 teaspoons of sea salt
1/4 teaspoon of apple cider vinegar
1 Tablespoon of olive oil (plus a little more for brushing on the crust later)
4 1/4 cups or 560 grams of gluten free all purpose flour
Corn flour
Finely ground Himalayan salt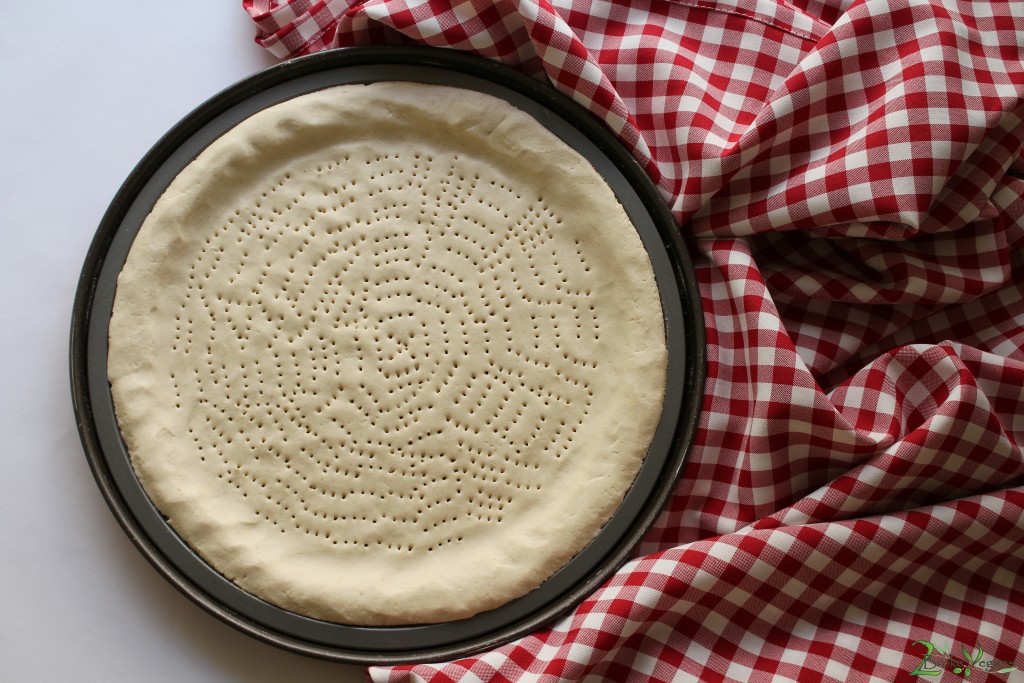 Instructions:
Blend or whisk warm water with the cane sugar and the yeast. Let mixture stand for 5 minutes after mixing.
Whisk in the ground flax seeds, vinegar, sea salt and 1 Tablespoon of olive oil.
Using a powered mixer, slowly empty in the 560 grams of gluten free all purpose flour. You can mix it by hand if you want but using a powered mixer aerates the mixture making it fluffy when baked. We have made it both ways; the hand mixed results are flatter and more dense but still good.
Cover the bowl with a towel and allow yeast to work it's magic for 20-30 minutes.
Pre-heat the oven to 150° C (302° F)
Press dough into your pizza pan and shape it into a pizza crust.
Fork the bottom of the crust to allow even baking.
Pre-bake the crust before adding your pizza toppings for 5 to 8 minutes. We used convection mode for ours.
Remove crust from oven. Brush the outer edges of the crust with olive oil so it does not burn when baking with toppings. Sprinkle corn flour on top of the areas you brushed with olive oil and top it off with a sprinkle of finely ground Himalayan salt.
Add your toppings and put pizza back in the oven. Bake for 10-15 minutes or until your toppings are ready.
Serve and enjoy!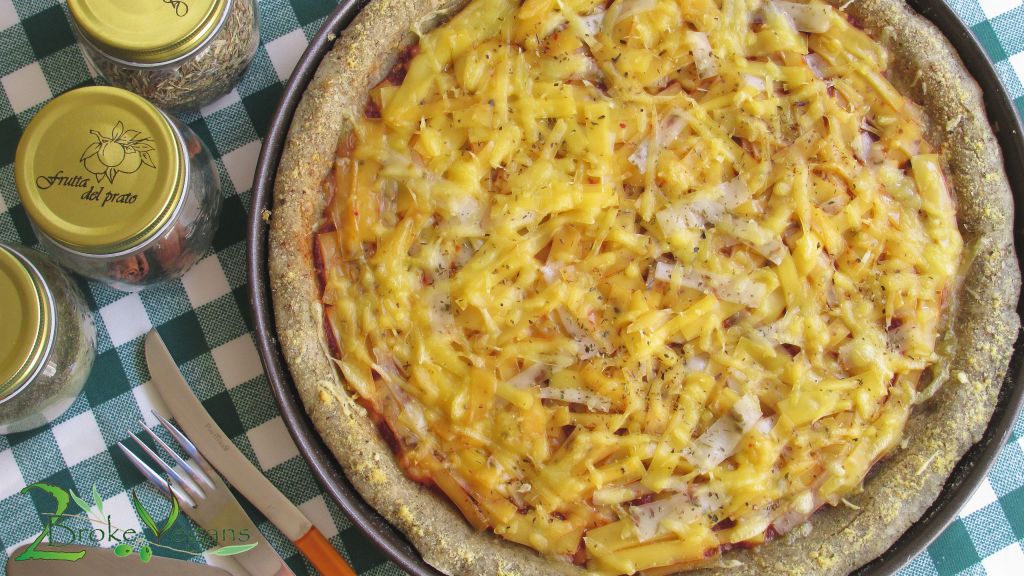 Copyright protected by Digiprove © 2015