Wait, so you're telling me the space bar on my keyboard isn't vegan? What is a vegan space bar anyway? If you have asked these questions then you've come to the right place. One of my favorite candy bars before I was vegan was Mars bars. These vegan space bars are not quite Mars bars but they are out of this world and delicious! They feature delicious caramel, a cookie nougat and bananas if you choose to use them covered in melted chocolate that hardens when it cools. These vegan candy bars are amazing and definitely worth trying!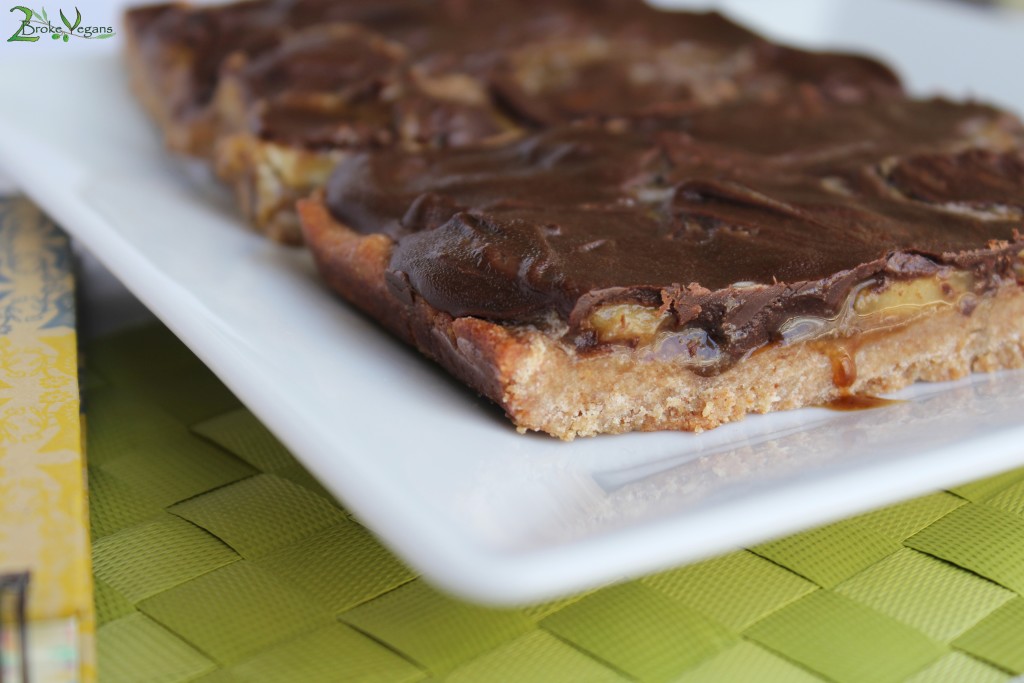 Ingredients to make about 12 vegan space bars (5 x 3 x 1 cm or 2 x 1 x .5 inches):
Ingredients for the raw "cookie" (recipe from here) :
3/4 cup buckwheat flakes
3/4 cup shredded unsweetened coconut
3/4 cup medjool dates (about 7 dates without pits)
Instructions:
Blend the buckwheat flakes and the coconut until mixed.
Then, add the dates and pulse until cookie dough texture.
Ingredients for the caramel:
For the chocolate cover:
You will need about 240 grams/8.5 ounces  or 1 1/4 cup of vegan chocolate chips*
*If you cannot find vegan chocolate chips here are some options: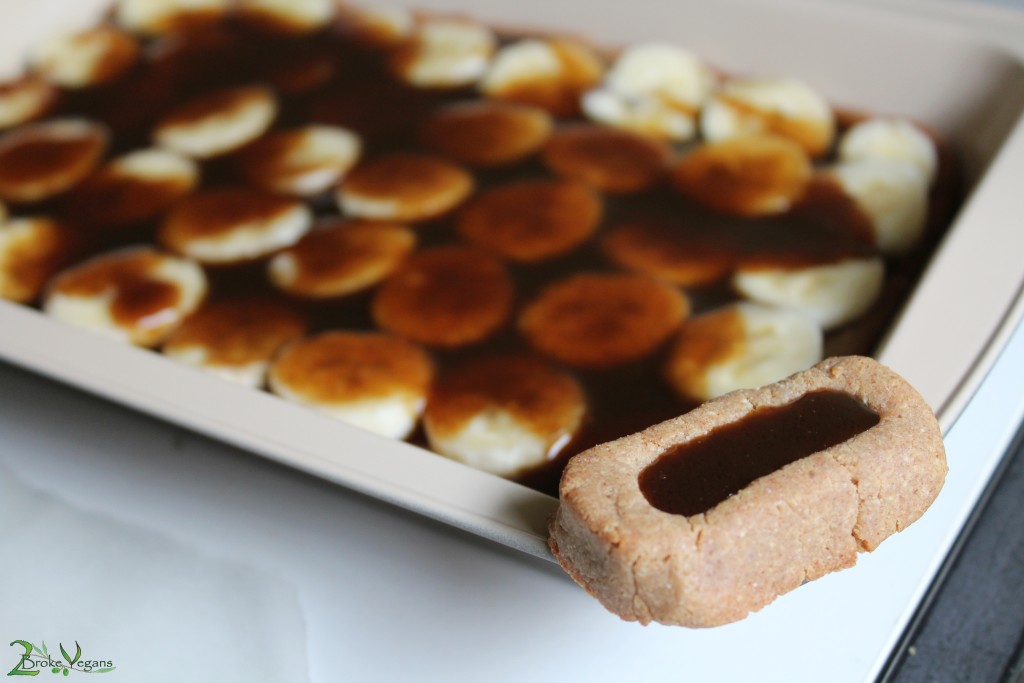 Instructions to bring it all together:
When you have prepared the raw cookie work with it immediately otherwise it will dry up, making it difficult to work with. Using your fingers, create a pocket for the caramel sauce, as seen in the photo.
Fill each space bar with some caramel sauce and bananas if you like.
Melt the vegan chocolate chips in the appropriate bowl.
Placing each bar on a fork, dip it carefully in the melted chocolate until fully covered. Then place it on parchment paper and refrigerate them until the chocolate hardens.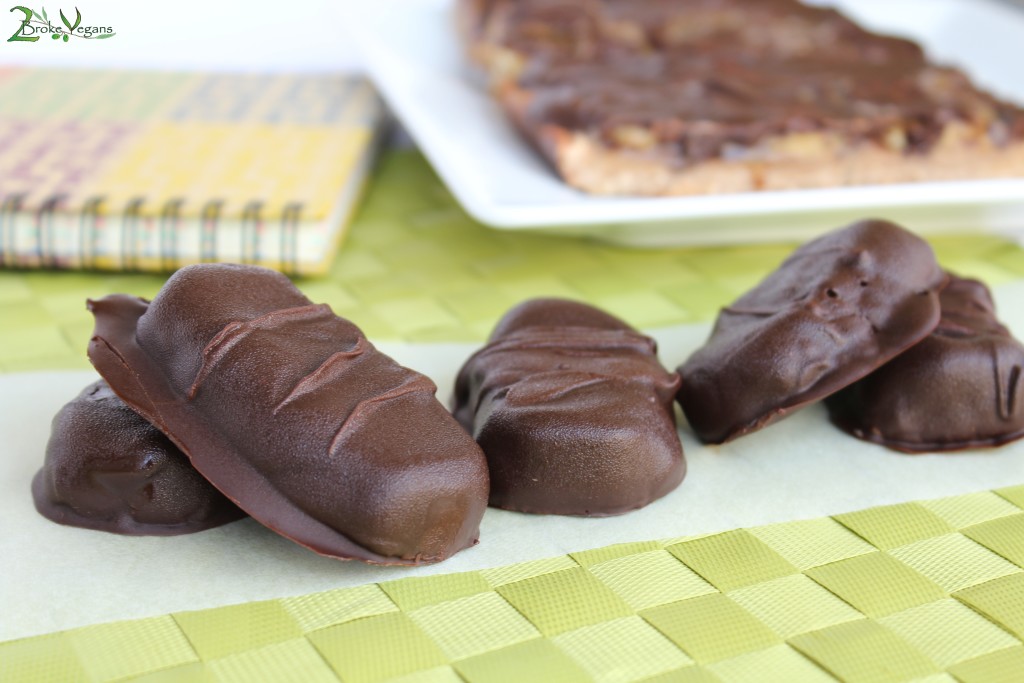 Copyright protected by Digiprove © 2015