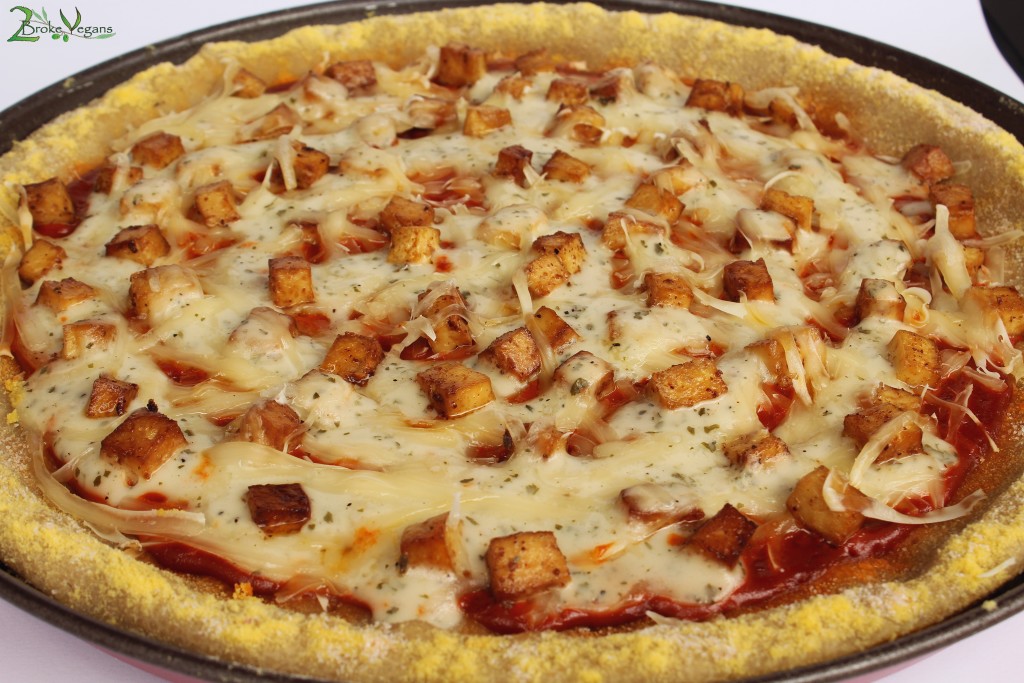 Get ready for a gluten free vegan buffalo tofu pizza recipe! What? That's right! This is one of the most delicious pizzas on the planet so it had to be done vegan style! Here is how you can make it: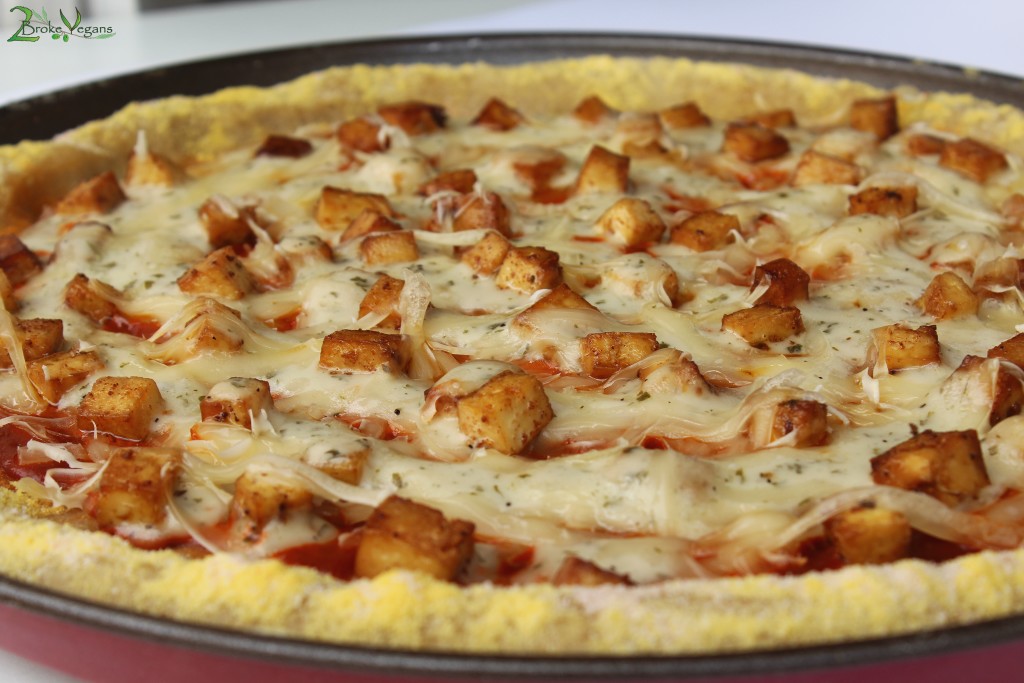 Now, get ready to grill the tofu. This process is done to allow the tofu to absorb the correct flavors for this kind of pizza.
Ingredients for the buffalo grilled tofu vegan chicken:
2 Tablespoons of vegan butter
1 garlic clove, minced
2 teaspoons of Frank's RedHot Xtra Hot sauce or Organicville's Sky Valley Sriracha sauce
1/2 teaspoon of sea salt 
1/2 teaspoon of ground ginger
dash of ground black pepper
Dried oregano
200 grams or 7 oz (1 1/2 cups) of tofu chopped into cubes
Instructions for the tofu:
Coat a large frying pan with a thin layer of olive oil. Place the vegan butter in the pan and place over medium heat on the stove.
Once the butter starts melting add the hot sauce. Stir until mixture is smooth and vegan butter has melted.
Place the tofu cubes into the pan followed by the sea salt and black pepper. Keep over heat for 5-7 minutes and use a spatula or tongs to flip the pieces to another side for 5 to 7 minutes.
Add the garlic clove and allow a minute or two for the tofu to absorb the flavor.
Remove from heat and sprinkle some dried oregano over the cubs. Set aside.
Instructions for the pizza:
Preheat the oven to 160° Celsius (320° F).
Spread as much buffalo sauce as you think you can handle on the pizza crust.
Add a layer of shredded vegan cheese.
Add the tofu vegan chicken cubes.
Drizzle some more buffalo sauce over the pizza.
Add as much vegan ranch dressing as you would like over it all.
Top it off with some more shredded vegan cheese!
Place the pizza in the oven for 12 to 15 minutes.
Remove from oven, sprinkle some dried oregano on top and serve!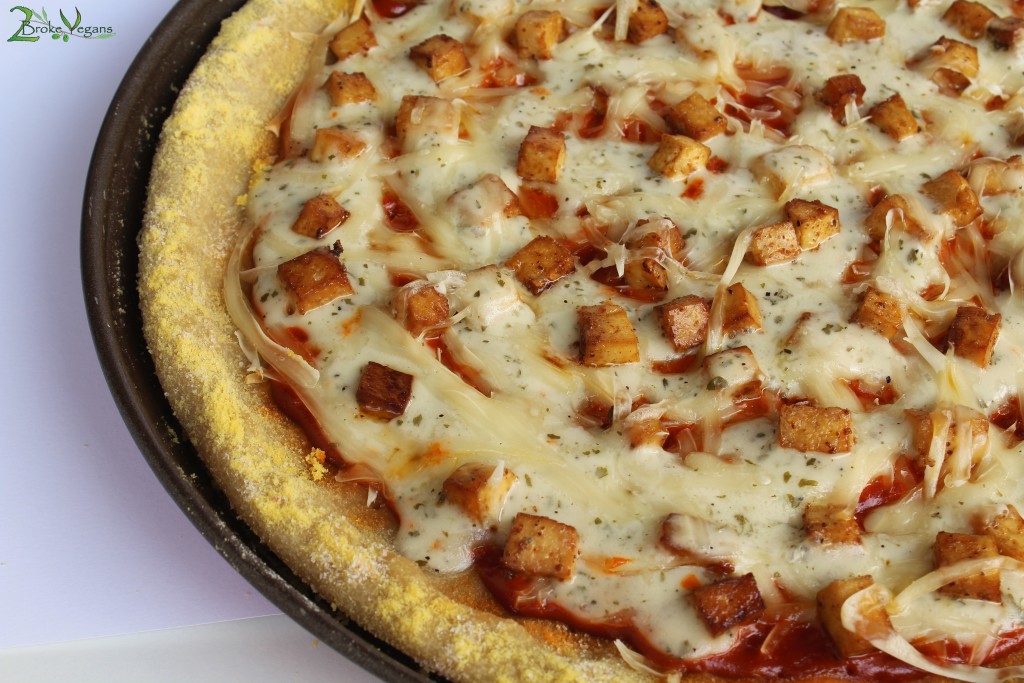 Copyright protected by Digiprove © 2014-2015