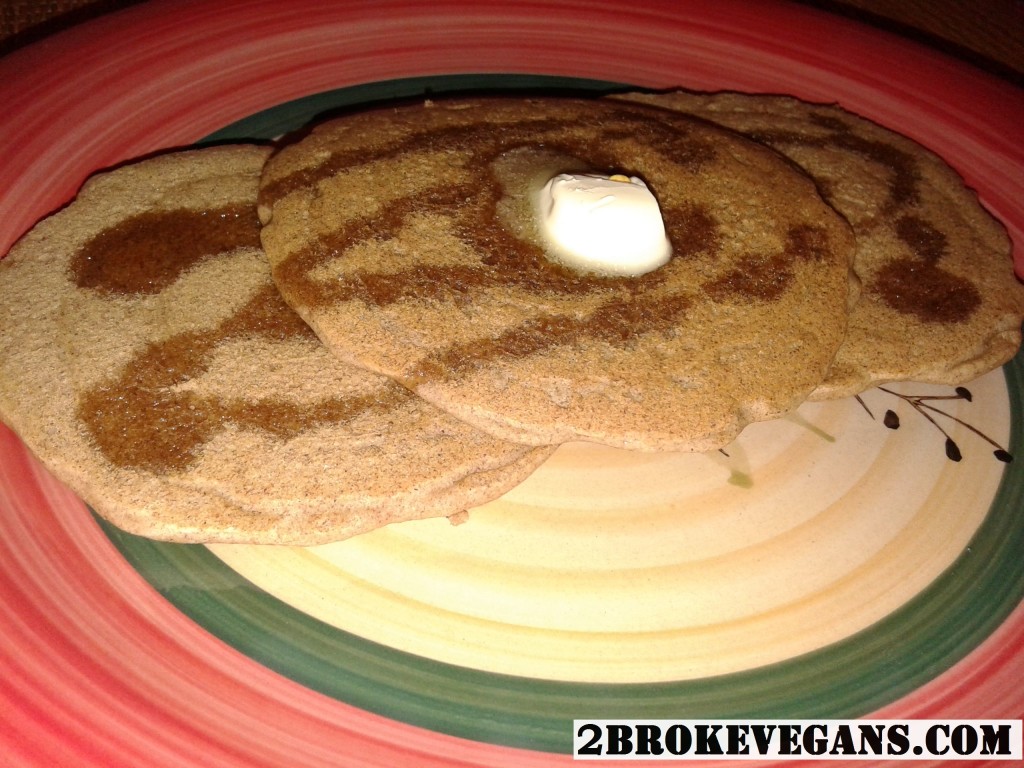 Let's make some buckwheat pancakes! First, you have to mix your batter in a medium-large bowl:
1 cup of buckwheat flour
2 Tablespoons of raw cane sugar
2 Tablespoons of baking powder
1/4 teaspoon of sea salt
dash of cinnamon
Whisk these dry ingredients until distributed evenly.
Then, add:
1 cup of vegan milk (almond milk, soy milk, rice milk, etc.)
2 Tablespoons of sunflower seed oil
Whisk until smooth. Then, take a frying pan, place on the stove at medium-low heat (on a scale of 1-10, 4 seems to work great!). After frying pan is warm, place 3 Tablespoons of batter at a time. If your frying pan is large enough place multiple pancakes on at a time. Cook each side of the pancakes for 3 minutes. Done! Very simple! Serve with vegan butter and maple syrup! Enjoy!