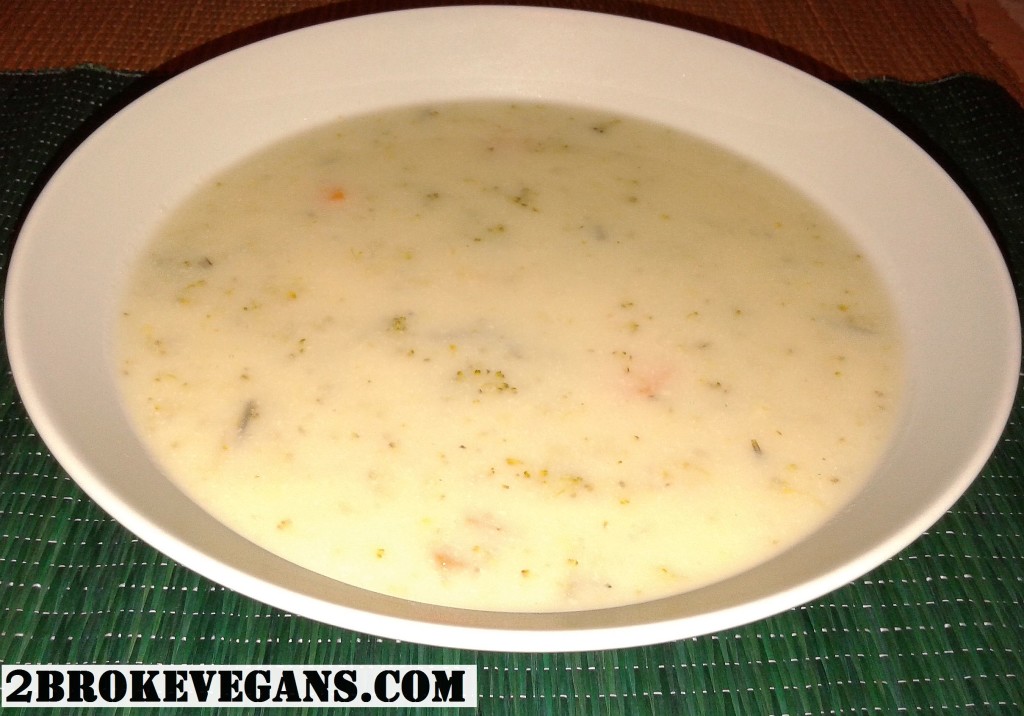 Let's face it, it's soup season. I love making soups even though it's a labor of love to make them. I got started making soups almost two years ago now; as they became a popular choice for my family back home in Minnesota I became more comfortable with what a soup should be. Some would say you cannot eat this extra cheesy broccoli soup standing because your knees will buckle. Want to know how to make the perfect broccoli soup? Here's how:
Get a very large pot, one that can hold a lot of soup. Coat the bottom with a thin layer of olive oil and put it over medium-low heat on the stove. Once you first smell the olive oil, add:
1 garlic clove, minced
1/2 cup of leeks, chopped
Saute them. As soon as you smell the garlic, add:
1 cup of carrots, sliced into rounds
3 medium to large potatoes, peeled and cut into cubes
Stir these over medium-low heat for 5 to 7 minutes. Then, fill the pot with water. Cover the contents of the pot completely by about 4 inches (10 cm)with the water. Then, add:
1 cube of vegetable bouillon
2 teaspoons of sea salt
dash of ground black pepper
1 teaspoon of rosemary, dried
2 teaspoons of gluten-free xanthan gum
1 1/2 cups of shredded or grated vegan cheese
Now, crank the heat up to high to bring the water to a boil. Stir occasionally at first to make sure nothing is sticking to the bottom of the pot.
In a separate sauce pan, prepare your vegan cheesy sauce by adding:
4 Tablespoons of vegan butter
1 cup of vegan milk
2 cups of shredded or grated vegan cheese
2 teaspoons of sea salt
Place the sauce pan over medium heat until butter and vegan cheese have melted. Keep stirring occasionally.   Once the main pot has come to a boil, turn the temperature down to medium-low and add your cheesy sauce, then add:
1 1/4 cups of broccoli flowers, chopped or hand separated
Stir occasionally for 25 to 30 minutes or until the carrots are as tender as you would like them. Once the carrots are tender, take the pot off the heat, allow to cool for a few minutes, then add:
6 Tablespoons of nutritional yeast
Stir the nutritional yeast into the soup completely and serve! Even if you are not a broccoli lover, you will crave this soup! Enjoy and stay warm!

Copyright protected by Digiprove © 2014