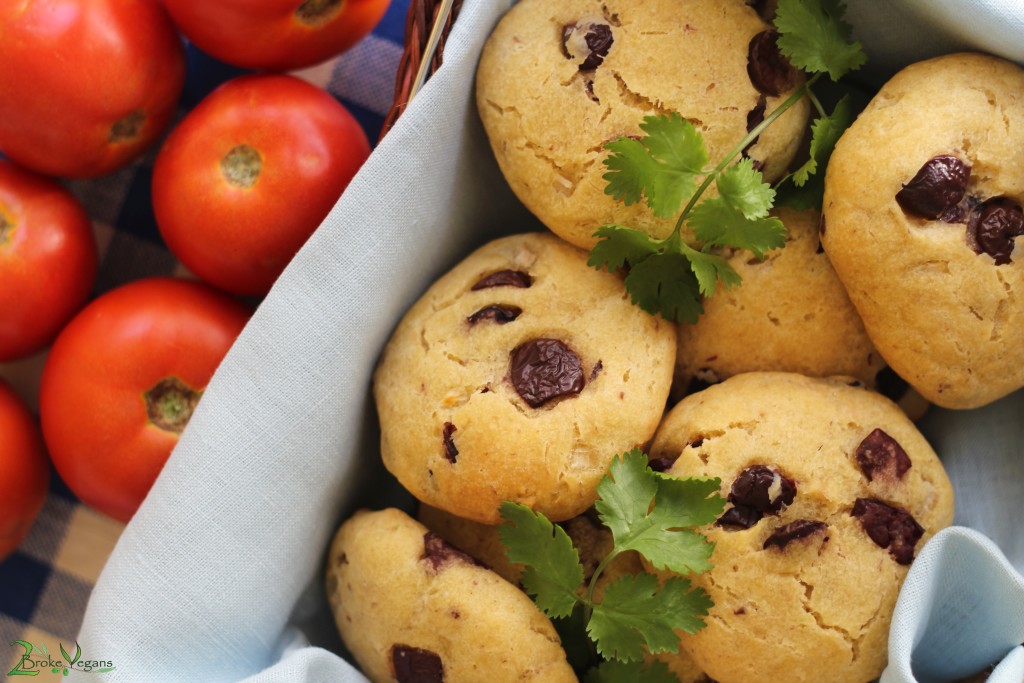 We received an e-mail from a reader requesting a gluten free olive bread similar to the way it is traditionally made in Cyprus. We worked on it and eventually came up with this recipe and we love it! This bread is delicious! This recipe is also one of the recipes we are posting for our food blog awards we are participating in. If you are interested in supporting us, click here and then click like to vote for us. Thank you for your support!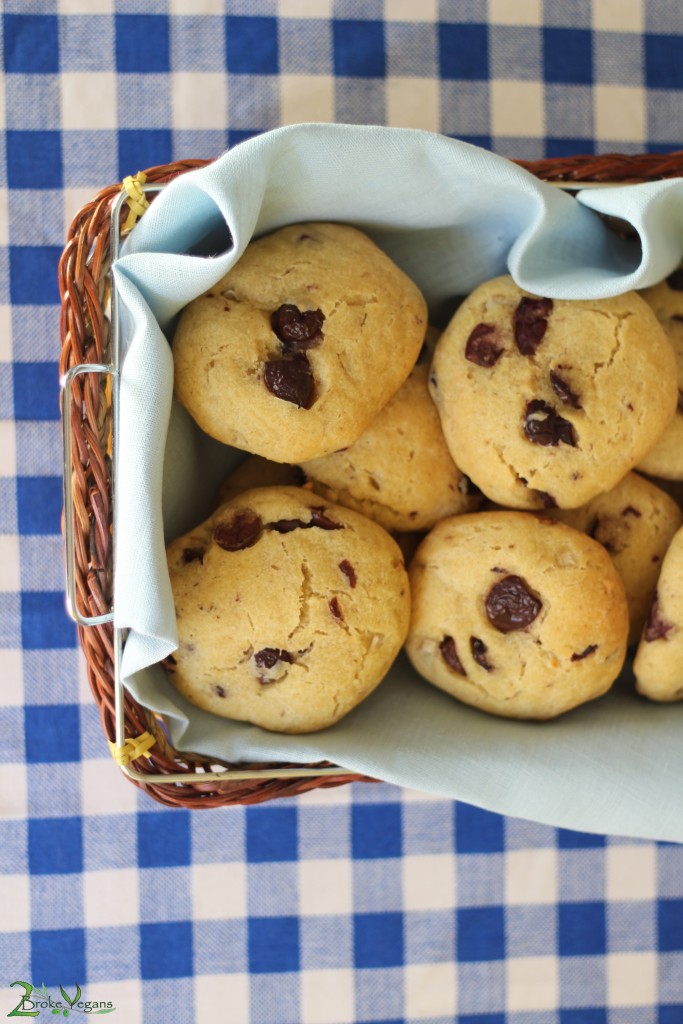 Ingredients:
1 1/2 cup (355 ml) of warm water
1 Tablespoon of ground flax seeds
2 teaspoons of vegan raw cane sugar
1/2 teaspoon of coriander seeds or 1 Tablespoon of fresh cilantro
2 teaspoons of yeast
1/2 cup (120 ml) of orange juice
1/2 cup (120 ml) of olive oil
2 teaspoons of sea salt
4 cups (640 grams) of gluten free all purpose flour
1/4 cup (35 grams) of diced red onions
1/4 cup (35 grams) of diced green onions
1 cup (150 grams) of olives, sliced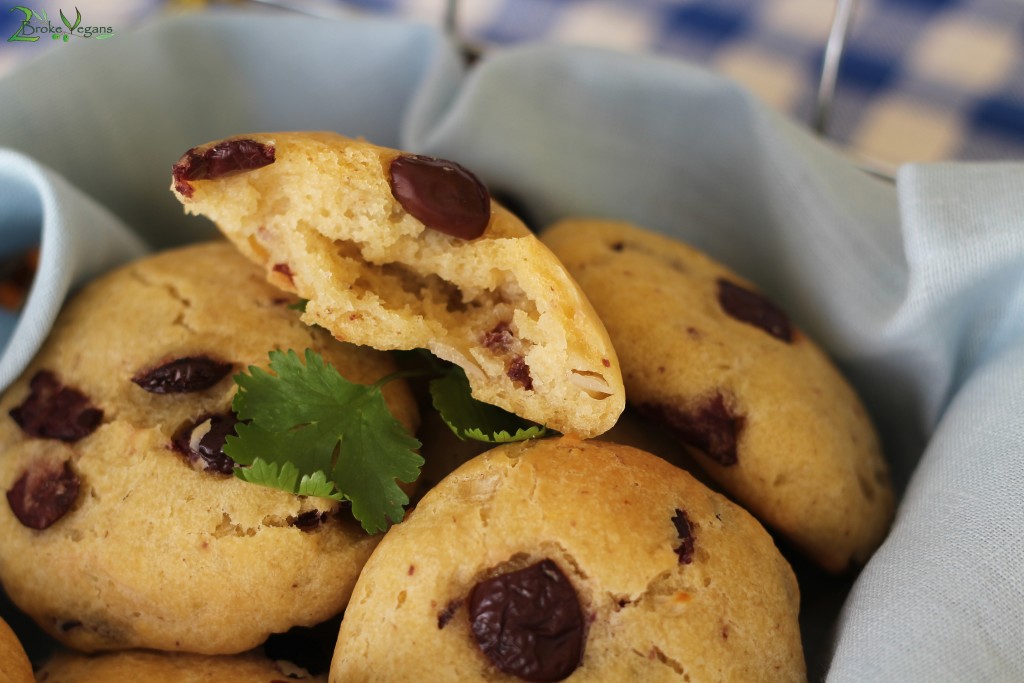 Instructions:
Pre-heat the oven to 150° C (302° F)
Add the water, sugar, flax seeds, coriander and mint to a blender. Blend on high until water is warm.
Add the yeast and blend until mixed well. Allow mixture to stand for 5 minutes.
Pour the water mixture into a large mixing bowl for a powered mixer.
Add all the other ingredients and use the powered mixer on a low speed until mixture is mixed well. You may still have to mix some of the mixture with your hands.
Allow the yeast to work it's magic for 45 minutes by covering the bowl containing the dough with a towel.
Prepare two sheets of parchment paper for your oven racks. Shape the dough into something resembling buns until all of the dough is used.
Bake them for 20 to 30 minutes or until a toothpick comes out clean. You do not want the outside to get too tough to chew though so better safe than sorry!
Enjoy!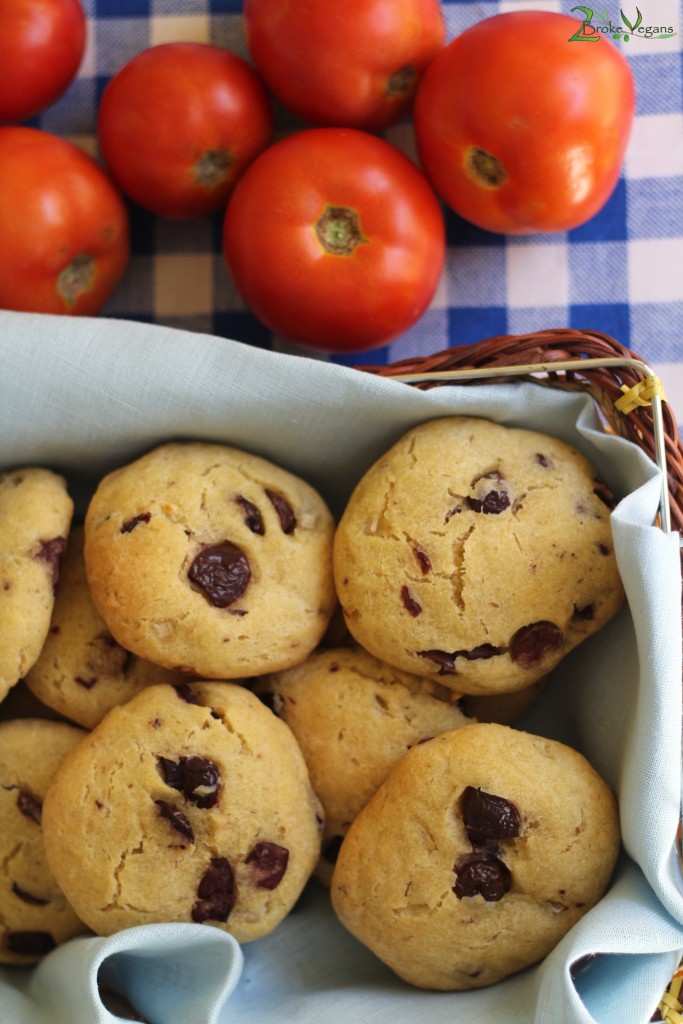 Copyright protected by Digiprove © 2015