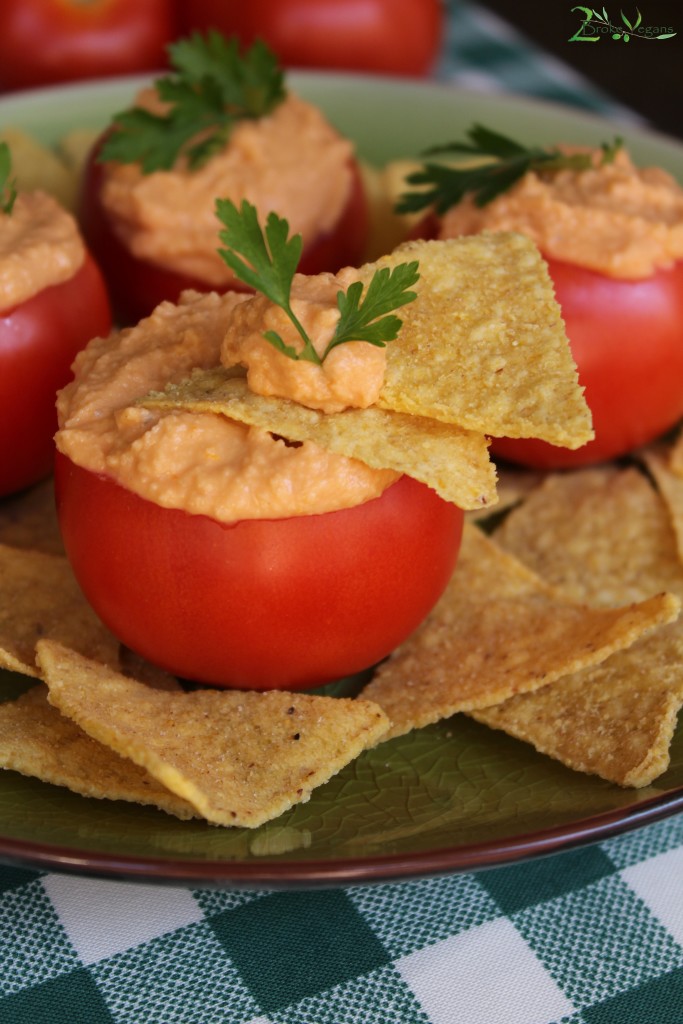 As many of our readers know, we have been making a lot of cheesy flavored dips out of chickpeas this year. Some people say that makes them a hummus, I guess it does not really matter to us what they technically are but we sure do love the flavor of them! Out of all of the chickpea cheeses we have made, this tomato and basil vegan cheese is our favorite! This recipe is another one of the recipes we are posting for the food blog awards we are participating in. If you are interested in supporting us, click here and then click like to vote for us. Thank you for your support! 
Ingredients:
1 cup (200 grams or 7 oz) of dried chickpeas which is equal to 2 1/2 cups or 480 grams/17 oz of boiled or canned chickpeas/garbanzo beans
2 teaspoons of sea salt
2 Tablespoons of freshly squeezed lemon juice
4 Tablespoons (1/4 cup) of nutritional yeast
4 Tablespoons (60 ml) of olive oil
1 tomato (230 grams or 8 oz)
1/2 of a garlic clove or 1/8 teaspoon of garlic powder
1/2 teaspoon of vinegar
1/4 teaspoon of dried basil
1/2 teaspoon of vegan raw cane sugar (optional)
1 1/4 cup (295 ml) of water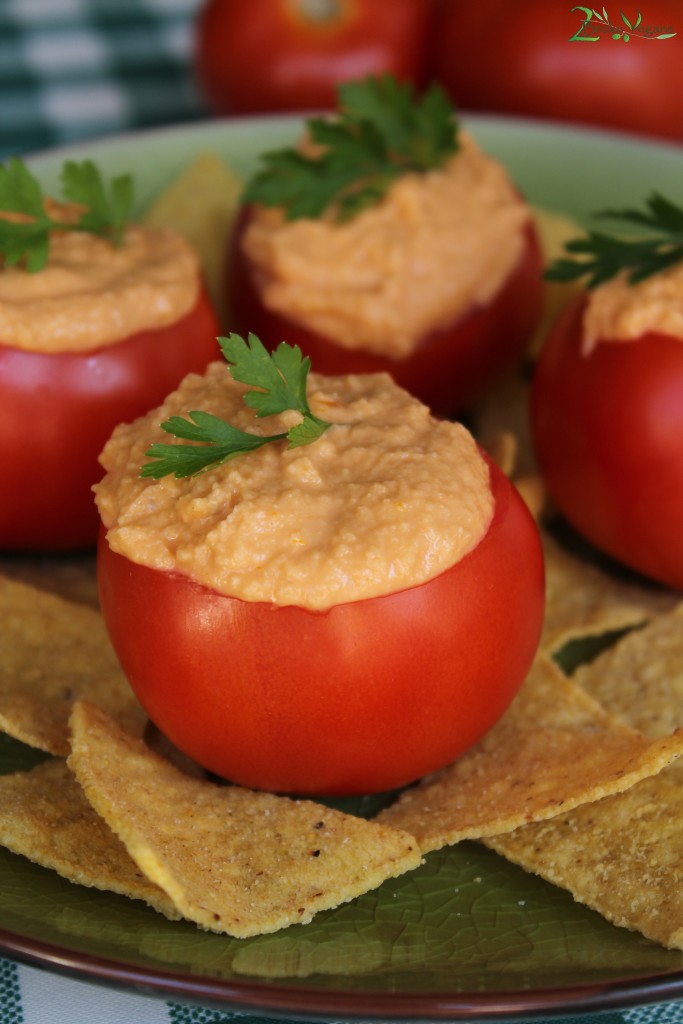 Instructions:
Boil the chickpeas for 30 – 45 minutes. Strain excess water from the boiled chickpeas when done.
Add all the ingredients plus the boiled chickpeas into a food processor or high powered blender.
Blend or process until mixture is as smooth as possible.
Serve and enjoy!

Copyright protected by Digiprove © 2015