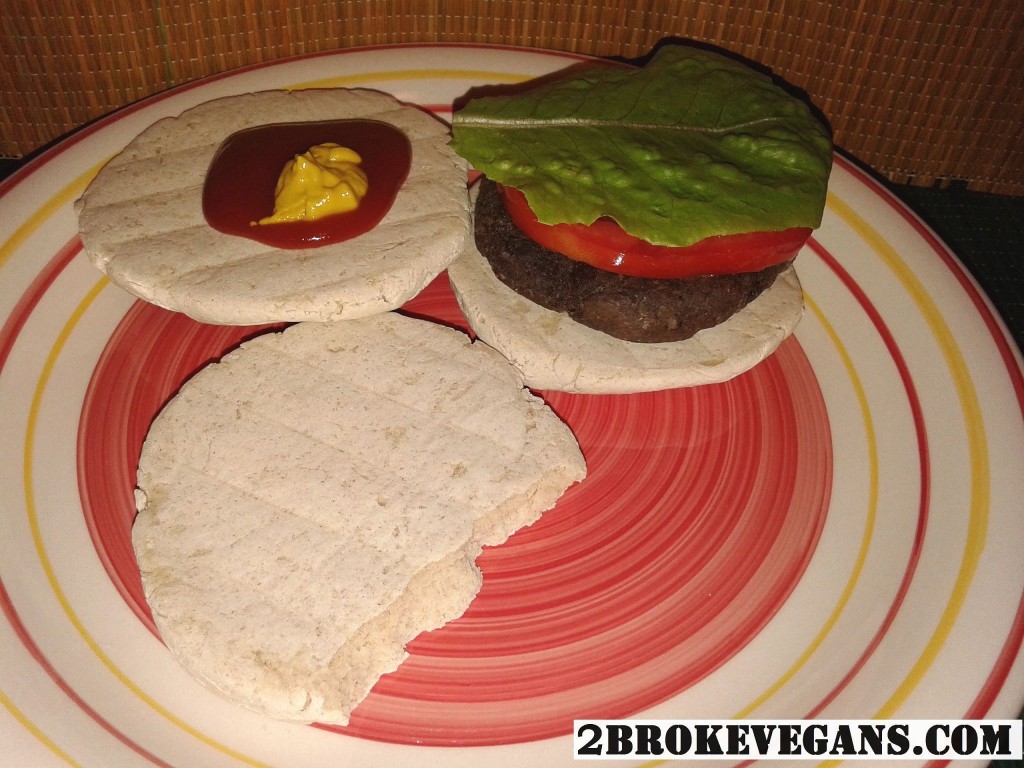 To make this delicious gluten-free vegan onion flat-bread recipe add the following in a blender (we used a Vitamix) until the water is warm. If you would rather skip the blender, heat the water up until it is warm and mix it all in a large mixing bowl (you'll need to grind the almonds and flax seeds into a powder though):
1 1/2 cups of water
2 Tablespoons of ground flax seeds
1 Tablespoon of raw almonds
1 Tablespoon of diced red onions
2 Tablespoons of olive oil
1 1/2 teaspoons of sea salt
2 teaspoons of raw cane sugar
1 teaspoon of dried oregano
Once this mixture is warm, add:
1/4 teaspoon of gluten-free organic yeast
Take two racks out of the oven, set aside. Pre-heat the oven to 150° Celsius (302° F)
Now add the flour to the wet mixture:
3 1/2 cups of gluten-free, self-rising, all-purpose flour
At this stage I usually put kitchen gloves on to really work the dough into a smooth mixture. Once your dough is smooth, start forming your flat-breads on a piece of parchment paper. Do not put the parchment paper on the oven racks yet so you can have a flat surface to push the dough into the flat-bread against. Do your best to form a circle once the dough has been flattened. If you make them about the same size we did, this dough should make 9 to 10 of these little delicious flat-breads! Once you have formed all of the flat-breads, move the parchment paper with the breads onto the oven racks you set aside earlier. Bake these breads for 5 minutes and you're done!
They are great as a snack with vegan butter or to use as a bun for our I Can't Believe They're Vegan Burgers! Enjoy!