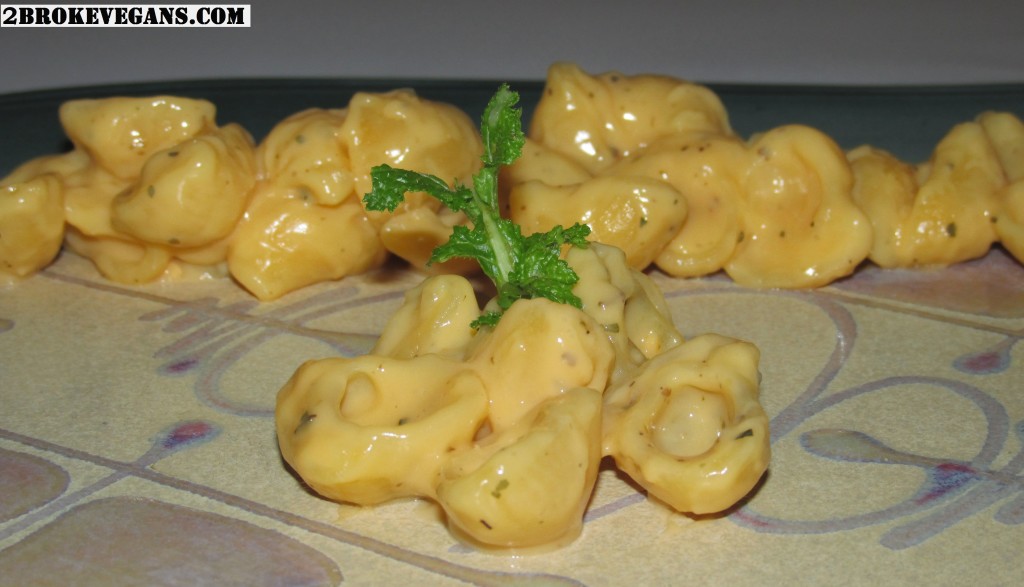 This Mediterranean macaroni and cheese is simple to make as well as delicious! It does not take very long to make it either! 
Ingredients:
3 Tablespoons of vegan butter
1 cup of vegan milk
2 cups of shredded or grated vegan cheese
2 teaspoons of sea salt
1 garlic clove, minced
1 teaspoon of dried oregano
1/2 teaspoon of dried basil
1/4 teaspoon of dried parsley
olive oil
Place the vegan butter in a medium sauce pan and put it on the stove over medium heat. Once the vegan butter has melted add the garlic. When you begin to smell the garlic add the vegan milk, sea salt and all of the herbs. Stir occasionally for 5 minutes as the milk begins to heat up. Then add the vegan cheese and continue stirring until the vegan cheese has melted. Once the vegan cheese has melted turn the heat down to low and stir occasionally until your vegan gluten free noodles are ready.
We used these Dove's Farm Gluten Free Organic Pasta noodles (click here in North America) or click here if you are in Europe; but feel free to use the noodles of your choice. Follow the instructions for boiling your favorite vegan gluten free noodles. Once the noodles are ready, pour the creamy sauce over them and stir until the sauce is mixed in completely. Drizzle olive oil over the top and serve!

Copyright protected by Digiprove © 2014