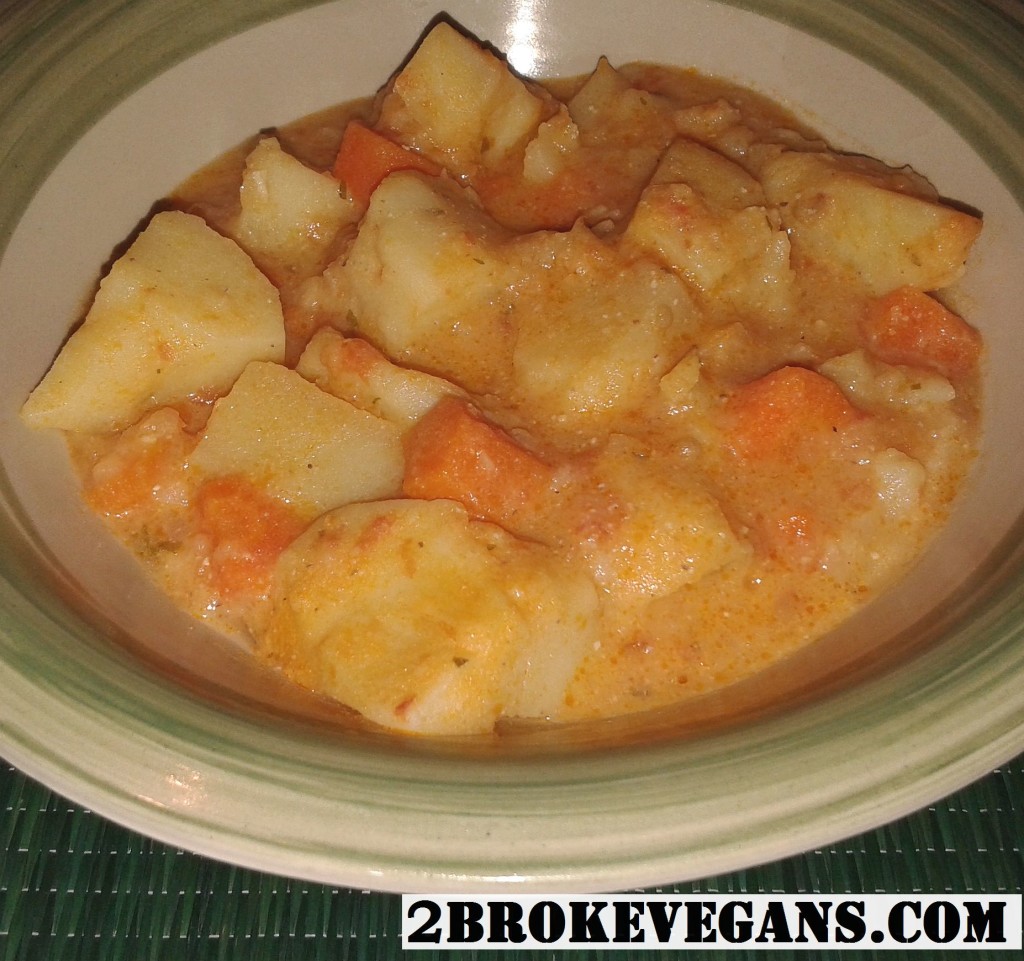 Γιαχνί  (yahch-KNEE) is the technique of using a sauce pot to cook slowly. This process starts with sauteing your onion. This makes the food delicious and is a very traditional way of cooking in Greece. Pauline and Maria asked for something simple so here it is, the food you will make when you have almost nothing left in the house: potato casserole!
Ingredients:
6-7 potatoes, peeled
1 cup of chopped carrots
1 big onion chopped
2 garlic cloves minced
and for the sauce
3 tomatoes
1 packet ( 70 grams) of tomato paste
2 teaspoons of sugar
1 Tablespoon of dried oregano
1/2 Tablespoon of dried basil
1 Tablespoon of chopped baby celery
2 Tablespoons of olive oil
sea salt and pepper
Chop the potatoes into a size that makes you happy and set them aside. Now prepare your tomato sauce: In a little mixer, blend the three tomatoes (chop them a bit first) and the rest of the ingredients, and boom! This is your sauce.
Place a big sauce pot that is coated with olive oil on medium heat to sizzle the onion and the garlic. A couple minutes later, add the carrots, sizzle until they soften a bit. Then add the potatoes and wait a few minutes until they soften up, carefully stirring occasionally.
Then add the tomato sauce and just enough water to cover the potatoes, place the lid over the pot and turn the temperature on medium-low, so the food cooks slowly.
When you hear the food becoming nervous, uncover and start stirring occasionally.
This will take about an hour until the potatoes and the carrots soften up, but it is a very comforting food!
A minute before the cooking is done, add some vegan cheese on top, it will melt and will melt you as well!