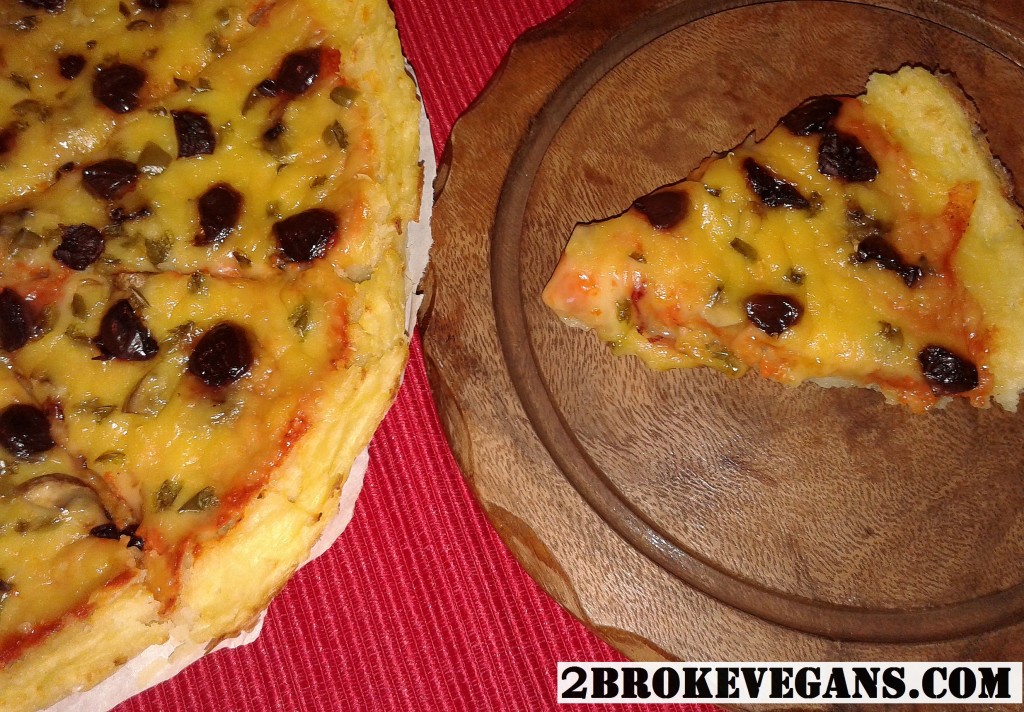 This is a recipe my mom shared with me and I thank her so much for it!  It has a crust from mashed potatoes, making it an easy and quick pizza to make and enjoy! Here is how to make a super easy pizza with potato crust:
Pre-heat the oven to 160° Celsius (320° F).
Ingredients:
For the crust:
3 medium to big sized potatoes
1 1/2 Tablespoon of vegan butter
1 teaspoon of sea salt
some ground pepper
Peel and cut the potatoes in quarters and boil them for 30 to 40 minutes. In a bowl place the boiled potatoes , vegan butter, sea salt and the pepper; mash them with a fork. On a tart pan covered with parchment paper, place the mashed potatoes and spread it evenly on the bottom of the pan, and up the walls! Pre-bake the crust for 8 to 10 minutes at 160° C (320° F), so that your crust hardens!!
Click here for our pizza sauce recipe!
For this pizza, I spread some pizza sauce on top of the potato crust. Then, on top of the sauce, place some chopped or sliced mushrooms. Now, cover with grated or shredded vegan cheese (we use violife vegan cheese for pizza). Finally,  I spread green peppers and sensational sliced black olives (we have a thing for olives, after all, we're in Greece!).
Bake the pizza at 160° C (320° F) for 15-20 minutes, or until the vegan cheese has melted and the crust gains some color!
The pizza is served cautiously and eaten with a fork, after all, it is only mashed potatoes on bottom!
🙂 🙂 🙂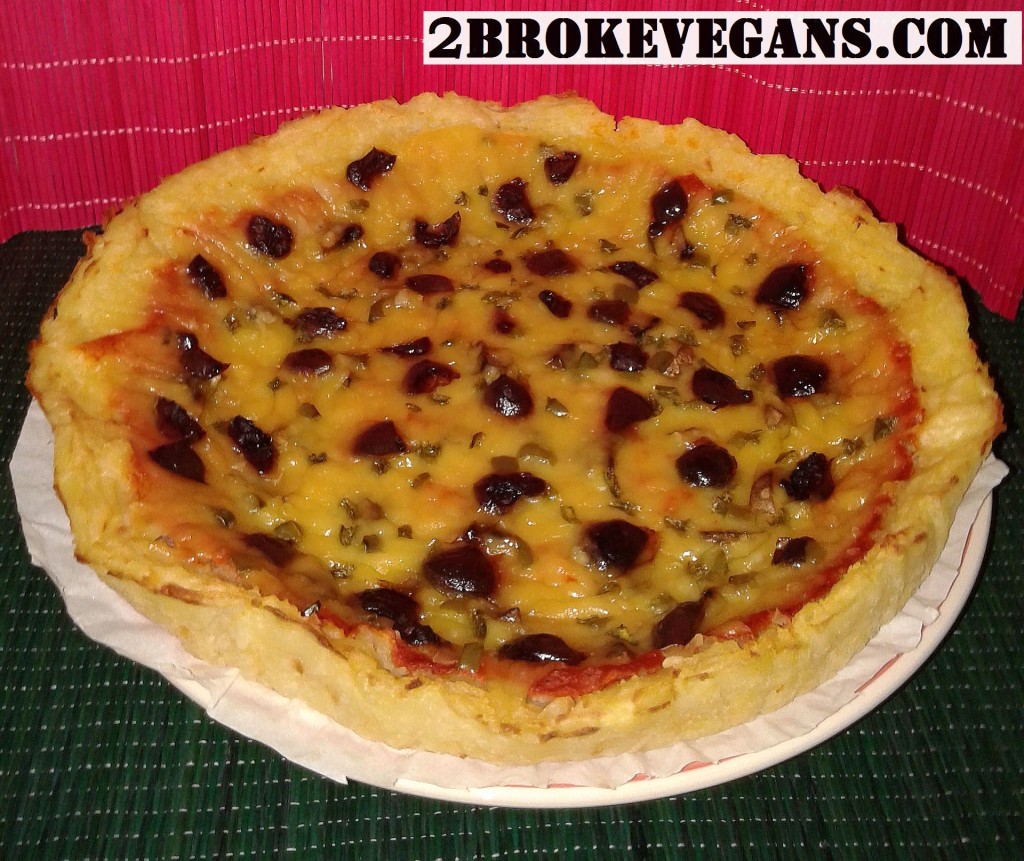 Copyright protected by Digiprove © 2014