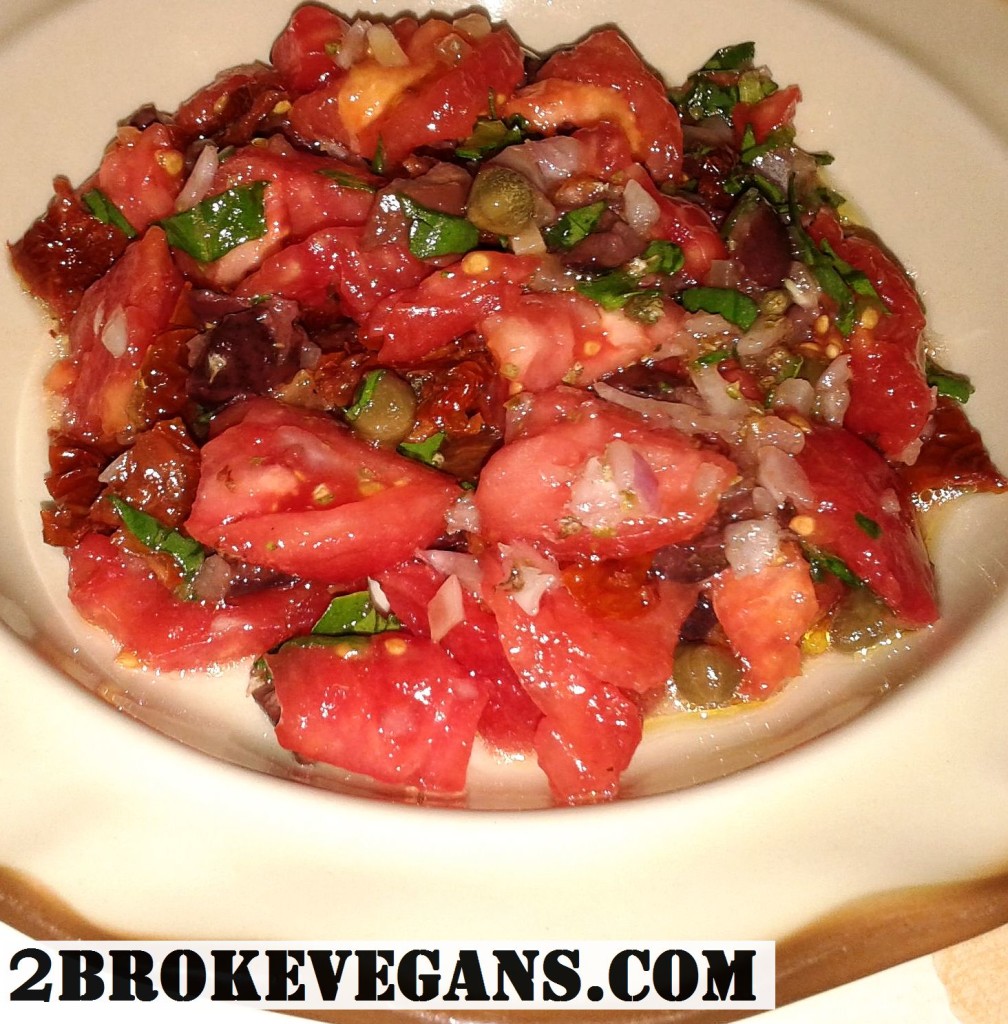 Chop some spinach in this tomato salad for a healthy and tasty dish! This tomato and chopped spinach salad is a salad for the body, soul and mind!
Ingredients:
2 tomatoes, chopped
sun dried tomatoes
olives
capers
half of a small red onion, chopped
as much spinach as you like
oregano
olive oil
Chop and mix, sprinkle olive oil and serve!
We really love raw tomato salads, especially here in Greece! They are very good, full of flavor and extremely healthy! We try to eat at least one raw salad a day when we have time but I think we both really love tomato salads! When I first arrived in Greece during the summer, I was blown away by the brilliant flavors of their fruits and vegetables! They truly are amazing here!