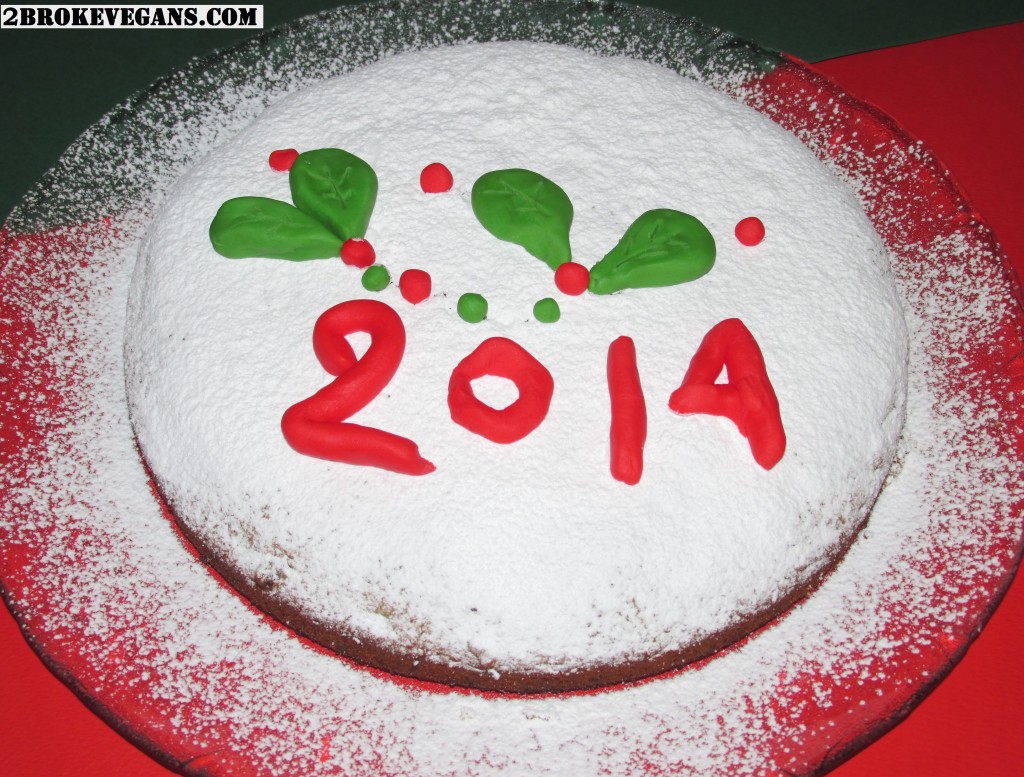 Traditionally in Greece we hold a dinner on New Year's Eve, we eat all these amazing things our moms make! Of course you have to have a vasilopita on the dinner table, the traditional round pie in which we hide a coin (wrapped in aluminum foil). Whoever finds the coin in his piece of cake is lucky for the year! Which is why plots have been plotted on that, so that coins for each kid can be found in their pieces or, in my dad's case, he can plot to give the "flouri" to his best man! Maybe because our best man sends us amazing olives and raki from Crete!
Here is my recipe for gluten free vegan vasilopita: it has orange juice, orange zest, nutmeg, mahlab and mastic. All of these are amazing flavors of the east and of Greece! Of course I will find the lucky coin, because I will put it in the pie – sorry Jake 😛 (She knows I read her posts too doesn't she?)
Ingredients:
125 grams of vegan butter
1 ½ cup of powdered sugar
300 ml of freshly squeezed orange juice
Zest from half of an orange
2 teaspoons of egg substitute with 40 ml of water
2 cups of buckwheat flour
1 teaspoon of baking powder
1 teaspoon of baking soda
1/8 teaspoon ground nutmeg
1/8 teaspoon ground mastic
1/8 teaspoon of ground mahlab
3 tablespoons of raisins
½ cup of walnuts, chopped in smaller pieces
Preheat oven to 150° Celsius (302° F)
Leave the butter outside of the fridge until it reaches room temperature.
Then, beat the butter and sugar with a powered hand mixer. In a separate bowl mix the flour, baking powder, baking soda, nutmeg, mastic and mahlab. In the butter and sugar mix, add the zest with some juice and flour. When the texture of the batter is not too runny and not too solid, stop adding juice and flour. Then, add the raisins and walnuts; mix them with a spoon. Empty the batter in a round pan and bake it in a preheated oven at 150° Celsius for about 20 minutes, until it rises, gains some color and the knife comes out clean!
Let it cool off and serve on a plate with powdered sugar sifted over it!
Happy New Year!!!!
(The recipe is adapted from here http://koykoycook.gr/?p=10759)